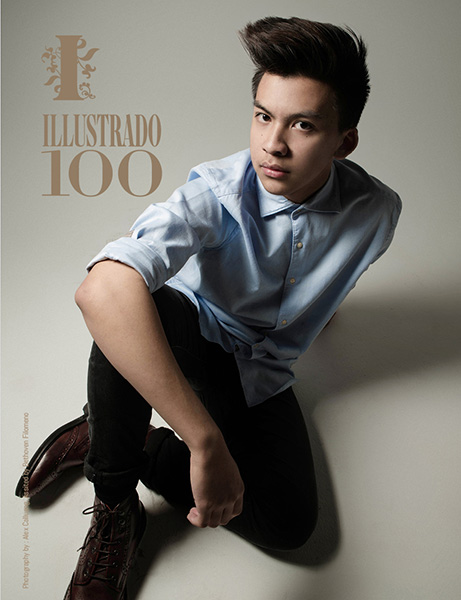 Antonino Benitez
Exemplary Overseas Filipino Student
His name is Antonino. His colleagues also lovingly refer to him as "astronaut," as he is so good at everything at he does, he is not even limited by outer space. You see the track record of success that he has managed to generate, the languages that he can speak (3, and still counting!), and the tasks that he can surmount with almost alarming ease at such a young age, and you just have to ask, "Really? Why not an astronaut?" In many ways, he is the exemplary overseas Filipino student – resourceful, unbending in his commitment to higher learning, but imbued with the unmistakably Pinoy values that brings great pride to his motherland.
Despite being only 15, Antonino is already a published writer, serving as a junior contributor for Illustrado GO. Through his unique style of writing, he provides a fresh take on a variety of subjects from a fascinating perspective. 2016 has been a particularly momentous year for this wunderkind, as he was chosen as one of the 5 students out of hundreds to win an essay competition hosted by Western Union in the UAE.  Under the topic of 'Delivering education, facilitated by technology, to the refugee children in Syria,' Antonino was also able to read and elaborate on his essay at a global financial leadership summit attended by dignitaries, entrepreneurs, academics, and community leaders of various nationalities. Of this triumph, he attests: "The most rewarding aspect of the experience was discovering that I was the only Filipino winner. I consider it a truly a pivotal moment in my life. It galvanized my belief that Filipinos, regardless of age, can excel in a myriad of fields."
Photo by Alex Callueng; Photography Assistant – Bethoven Filomeno Special thanks to – Giordano, Nikon, Liali Jewellery, Lulu, Mitsubishi and Western Union.