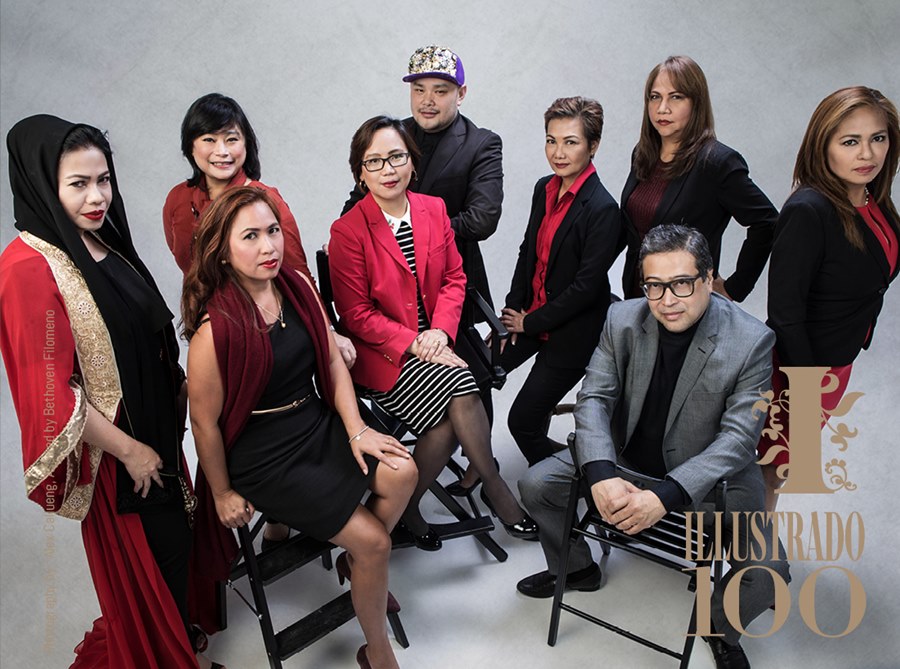 PHILIPPINE BUSINESS COUNCIL-ABU DHABI
The Philippine Business Council – Abu Dhabi continues to grow and enables high quality business interactions among Filipino businessmen and professionals at par with international business/local community. Their work involves promoting private sector trade and investment between the Philippines and the UAE; providing assistance, advice and promotional support to all members and sponsors.
Being nonprofit organization, PBC – Abu Dhabi has established a reputation for providing service to Filipino and international business communities and has thereby positioned itself as an important member of Abu Dhabi's private sector business community. , PBC – Abu Dhabi has been particularly active this year, with internal and external events designed to foster unity amongst its members and expand the groups local and regional footprint.
The PBC Abu Dhabi's Execom and Coordinators for 2016.  In this photo (left to right): Elham Ali Al Tunaiji – Vice Chairman, Agnes Marelid – Membership Coordinator, Janet Tuano (member), Jan Barlow – Chairman, Yen AB (member), Ms. Agnes Stott-Briggs – Head of Special Projects, Angela Muir – Communications Coordinator, Jovy Tuaño – Director of Trade, Industry and Entrepreneurship, Ms. Teresa Keating – Director of Events/Sponsorship.  Not included in the picture are Atty. Michael Barney Almazar – Corporate Secretary, Dr. Joey Villanueva – Director of Healthcare and Well-being and Vicky Mikkelsen – Events Coordinator
Photo by Alex Callueng; Photography Assistant – Bethoven Filomeno Special thanks to – Giordano, Nikon, Liali Jewellery, Lulu, Mitsubishi and Western Union.