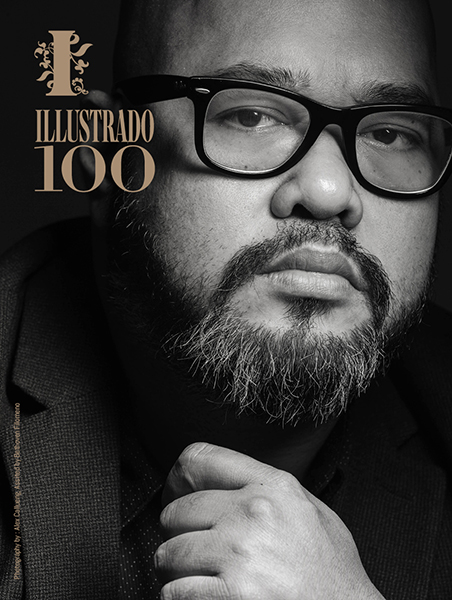 Rollan Rodriguez
Visual Artist, Community Leader
To paraphrase a certain pop star, "Art makes the people come together." That's exactly what Rollan's art has been doing. His talent is so immense that it has become contagious – infecting those around him with an irrepressible spirit of creativity that compels them to do bigger, better things with their talent. He has built communities around his media, and has inspired movements towards a higher appreciation of Pinoy aesthetics.
His career has certainly been exemplary: 10 years of experience in graphic design and advertising; instigator of The Brownmonkeys – a design collective that has taken Dubai's art scene by storm; founder of Ape Collective – a graphic design studio that specializes in brand identity, illustration, art direction and event curation. Recently, Ape Collective held an exhibit at AlSerkal. Entitled "Byahe," the exhibit drew inspiration from the hand-painted signage found mostly in the side streets and on public transportation in the Philippines, such as the iconic Jeepney.
Through the elements of typography and design on signage, the artists of Ape Creative dared to examine how people connect through their stories, their travels and experiences.
Of the highly successful, distinctly Pinoy exhibit, Rollan professes: "The core inspiration for Byahe arose out of our interest in hand-painted signage and the traditional art of lettering. We wanted to explore this dying art and its connection to our own personal histories  – a  lot of us here in Dubai came from somewhere, and a lot of us are also moving about from place to place. We wanted to take out these unique elements from our own backyard and see how these signs would speak to people from different parts of the world, from different backgrounds and point of view."
Photo by Alex Callueng; Photography Assistant – Bethoven Filomeno Special thanks to – Giordano, Nikon, Liali Jewellery, Lulu, Mitsubishi and Western Union.