Italian Themed Night at Skye and Walker
By Nicholo Jallores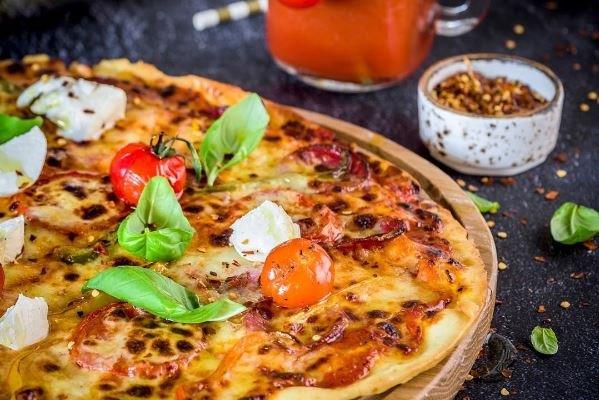 I believe it was legendary food writer Anna del Conte who once wrote that the difference between French food and Italian food is that while the former brings attention to the chef, the latter brings attention to the food. I find that there is no better description of how the Italians regard their cuisine. An Italian meal will always be about abundance and heartiness, infinitely more so than the cook's talent or technique. It's that sense of selflessness that makes this cuisine so approachable and inviting –two fundamental tenets that Skye & Walker in Dubai have in spades.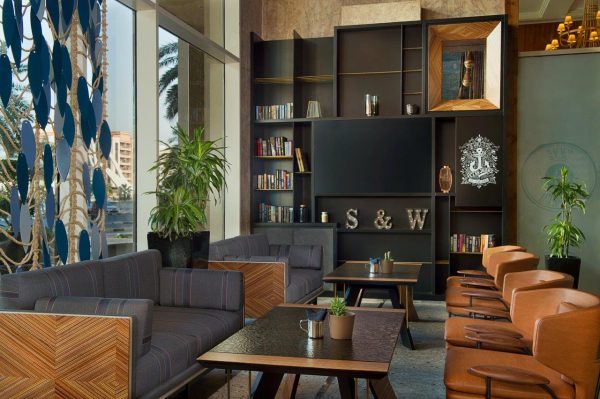 Sky & Walker

There is no shortage of Italian restaurants in the UAE, but what makes Skye & Walker unique is that they offer Italian buffet. Now to most foodies, that might sound like an oxymoron because it is an accepted dictum in gastronomy that Italian food is best consumed as soon as it leaves the stove. Even I was quite skeptical about this concept, as I found it a little hard to believe that something as delicate as risotto can be served buffet-style. But Skye & Walker proved me wrong. Their seafood risotto certainly proved me wrong. Despite being presented in a chafing dish, it managed to stay creamy and al dente, not gummy or claggy – surely a feat of culinary engineering on the part of the chef.
To start off the dining experience, you can take your pick from their wide selection of antipasti, which included cold cuts and roast vegetables such as artichoke, eggplant, and capsicum. Fancy a carbo conundrum? Take a stab at their live pasta station, where you can choose the noodles plus the sauce and toppings to go with. For something that really sticks to the ribs, you can dive into their impressive array of hot dishes, which includes tender beef medallions, succulent chicken escalope, and even polenta.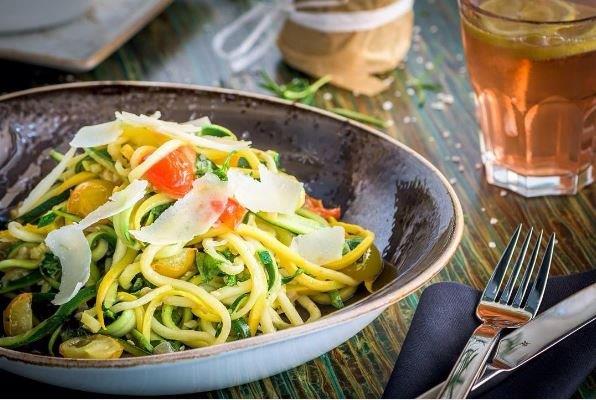 If I have any cause for complaint, it's that I wish their selection of desserts were a bit more home-y. I mean rustic tiramisu and grand trifles – the kind of palatial sweets that taste as beautiful as they are splendid to behold. But overall, Italian Themed Night at Skye & Walker is a winner. And at a mere AED110 per person plus the interesting, Instagram-ready ambiance, it is most definitely a home run.
YAY!
– Serving Italian food buffet-style is tricky, but Skye & Walker pulls it off very well.
– The risotto and polenta are magnificent! It's almost a miracle how they managed to keep these two dishes on point, despite being served buffet-style.
NAY!
– Dessert station and cheese selection could be improved
ITALIAN THEMED NIGHT AT SKYE & WALKER
Tuesdays, 7PM onwards
Marriott Executive Apartments, Rigga Al Buteen St., Dubai Creek, Deira, Dubai
For reservations, call +971 4 213 1221 or send a mail to skyeandwalker@marriott.com