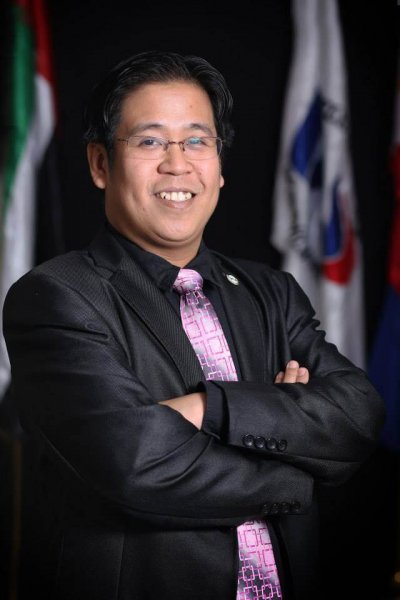 ARCH. ERNESTO R. OLIQUIANO IV, UAP, INT'L ASSOC. AIA 
Senior Interior Design Architect, U+A Architects
Dubai, UAE
My job
I work for an international design firm which offers comprehensive design solutions in architecture, interior design, engineering, planning and landscaping. I started my Middle East career in 2004 at 23 years old with Dewan Architects in Riyadh, KSA, where I worked on projects for the Saudi Royal Family, Ministry of Foreign Affairs and some hospitality brands. This allowed me to travel to countries like Kuwait, Bahrain, Qatar, Kazakhstan, Iraq, UAE and Oman. In 2009, I moved to the UAE and started a career with LWD Architects, Clifton Interiors, DWP – Design Worldwide Partnership – JLT, Damac Properties and finally U+A Architects. I was part of numerous award winning projects and developments. Recently, my team handed over the Al Habtoor Polo Club & Resort – St. Regis Hotel in Dubailand.  Currently I am with a team tasked to deliver Deyaar Millenium Hotel in Al Barsha, Emaar South in DWC and the Swiss International Scientific School in Al Jadaf for both Architectural and Interior Design works.
My work day
My work day normally starts with a cup of coffee, a pile of shop drawings and paper works to review. After that is the routine site walk to oversee progress, anticipate and solve site issues before they escalate. During the week, I can be at two sites in a day and do the same thing. The real challenge at work is keeping an eye on the details at the execution stage. A normal person would see a wall just as it is, while I would look at a wall as blockworks and accessories, rough-ins, pre-plaster, plaster and render, final finish, skirting and cornice, which have to be inspected one by one during application.
Message to Filipinos
Filipinos are known to be hard working and for being highly talented individuals. Don't just keep it that way. Don't just settle for a senior position, to be the best employee or the trusted assistant. Aim for CEO position, to be the best employer and have a trusted assistant. Get rid of the idea that your career abroad is temporary, and that at the end of your contract you will come home and return. Returning as a CEO of your own business empire abroad would be better than returning as an expat. Never settle for less and always aim for the top, but don't forget to look back.  My late father Ernesto F. Oliquiano once told me, if you want to be on top, you should aim over that top. At least when you missed, you still hit the top.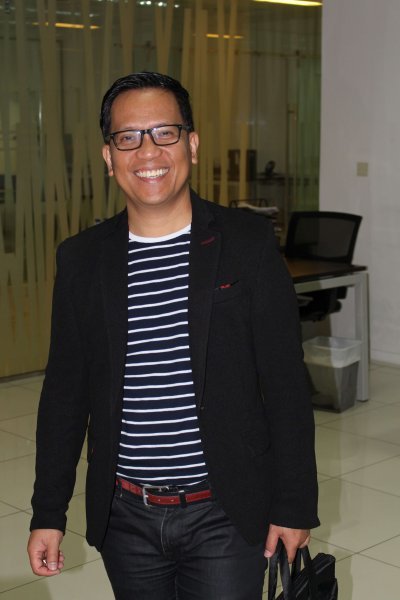 JOHN GILBERT FLORES
Head of HR – Tiberius Holding Limited
DIP, Dubai, UAE
My job
I work for a group of companies engaged in pharmaceuticals, FMCG as well as the manufacture of building materials.  I lead our organization's Human Resources & Development teams, providing services and advice on HR development and HR transactional services. My roles are talent acquisition, learning & development, performance management, organizational development, leadership development and employee total rewards management.
I have more than 20 years of experience as an HR professional and have a strong expertise in employee development programs.  I am responsible for managing the yearly HR budget and employee development activities to maintain and improve overall staff morale. I joined the company in 2012, and established a comprehensive employee learning and development program, awards and recognition, performance management system as well as introduced several HR policies and procedures.
My work day
My typical day starts with meeting and briefing with my staff. We do this to keep track of all the activities for the week. I usually check each single thing that we need to accomplish and what is expected of me and my team. HR is a helping profession, and thus we treat each employee in our organization with utmost care and respect. From a simple salary certificate requests, to complex coordination of health insurances, I see to it that my team and I efficiently deliver. I also act as business partner to the C Levels executive in our organization. My main role is to assist them in planning and developing our existing workforce.
Message to Filipinos
Put God first in everything that you do. Secondly, continue to learn to improve your craft.
________________________________________________________________________________
Read more it's what I do articles on Illustrado Life.