Maggie Atienza
Senior Service Engineer – Siemens LLC Dubai 
Dubai, UAE
My Job
I am a Senior Service Engineer at Siemens LLC Dubai, playing the role of Country Administrator for Siemens innovative energy management solution – Advantage Navigator. I am responsible in managing the Advantage Operation Center located in Siemens Office Building with various systems and sites remotely connected and monitored. Also, part of my duty is to provide Sales and Technical support to our UAE team, in coordination with our support team in Siemens Center of Competence for Middle East & Asia Pacific in Singapore and Siemens Headquarters in Switzerland.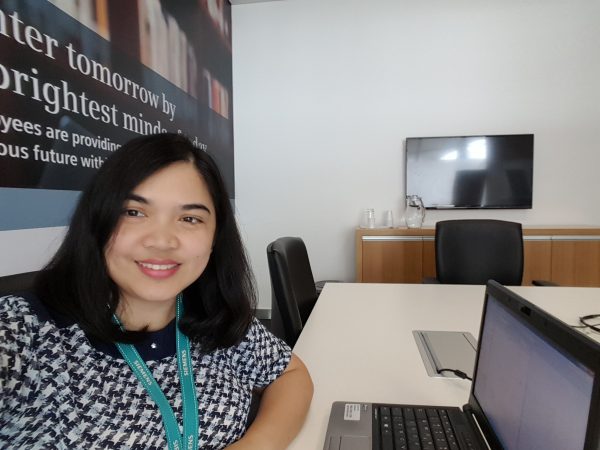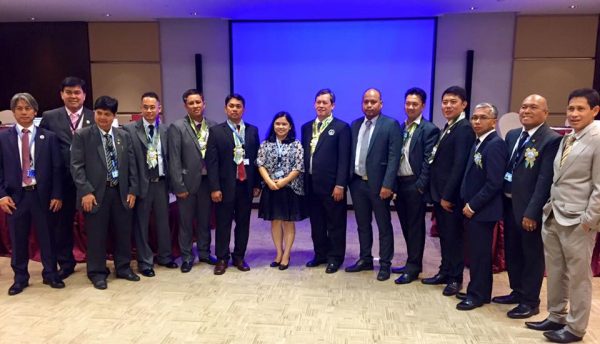 Being a female Professional Electronics Engineer, I am very grateful to be given a chance to practice my profession in this place where technical jobs are rarely given to women. My work brought me to wonderful places I never thought I could ever have landed – Switzerland, Sweden, Spain, Denmark, India, Qatar, Hong Kong, and Singapore. It was an honor to represent Siemens UAE in various global trainings and workshops, with the goal of echoing the innovations and development in technology to colleagues here in the UAE. I conduct in-house Technical Trainings for colleagues, as well as Customer Trainings, which supports my passion to teaching and educating others.
Homeschooling Mom
Being a working mother while homeschooling my son, Miggy, has always been a challenge. But, by God's grace and provision, i am able to manage my time and energy to play both roles. Now, we are on our 3rd year of homeschooling. I have my own reasons of homeschooling – great bonding time with my son, I can design curriculum which best suits him, giving early development of his potentials and supporting his interests, and most of all, instilling the values I wanted my son to have and keep. My son enjoys learning from "Inay" (mother), and as long as he enjoys and learns from me as his parent-teacher, we will continue to learn together. Despite learning at home, he is very sociable and can deal with fellow kids and even with grown-ups, which makes me decide to continue with this not-so-traditional but great education approach.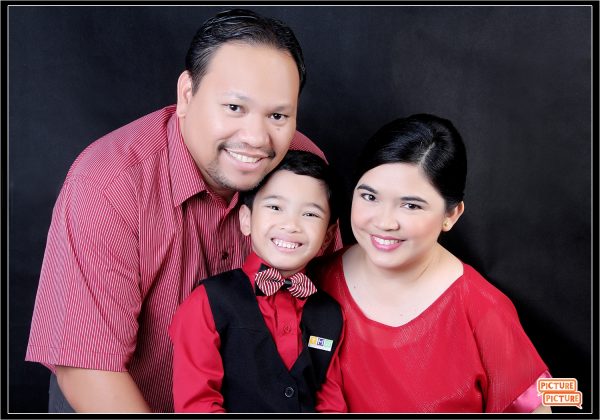 Leader and Philanthropist
It was an honor to be the First Female President and Chairman of the Board, and a great privilege to lead the Institute of Electronics Engineers of the Philippines, IECEP-UAE Chapter in 2012, which was awarded Best Foreign Chapter, and currently, I am one of the advisers of this professional organization of Filipino Electronics Engineers and Technicians. With our vision of being a world-class organization of humane, competent, virtuous and globally-competitive electronics professionals, the organization supports the continuing professional development of our members by conducting trainings, workshops, networking events, conventions, and other professional gatherings. We also help and support our members in pursuing their dream of being licensed professionals through reviews and coaching in preparation for the Special Professional Licensure Board Examination (SPLBE), being conducted annually here in the UAE. We have various charity projects in coordination with Philippine Embassy and POLO-OWWA, helping our distressed kababayans.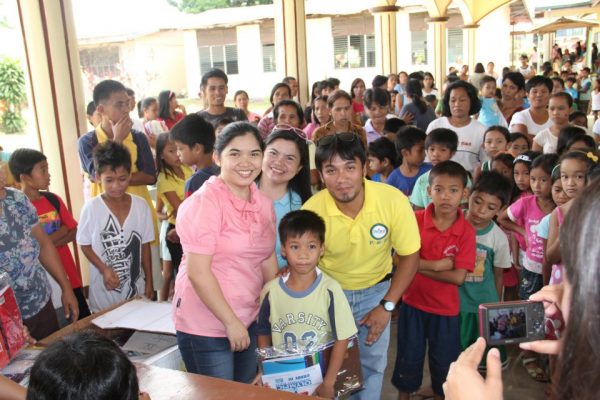 I truly believe that God has called me to giving. Together with my siblings and close friends here and in the Philippines, we started the Lapis at Papel Outreach Program, which we hold every year, summertime in the Philippines, right before the opening of schools in June. For the last 6 consecutive years, this charity program has helped parents and kids by giving out free school supplies.The objective of the program is to provide assistance to underprivileged children by giving them basic school supplies to be used for incoming school year.
My Message to Fellow OFWs
God has His great plans for us, the reason why we are all still breathing and living. He wants the best life for us, and the best is yet to come. In every endeavor, give your best and, yes, God will do the rest.