Here are three hardworking UAE-based Filipinos, aspiring for success in their various professional lives,  whose occupations intersect in the world of fashion.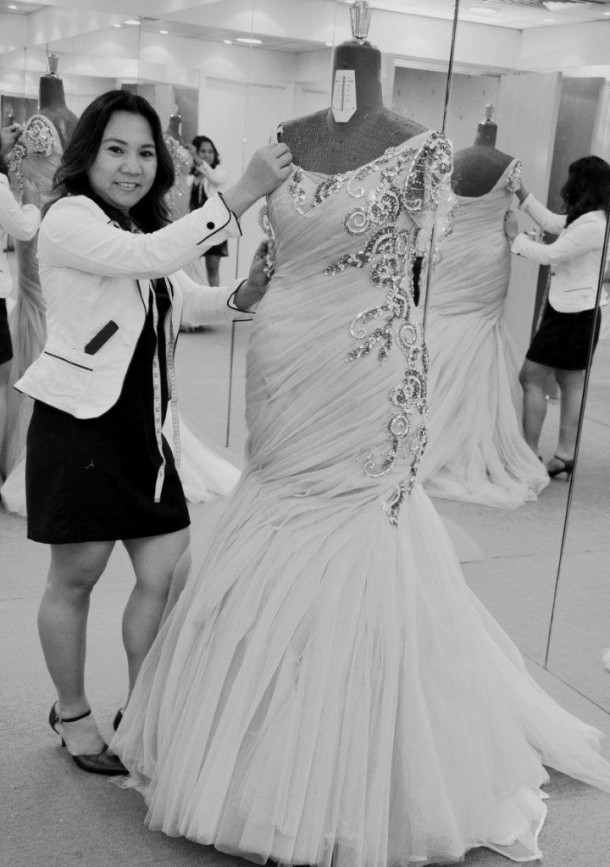 DAZE TAN
Assistant Fashion Designer to Head Designer
W-Haute Couture, Dubai
My Job
I have been working as an assistant fashion designer to our head designer Bandoix Flores at local fashion house W-Haute Couture since January 2010.  I'm proud to say that in my job I started from the bottom and have gained invaluable knowledge and exposure in the local fashion industry for the last two years. I'm just lucky to have the all out support from my mentor, Bandoix Flores. Even if it meant passing through a needle's hole, it was all worth it. As a mentor, hereally wanted me to learn what real "haute couture" means.
A typical working day for me
We work in split shift schedule from 9am to 1pm and then 4pm to 9pm. My mornings are spent doing clerical jobs like computer work, calling client for fitting appointments and making requests for the needed materials for production to our purchaser.  It's my responsibility to manage our shop's working schedule.
During my second shift, I take care of client fittings in coordination with our master cutter. I also design for certain clients. My daily work requires closely coordinating with my head designer and the workers to meet clients' orders on time.
My message to Filipinos out there
Never lose hope with the things that you really want to achieve in life. Always keep your feet on the ground and value people who will contribute to your learning. God is just there to grant what you are aiming for. Always look up because the moment you look at your sides it will hinder you from moving up.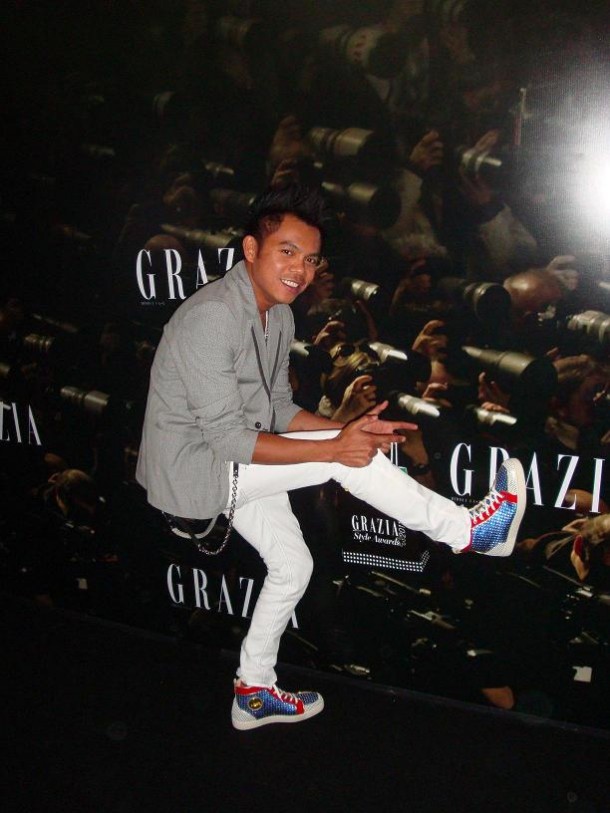 JES SABADO CRISOLO
Senior Visual Merchandiser
Luxury Group Middle East, Dubai
My job
I conceive, execute and supervise window displays for brands Diesel, Fred Perry, Custo Barcelona and Bimba and Lola. I also supervise the in-store merchandise presentation and branding for these designer brands. My job also entails training the staff and the in-store visual merchandiser in the UAE Middle East region about the principles of merchandising, developing creative concepts as well as company brand procedures.
Awhile back, I got the chance to travel to several European countries to represent the UAE. My work was used as an example for the visual guidelines of window installations and in-store displays. Being recognized internationally was very rewarding.
Now that I have moved to a luxury brand – Gucci, I am very excited and inspired to share what I've learned from my 7 years of experience in fashion with others. At the same time, I am looking forward to learning more things and enjoying doing what I am passionate about.
My message to Filipinos out there
I hope my experience will show other Filipinos that it doesn't matter where you come from – family and educational background – as long as you do your job with passion and sincerity, you'll go along way and you'll succeed in whatever you pursue.
Lastly, no matter what you achieve in life, you have to keep your feet on the ground. One always has to remember that whatever we achieve, it would not have been possible without the help and support of your family, friends and colleagues.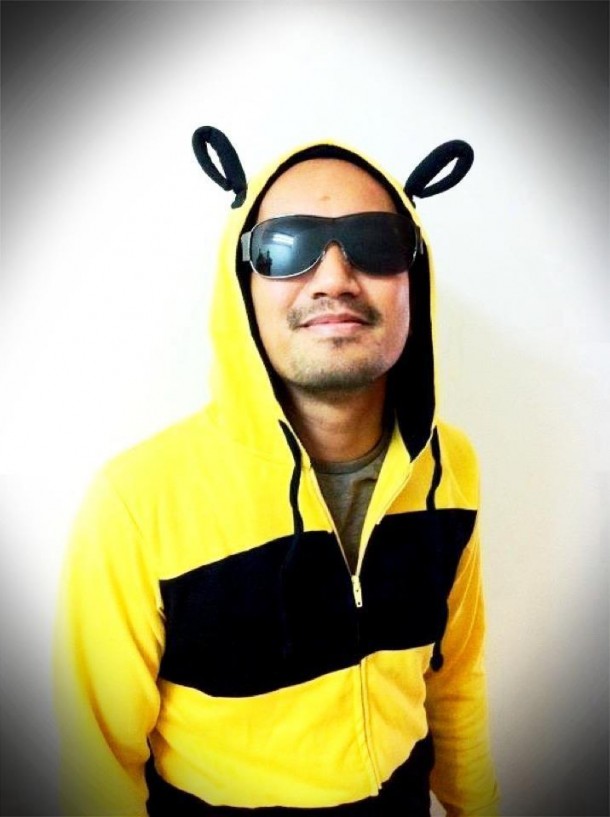 KEN MADRONERO
Business Development Executive
Vice Versa International – Dubai, UAE
My Job
I am a Business Development Executive by day and a casual clothing designer by night – if I can put it that way.
My job is to encourage companies to be a part of our consumer program. I handle the accounts of companies such as GGI Retail, Asia in Wok, Dreamland Aquapark and others. My goal is to convince top executives in various businesses that our programs will ultimately benefit their company and promote customer engagement and loyalty. This kind of job could be intimidating. But if you focus on the job and create a rapport with clients, it could be rewarding. I have gotten several job offers from the people I've meet on the job. I just refer people I know instead so I can help my friends get a job and help the company fill their vacancies. It's a win-win situation.
But what I am most proud of is my passion for casual clothing design which allows me to explore my artistic and entrepreneurial side. I design and sell my designs online through Ethan Ash Wear. www.facebook.com/ethanashwear. I have been in Dubai for six years and every time I had a "look" I wanted to wear, I just can't seem to find it here for lack of choices.  So that's why I decided to create my own line.
A typical working day for me
My day job involves lots of meetings and doing product presentations with company decision-makers. Basically the idea is to sell them the concept of our rewards program so they are able to establish stronger customer relations and loyalty.
Then as soon as I get home, I do research and brainstorm with my folks on cool design ideas. Other times, I concentrate on growing my social media network by focusing on Twitter and Facebook. This way, I am able to reach a wider network to showcase my designs. On weekends, I meet-up with people who ordered from me online and try to meet as many people as I can, to show them my designs. It's pretty hectic, I know, but I recognize that I have to throw my brand out there to as many people as I can.
My message to Filipinos out there
The one message that I would like to share is: Be Proud. Filipinos have the talent to stand out and compete with the best that Dubai and the rest of the world has to offer. Regardless of skin color and accent, we should be proud of ourselves as Filipinos and at the same time we should be humble enough to acknowledge that all this is possible because of one almighty God.