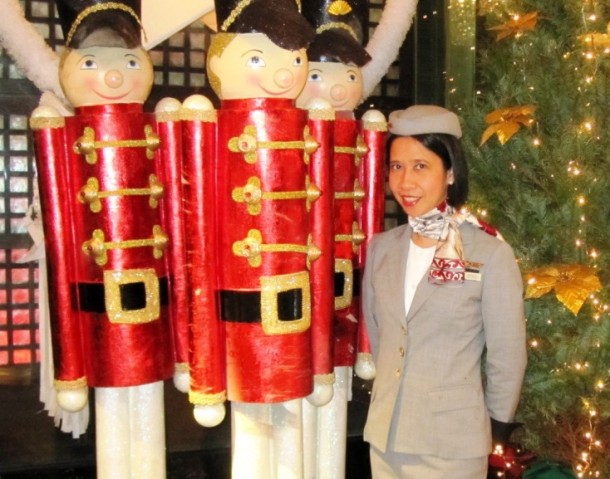 MELANIE LIMJOCO
Cabin Manager – Etihad Airways
Abu Dhabi, UAE
My Job
In a span of two weeks I would have travelled to five continents, met a hundred and one new acquaintances, created memorable experiences while keeping them safe and comfortable – I am a Cabin Manager for the UAE's national airline, which links the capital city of Abu Dhabi to the world.
A typical day for me
A typical day at work could be a quick 40-minute flight to Muscat or a lengthy 14-hour journey to Sydney. But long or short, all flights entail the same level of safety proficiency and service skills.
The job description of a cabin crew is first and foremost that of a safety professional. Oblivious to most passengers who see us as well-groomed individuals who are onboard to serve food and beverages with poise and flair, we are integral in making air travel safe.
Cabin crew are periodically trained and certified to: prevent as well as fight catastrophic fires, handle simple to complex medical emergencies, diffuse situations involving passengers who display disruptive or unlawful behaviour, minimize the hazards of turbulence and a potentially disastrous cabin decompression, as well as, evacuate all passengers during a dire emergency in a span of 90 seconds.
My role as a cabin manager entails more than these already daunting tasks, because as an onboard leader, I have the responsibility of ensuring that all cabin crew consistently adhere to both the safety procedures and service standards laid down by the airline. I deal with pilots and flight attendants drawn from more than 120 countries so the wide mix of cultures and mindset is my biggest challenge. I have to always make a conscientious effort in making doubly sure that I actively communicate to this group of various individuals and effectively lead them to a common goal which is: "To consistently deliver safe and inspirational experiences with warmth and respect," as this is our airlines' ardent promise to our valued guests.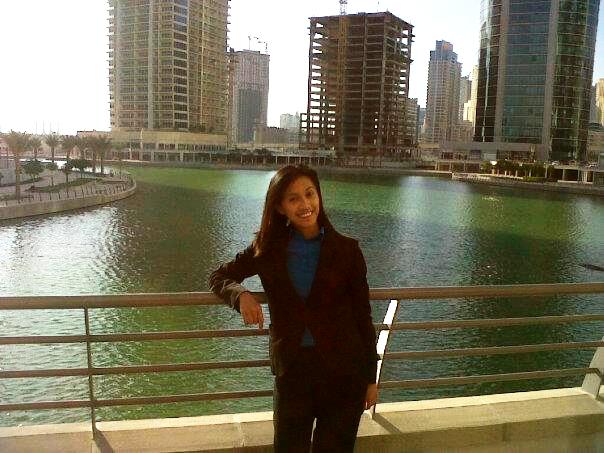 JOCELYN REYES
Sales Executive
Bonnington Hotel & Residence
Jumeirah Lake Towers
Dubai, United Arab Emirates
My Job
As the Sales Executive in Bonnington Hotel & Residence JLT – the only family owned and managed business hotel in Dubai, I look after corporate accounts in Dubai Internet City, Dubai Media City, Knowledge Village, part of Sheikh Zayed road and Jebel Ali Free Zone. My duty is to ensure that all corporate hotel requirements in the area, whether room reservation, meeting space or banqueting, are handled efficiently. Acquiring new accounts, rate negotiation, developing mutual business relationship with clients, looking after and assisting clients, are just some of the things I do.
I was working as a call centre agent back in the Philippines and moved to Dubai to join Wild Wadi Park in July 2007. Some of my friends back home didn't understand why I chose to be a lifeguard in Dubai rather than stay back home while earning the same salary.  But for me it was a chance to see what life would offer me in another country.
It was hard work being a lifeguard but fun.  But as luck would have it after my probation, I was given an opportunity to join Jumeirah Living in DIFC as part of the pre-opening team as a Guest Service Executive. Two years later, I had the opportunity to join Burj Al Arab as a Sales Agent. Thereafter, I moved to Al Murooj Rotana as the Sales Coordinator, and then Bonnington Hotel & Residence in November 2010.
A typical day for me
I start my morning dancing to my favorite songs for some exercise.
Then I drive to the hotel and work begins with lots of smiles from our staff – from the entrance until I reach our office.
I send my day's appointments to our Director, check my production, hotel and competitors figures and of course the hotel forecast, to keep myself up to date to be able to serve clients well. After which, I sit with our Senior Sales Manager for tea while discussing work, follow ups and advice I normally get from him.
Then it's off for my appointments, of which I have around six daily.  I return to work after a quick lunch outside to deal with administration work – e-mail, follow ups, issue and chase contracts as well as reports.
Career advice
I believe in "sipag at tiyaga" (hard work and patience).  Dream big because nothing is impossible, work hard for your goals and be patient. Grab every good opportunity that will come your way because opportunity only knocks once. And most importantly, as OFs, we should save money and invest, avoid loans, if possible and help people whenever you can, because each help you give is a blessing that God will give you back.