Jear Velasquez
Commercial Filmmaker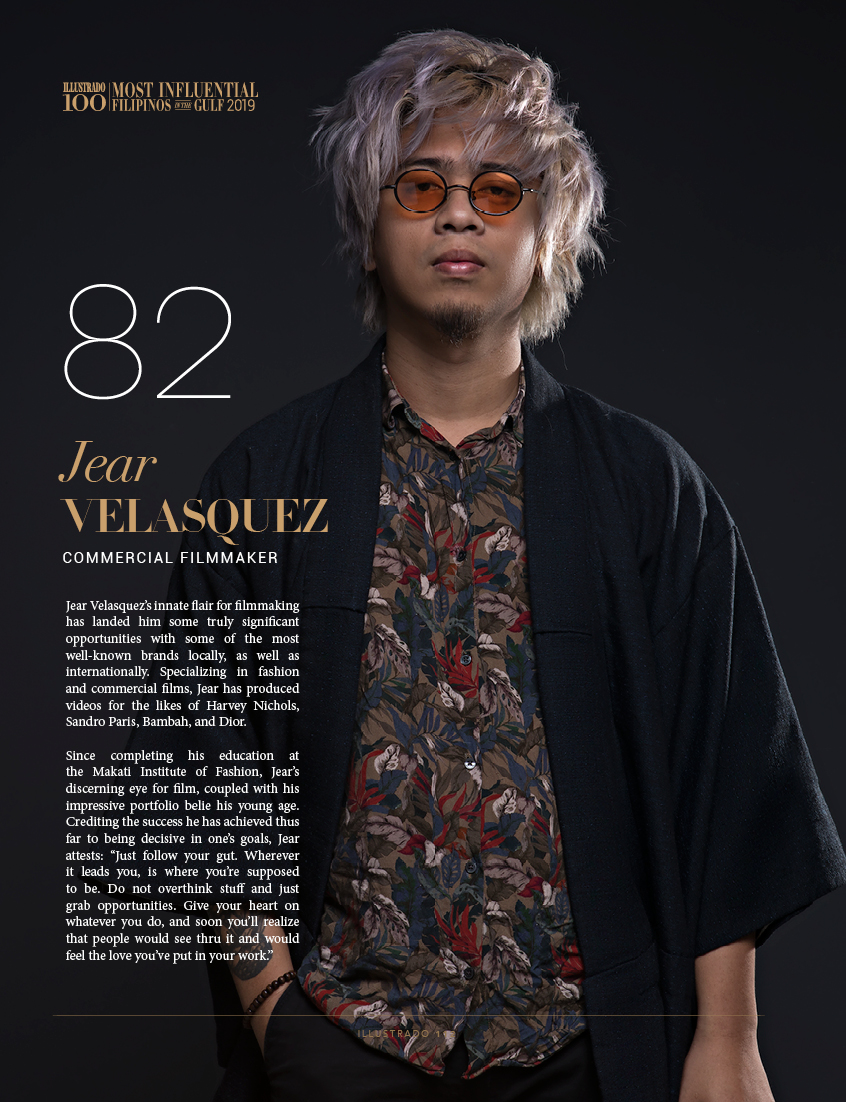 Jear Velasquez's innate flair for filmmaking has landed him some truly significant opportunities with some of the most well-known brands locally, as well as internationally. Specializing in fashion and commercial films, Jear has produced videos for the likes of Harvey Nichols, Sandro Paris, Bambah, and Dior.
Since completing his education at the Makati Institute of Fashion, Jear's discerning eye for film, coupled with his impressive portfolio belie his young age. Crediting the success he has achieved thus far to being decisive in one's goals, Jear attests: "Just follow your gut. Wherever it leads you, is where you're supposed to be. Do not overthink stuff and just grab opportunities. Give your heart on whatever you do, and soon you'll realize that people would see thru it and would feel the love you've put in your work."
……………………….
Special thanks to our sponsors: Emirates Airline, Stars n Bars La Mer, Liali, Instax – Grandstores UAE, Dusit Thani Dubai, Gver – Your Friendly Marketplace for Sharing, Meeting Dancewear , MPQ, CMG, Filbrit, and our partners Rozen Antonio Photography,  Alex Callueng Photography, Jef Anog Photography, and Ethereal Photography.