Joyce Dela Cruz 
United Arab Emirates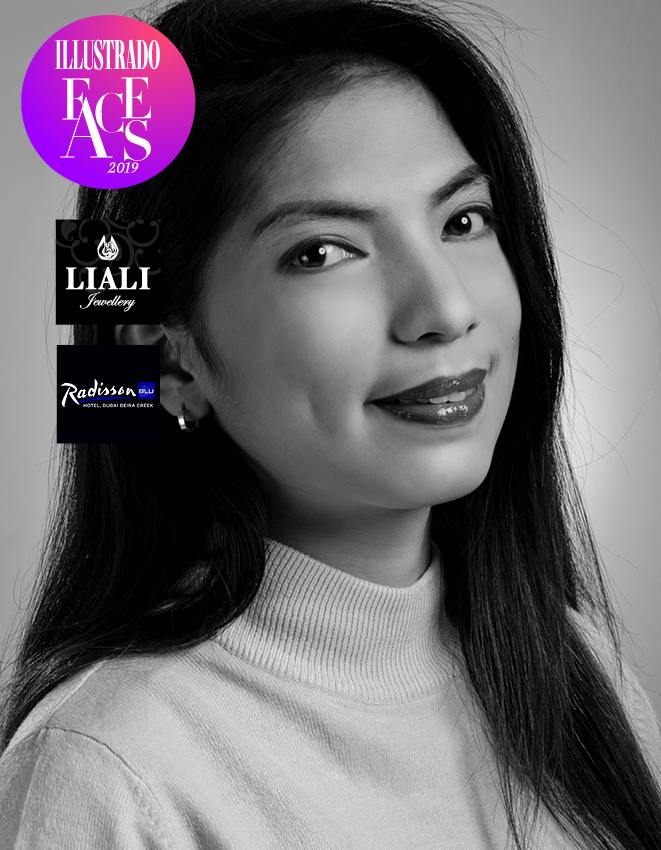 About the model: 
I'm Joyce Dela Cruz from Blumentritt Tondo Manila, Philippines. 26 years of age, the youngest of eight siblings. Graduated in Public Administration. At an early age, I have a big responsibility in life which is becoming a mom of two kids. The reason why I go abroad, to give a better life for my children and to my parents. I do some part-time job here in Dubai to earn more by multiplying my time to others. I'm aspiring to become an entrepreneur. The most important things in my life are to see my children growing up, be with their side while I'm achieving my success not only for my self but also for my family.
Photographer:
Richelle David
United Arab Emirates
About the Photographer:
I Richelle Simbulan David, 28 years of age, an Accountant. Beginner in Photography. I may not have good knowledge towards it but as 'he's always saying that I have good catching eye, it boosts my confidence to continue photography. I like taking photographs with full of action and story. While taking photographs of other people and share it to them what I had done, looking at their eyes and laughter makes me proud of it and continue what I am doing.
www.instagram.com/_kaptura
Illustrado Faces 2019 is supported by Liali Jewellery and the Radisson Blu Dubai Deira Creek.