By Bernadette Reyes
You don't have to be a professional photographer to join the bandwagon. Jonathan Lee says with the right equipment and minimal training, anyone can put up a photo booth business just like he did.
While his regular 9 to 5 job gives him security of tenure, Jonathan Lee felt it wasn't bringing enough income to the family table. He thought moonlighting as a photographer, while not permanent, made sense since he loves taking photos.
He already owned some  basic equipment such as a DSLR camera and laptop necessary to start a photo booth business. He only added a photo booth box, strobe lights, printers and props and his business was set to go. "Depending on the type of camera, laptop and printer you can put up a photo booth business with P25,000 to P50,000. Set up a DIY photobook box or go for a table top set-up to cutback on cost," said Lee.
With the business doing well, not only does he bring in more money to support his family's financial needs, he is also able to save up for additional equipment.   "As I earn from the photo booth business, I'm also able to save up to acquire more gear like expensive lenses for my photography hobby."
Purchasing a new lens is easy on the pocket especially if you are able to book clients regularly. "Photo booth business is very profitable. Almost all events, parties, wedding, and other occasions have a photo booth these days. Normally you can get bookings on weekends. On the average, you get PHP 6,500 for a three-hour booking. If you book two events in a week, that's eight events in a month. You could earn as much as PHP 52,000," Lee explained.  Not bad since you could still work on a weekday and earn extra on a weekend.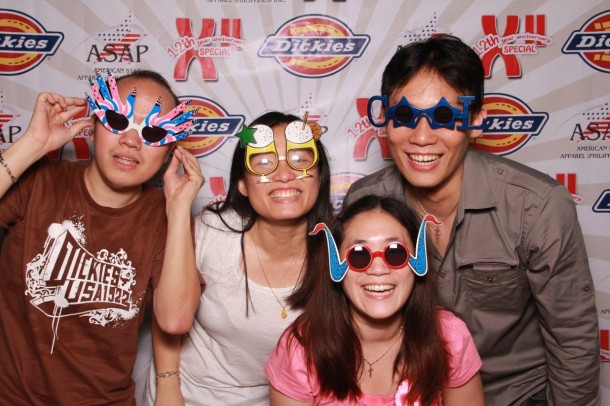 While a photo booth business can be financially rewarding, it can be financially demanding as well. Apart from the usual set of equipment and gear that, you need  during the event itself, you need another set of the same  equipment in case something  unexpected happens. "You cannot afford to have any of your gear to bog down during an event. It is very important to have backup gear. But it also means you will need to spend more. Like what I did, I have backup of all my gear. But it's all worth it since I get the peace of mind that if any of my gear bog down during an event, I know I can continue with my service."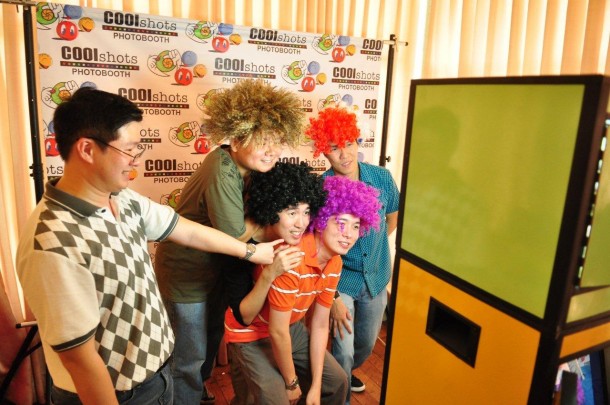 With more and more people setting up their own photo booth business, competition these days is becoming tougher. But Lee remains unshaken. "Some sacrifice their quality so that they can give a better price to potential clients. Many clients go for the one, which can give them a lower cost. They end up having poorly taken photos and prints that fade," said Lee.
More than pricing, Jonathan believes quality is the lifeblood of a photo booth business. He uses top-of-the-line cameras and equipment and genuine consumables to make sure photo prints won't fade nor smudge over the years. He also spends time customizing designs to go with the theme of the party or event. "I spend many hours making a layout because I want every event to be unique. I don't use pre-made templates and just replace the client's name," Lee explained.
While you don't have to be a professional photographer, at the very least you have to have basic skills in photography. Study the settings of your camera. Knowledge in computer troubleshooting will also come handy. In case your computer or printer does not respond, it would help that you can fix it immediately.
You also need to have good interaction skills. Lee warned, "You will encounter lots of people with different personalities. You should be able to deal with them as they approach your booth to have their photos taken."
To set him apart from the competition, Lee is currently working on setting-up an onsite studio. "This will be something like a premium photo booth service which I will be offering to my clients. Aside from the traditional photo booth services, I plan to set-up a studio on site during events."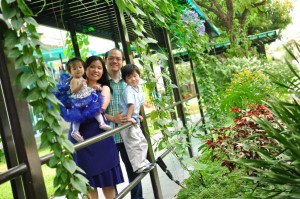 Lee hopes to put up his own photo studio someday. With his photo booth business doing well, it's only a matter of time when his dream will come to fruition.
"I have always dream of being a professional photographer someday. Putting up a photo booth could be a stepping stone in fulfilling my dream."
SETTING UP A PHOTO BOOTH
Depending on the type of booth you want to make, you can make your own photo booth box right at your own home. Here's how:
Materials:
1/2 thick plywood
3/4 thick plywood
nails, paint, wheels, brackets, lights, formica
Instructions:
1. Cut the plywood based on the size you want. (The size of booth depends on what you like. The small the better,  because it would be easier to transport.)
2. Assemble the plywood and make it look like a photo booth box. Make room for a cabinet underneath the photo booth box for printer and ink storage.
3. Put holes in the front middle part of the booth where the camera would be placed (about 5 inches height) and another hole for the LCD monitor for viewing (about the size of a PC screen)
4. The upper part of the booth is where you can put your lights.
5. Provide for a power source inside the photo booth box.
6. Paint the box.
7. For a more elegant look, put formica on the box.