By Francisco J Colayco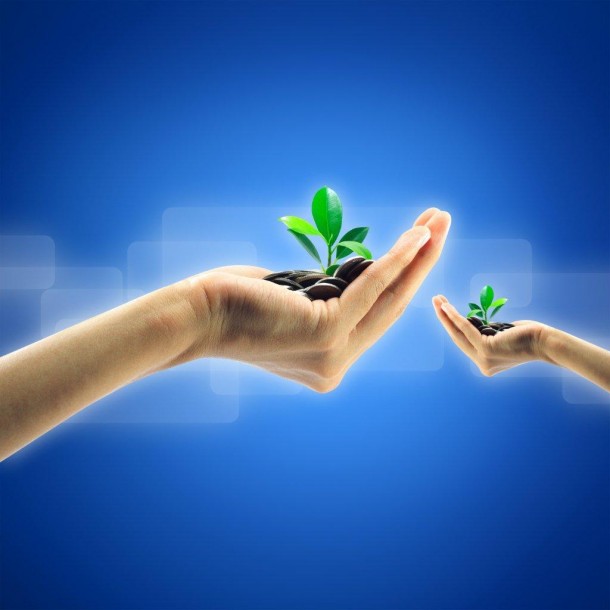 Let me define how I chose the top investments to include in this list.  The more financially sophisticated Filipinos, especially those with substantial funds have investment options available to them from all over the world.  We are not talking about them for purposes of this article.
We are talking about the ordinary income earning Filipinos working from anywhere in the world who want to invest in options within the Philippines. Knowing that one day they would like to return to the Philippines, they choose financial instruments they can easily convert to cash.  They also visit the Philippines on vacation and have family and relatives here that make it easier for them to monitor their local investments.
Generally, legitimate investment products are good.  The challenge is really to determine which one is the most suitable given your unique personal situation and your specific personal financial condition.  My choices, therefore, are not numbered according to preference. You need to know where you are, financially, before making any decision on what option to choose.  You need to draft your "Personal Statement of Assets & Liabilities & Net Worth" and with this as foundation, you must make your "Personal Financial Plan".  Your plan should give a clear definition of what your "End Goal" is in terms of how much you want, when and why.  Your answers must match your financial means. Here are some investment ideas you can consider:
1)      MUTUAL FUND
A mutual fund is the ultimate example of collective investing and is probably the only prudent mode for the ordinary income earner to accumulate and grow his wealth.  This is the most effective investment vehicle for the small investor who saves and invests regularly.  It is based on the idea of leverage or pooling of resources, to maximize investment opportunities for the small investor.
There are four general types of mutual funds: 1.) equity, 2.) fixed-income, 3.) money market, and 4.) balanced.  Your choice depends on your age and financial goals.  All have some degree of risk with equity funds being more risky than fixed-income.   However, because of the diversified nature of the investment, if you choose a good, well-managed mutual fund, the chances of a complete loss is unlikely and the chances of a high return over the long-term are probable.
2)      TREASURY BILLS/BONDS
Being liabilities of the government, Treasury Bills and Bonds are therefore risk-free.  The value of your money could decrease because of inflation, but you will always get back your principal and interest because the government can always print money, if necessary.  The longer term bonds will generally give you higher interest than the bills.  This investment is best for those who are already or nearing retirement and cannot afford to take any risk. However, "low risk, low return" is the principle to remember.  Generally, this investment is suited for those who are averse to taking risks and are content with low-to-modest, but fixed and guaranteed return.  These are the investors who are satisfied with regular cash collection in the form of interest earnings.
3)      STOCK MARKET 
In the stock market, you can find all the major companies which operate in all the segments of our economy, i.e. from banking to retailing, to agribusiness, to transport and many others.   These companies list their shares in the stock market and give investors the chance to own a portion of the company.  The valuation of a company's shares are made by the investing public as they react to company performance in the face of the changing domestic as well as global conditions.
As a result, returns from stock market investing can range from very high to complete loss.  Remember again, "high return, high risk."  Investment processes can be complicated and need careful study.  Furthermore, you need to analyze the particular stock/s you want to invest in.  If your investible fund is limited (say P10,000), you will only be able to invest in one particular company.  There is no diversification, unlike in equity mutual funds, your P10,000 is pooled with the billions of other investors, and is used to buy shares of many other companies.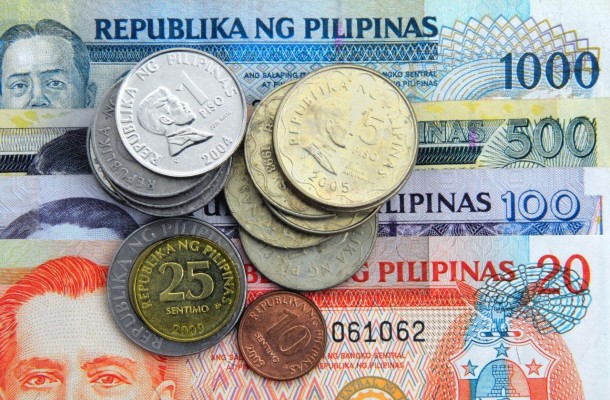 4)      MONEY MARKET 
This investment is usually for those with short-term investment goals and have Php1million or more per investment.  Companies who need temporary funding for their operations issue Promissory Notes which are sold in the money market.  The choice of company you invest in is very important as a company could renege at maturity date.  However, this is unlikely as the financial standing of these issuing companies has already been studied by the financial intermediaries who "broker" these securities.
5)      TIME DEPOSIT
This is a short-term-to-long-term bank instrument with rates higher than savings deposits.  It is guaranteed by the Philippine Deposit Insurance Corporation up to Php500,000.  Over the Php500,000, it is as safe as the bank you choose.
This is suitable for those who don't have large investible funds that they do not need for their year-to-year living.
6)       REAL ESTATE 
I agree with each man's dream of having his own home, whether a house and lot or a condominium.  Thus, even at an early age, this should definitely be an investment goal.  However, most have to save up for at least the down payment. Other investment options can help in saving the amount needed for the down payment.  When deciding on your ideal home, remember to include an analysis of the re-sale value of the property.  You may want to transfer to a better home in the future and it would be to your advantage to make a good profit on your real estate investment.
Some invest in land that they will not live in because they believe it will go up in value.  This is more of speculation and is suitable only if you have the ready cash to cover any resulting amortization payments as well as the other costs of ownership such as taxes, maintenance and protection against squatters.  You could end up spending much more without realizing it. Real estate is not a liquid investment. Generally, it takes time to sell and collect real properties.
Income earning real estate, such as apartment buildings are good investments subject to location, cost of development.
7)      JEWELRY 
The high price of gold today has made many people who bought jewelry in the past very happy. But will they really sell it? Jewelry is very personal.   Design choices are unlimited.  The precious metal and precious stone content are critical to establish the price.  More often than not, those who sell in a hurry for cash are not able to look, much more, find the right buyers who will put more value in their particular piece of jewelry.  They end up selling the melted value of the metal (gold or silver) and the stones.  I would suggest jewelry only to those who enjoy wearing them and have the money to keep them until they can be passed on to their children.
8)      WORKS OF ART
The art business or industry is a very specialized.  The market though sizable in value, is limited in number of players.  To begin with, works of art, are not a day-to-day need.  In fact, it is not a need at all.
Works of art are very special types of investments and should only be considered by those who have the right education and exposure to appraise them.  I am not one of those so I have very few works of art as investment.  We acquire them for their beauty and the enhancement they give our home.
9)      YOUR OWN BUSINESS 
Everyone wants to go into business, even as a sideline for those already employed.  If you have the right level of knowledge or skill, the right product and motivation to execute your business plan, why not? While it is exciting to be an entrepreneur, one has to understand what it entails before moving into it.   New business has the highest risk of all investments and should preferably not be considered by those who are in retirement age.
For those who have the right preparation, the current opportunities seem to be in the areas of:
a)      personal care and fashion;
b)      personal services that offer convenience to working individuals or families, professionals and other income earning entities who have not enough time for their own needs, e.g. house cleaning, laundry, home maintenance, etc.
c)      food retailing provided location is correct;
10)  SAVINGS DEPOSIT 
As children, we are taught that we should put our savings in the bank.  This is a good practice for money that has not reached the minimum amount needed for the other investment options.  Savings deposits give some interest, but because of taxes, the interest is minimal. Keep your money in the bank for safekeeping until you have another option open to you.  For example, when your savings account reaches more than Php5,000, you can consider a mutual fund.
If you have substantial savings, it is always best to have a good combination of several or all of these options to spread out risks and reduce probability of losses. However, the amount you invest in each option should be substantial to mitigate the risk factor.  Commissions and fees may just negate the returns or earnings for small amounts in most options.
_______________________________________________________________________________________
For more information on investing and financial management, visit www.colaycofoundation.com.
Find more money, business and law articles on Illustrado Life.