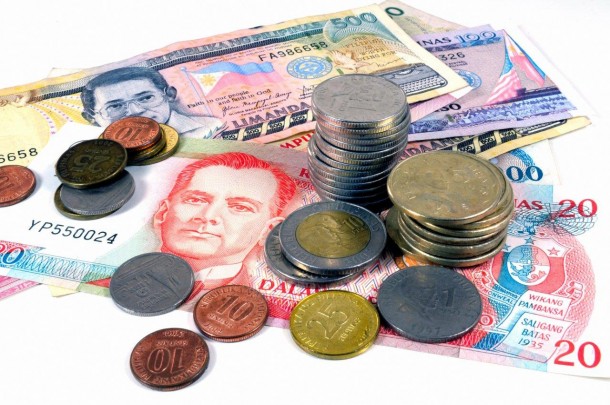 By Francisco J Colayco
In a recent TV guesting with Sharon Cuneta, she asked me this straightforward question, "Why is there so much poverty in the Philippines?"
In retrospect, it is really a wonder that a country so rich in natural resources and full of caring and talented people can be poor.  The sad answer to this is that we seem to have lost our "sense of country."  Others will even say that we do not love our country enough.  For decades, self-interest seems to have prevailed over the collective interest of our nation.  Pervasive corruption is one clear evidence of this.  It has sapped our nation's resources to the benefit of a few.
It's time we start loving our country again and it looks like under the new regime of "matuwid na daan," we are beginning to do so once more.
As we celebrate our 114th Philippine Independence, I want to use part of an article on April 25, 2012 by Mr. David Pilling of the Financial Times and the speech of PNoy during the May 4, 2012 Opening Ceremonies of the 45th Annual Meeting of the Asian Development Bank (ADB Board of Governors).  Both give us a positive slant on what is happening to our country, unlike what we have been hearing in the past.
But we have gone a long way and we have a very positive outlook for investments.  This is my whole point.  If you have not yet started saving and investing your savings, you might be "left behind" in taking advantage of the growth prospects.  Of course, there are no guarantees but a positive outlook will always be more reassuring than a negative outlook.  Besides, I never ask you to put all your savings in one instrument.  Always "spread your risks." But always, as well, put aside at least 10-20% of your income into invested savings following the rule:  income – savings =  expenses.
Mr. Pilling says: "How much money does the Philippines, that perennial economic laggard, owe the International Monetary Fund? The answer is nothing.
After years of being in hock, Manila is now an IMF creditor. The Philippines may at last be getting its act together. These are early days. But there are definite signs that the country – with its young population of nearly 100 million people, the world's 12th largest – has turned a corner. Government has sent out a strong message that it will not tolerate corruption. It has established public-private partnerships to build the roads, railways and power stations that have failed to keep pace with an exploding population. Progress has been slow, but the legal regime is considered solid. Many economists are predicting a private investment boom, predicated on favorable demographics – half of Filipinos are under 25 and the healthiest banking system in south-east Asia."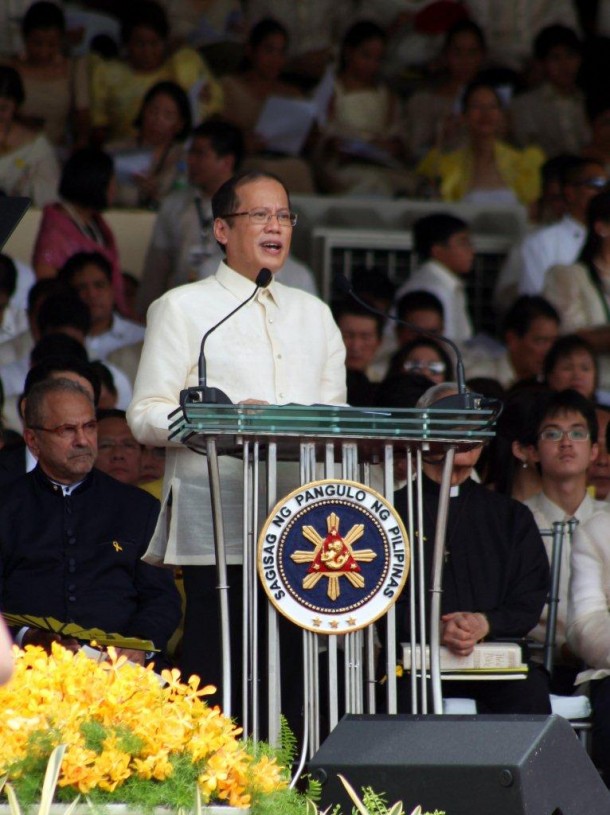 PNoy reaffirms Mr. Pilling's observations.  "Two years ago, who would have thought that our peso-denominated bonds would have a demand, let alone be over-subscribed? Who would have thought that onerous incentives would not have to be offered to make proponents actively compete for our infrastructure projects? Who would have thought that, at this point, we would be less than a year away from being a net exporter of rice, obviously, weather permitting?"
"…As can be seen from our experience, weeding out corruption allows for a more fertile economic landscape: one that not only brings investors in, but also allows the real work of governance to impact the greatest number of our people. Now that the targeting system for our social welfare programs has been insulated from political considerations, we are confident that the more than three million households in our conditional cash transfer program are actually the neediest families, and not merely the best-connected; now we know that we are actually sponsoring 5.2 million of our poorest families through our PhilHealth program–our national health insurance program…"
"…We have allocated unprecedented sums to alleviate extreme poverty, and are concentrating on providing more opportunities for employment. We have identified three sectors that will have the most impact on inclusive growth: agriculture has experienced a 51.3-percent increase in its budget this year, for example. We are also going all-out in our "It's more fun in the Philippines" tourism campaign, along with a more liberalized air policy to increase access to the country's secondary gateways. And, aside from the aforementioned strides in infrastructure development, we are also set to roll out ten Public-Private Partnership projects this year, which will include schools and extensions to our train systems…"
"Good governance does encourage inclusive growth; being steadfast in our principles, leading by example, and sending a clear signal that corruption will not be tolerated gives us a certain measure of confidence. Gone are the days when the funds you funnel to our country will end up like water leaking through a broken pail. You will continue to see results; you will continue to see a Philippines that is finally living up to its potential. We are prepared to follow through on our commitments, and you are by all means welcome to see if we're living up to our word…"
Based on the foregoing information that are corroborated by many in the business community, I personally would bet on the Philippines versus other countries as the choice for my investments.  I still prefer to stay with the professional fund managers rather than do individual investing since I do not have the time to really analyze and follow the market.  Well-managed mutual funds and our KsKCoop (www.kskcoop.com) are good options.
However, again a word of warning.  As for any investment, nothing is guaranteed.  Always understand your personal financial situation and plan and understand the risks and limits of your investments.