Fred Tuiza of Sharjah is the new LBC Brand Ambassador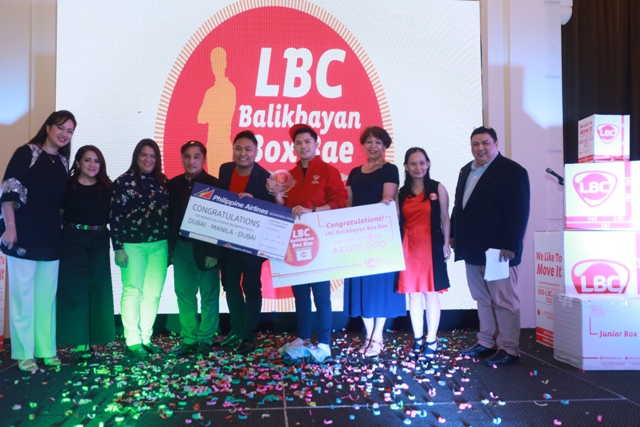 1 August 2019, Dubai, UAE –  LBC, the Philippines' leading and most trusted courier, cargo, and logistics provider names Fred Tuiza as the first-ever LBC Balikbayan Box Bae.
Hailing from the emirate of Sharjah, Fred is a purchasing assistant who joined the search for the LBC Balikbayan Box Bae because he wants to make a positive impact on the Global Filipino community.
"LBC Express aims to improve the lives, livelihoods, and businesses of Filipino communities by bridging the distance between resources," says  Allan Michael Bautista, Senior Marketing and Sales Manager, LBC Middle East Operations. "More than just packages, we are committed to moving the Global Filipino community forward. By choosing the first  LBC Balikbayan Box Bae within the Filipino community in the UAE, we aim to work together to become a moving force for good, getting people together, upholding culture, and bringing hope and happiness to every kabayan."
 Adds Fred Tuiza, "Nagpapasalamatpoakosalahatngsumuportasa akin because I wouldn't be here without them. Napaka thankful po ako sa inyo.  I am very honored to have been chosen as the first-ever LBC Balikbayan Box Bae and I hope I make my supporters, the Filipino community, and LBC proud."
 The LBC Balikbayan Box Bae winner was evaluated and chosen based on a rigorous set of standards including judges scoring, challenges performance, and online voting.
As the winner of the first-ever LBC Balikbayan Box Bae, Fred will become LBC's new brand ambassador and will receive 10,000 AED plus 1 round trip ticket to the Philippines for the LBC 2020 Experience Tour Project.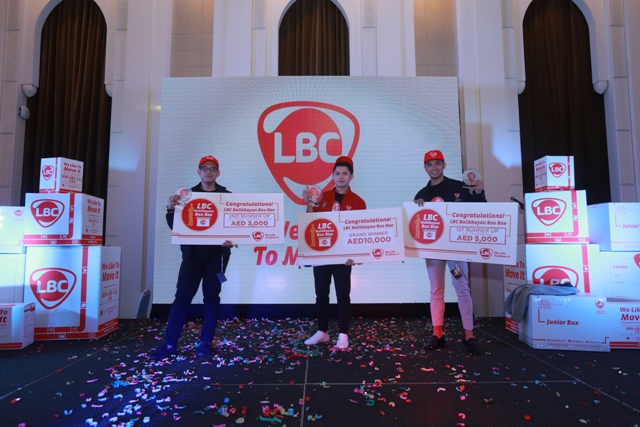 First runner up Kevin de Ocampo will become the first-ever LBC Bae for Courier Services and will receive AED 5,000. Second runner up DarbsEstrebilla will become the first-ever LBC Bae for Money Remittance and will receive AED 3,000.
LBC Balikbayan Box Bae Fred Tuiza, LBC Bae for Courier Services Kevin de Ocampo, and LBC Bae for Money Remittance DarbsEstrebilla will be joined by the other Bae finalists – Darwin Quinones, EdmarPascual, and Cris Valenzuela – for an exclusive 2020 LBC Balikbayan Box Bae Calendar.
__
 About LBC Express
LBC Express, Inc. was founded in the 1950's as a brokerage and air cargo agent. Now the largest Express Courier, Cargo, and Money Remittance Service Company in the Philippines, LBC also provides its services in over 18 countries worldwide.  For more than 60 years, LBC has been moving lives, business and communities for the global Filipino, providing hassle-free delivery via air, land, and sea– from cash remittances to payment solutions, from simple parcels and packages to container loads for corporate logistics. We like to move it.
For more information, please contact:
 Veronica Rey
Marketing Communications Officer – Middle East
Bea Bautista
The EON Group
bea.bautista@eongroup.ae | 0588162015