5 Most Common Legal Problems in the UAE and How to Solve Them
By Atty. Barney Almazar
Here are the 5 most common legal problems in the UAE and what you can do to solve them.
First I: Indebtedness
Emirati laws regarding debts are straightforward. If you default on payment or issued a bounced cheque, there is a high probability that you will end up in jail. In fact, a lot of credit card companies are using Article 401 of the Penal Code to collect unpaid loans:
"A punishment of confinement shall be inflicted on any person who, in bad faith draws a check with no existing or drawable provision, or who, after issuing the check, withdraws all or part of the fund to that the balance becomes insufficient to settle the amount of the check, who orders the drawee not to pay check, or deliberately makes or signs the cheque in such a manner as to prevent it from being paid."
An amicable or out-of-court settlement between the bank and debtor is best solution as the very same Article 401 provides the remedy: The penal action shall lapse if payment is made or waived after the crime has occurred and before it has received a final ruling.
According to Central Bank Regulations 29/2011, the maximum loan a person can borrow is 20 times his monthly salary and loan payments must not exceed 50% of his monthly pay. Borrowers should observe these limits and must disclose their existing loan obligations to their creditors when availing additional loans. Credit card agents may advise not to disclose existing loans so your new loan application will be approved but this practice is illegal and is usually the main cause of debts getting out of your control.
Second I: Intoxication
It is illegal to consume alcohol without an alcohol license in the UAE. Article 313 of the Penal Code provides the punishment for illegal alcohol consumption:
The Hadd punishment for drinking alcohol shall not apply to non-Muslim.
Subject to conditions allowed for the non-Muslims, anyone who drinks alcohol shall be sentenced to detention for not less than one month and not more than six months and a fine of not less than one thousand Dirhams and not more than two thousand Dirhams (or with one of these two penalties).
Non-Muslims must have a valid liquor license to consume alcohol, even if done in the privacy of their homes. To apply for a license, the applicant must be non-Muslim, UAE resident, at least 21 years old and earning not less than AED3,000 a month.
Legal Problems UAE: Solving the Most Common Legal Problems in the UAE
Third I: Immorality
Unrelated male and female are prohibited from living together. Consensual sex is punishable by detention for at least 1 year pursuant to Article 356 of the Penal Code:
"Without prejudice to the two preceding Articles, shall be punishable by confinement for a minimum period of one year any individual who commits an act of disgrace and dishonor with the consent of the victim. However, the punishment shall be temporary imprisonment if the crime is committed against a male or female under fourteen years of age, or if the crime is committed by force."
This crime is considered a crime against honor and conviction thereof will constitute a valid ground for employment dismissal with forfeiture of termination benefits pursuant to Article 120(g) of the Labour Code.
It is highly recommended for married couples to secure their authenticated marriage certificates before moving to UAE, especially, if they wish to start a family in the country. Proof of marriage is required before a child born in the UAE can obtain a birth certificate.
Fourth I: Illegal Recruitment
Contract substitution, employment ban, unpaid salaries and benefits, working for a different sponsor are the usual issues faced by employees in the emirates.
Note that household service workers (HSW) are not covered by labour laws according to Article 3(c) of the Labour Code. Thus, HSW must ensure that gratuity and other termination benefits are reflected in their contracts submitted to the Immigration.
An employee can request the assistance of the Ministry of Labour to enforce his employment rights. Moreover, he can go to the labour courts without the need to pay any court filing fees as provided for in Article 5 of the Labour Code:
"Cases filed by employees or their beneficiaries under this Law shall be exempted from court fees at all stages of litigation and execution and shall be expeditiously heard. In the event of non-acceptance or dismissal of the action, the court may order the Plaintiff to pay all or part of the expenses."
Fifth I: Improper Documents
Educational qualifications, marriage certificates, tenancy contracts and birth certificates are the most common documents needed to be authenticated or attested to be able to transact with government authorities.
According to the Penal Code, forgery or falsification is considered a crime against the security and interest of the state:
Article 217:
A punishment of imprisonment for a period not exceeding five years shall be inflicted on any person who falsifies a copy of an official writing and such copy is used as such.
The same punishment shall be inflicted on any person who knowingly uses a falsified copy of an official writing
Article 218:
An official instrument is that which a public officer has the competence to prepare or to interfere in its making or to grant it an official quality.
Any other instrument shall be considered as non-official writing.
As can be noted on the second paragraph of Article 217, even if a person did not personally falsify the document, he can still be held liable for knowingly using the same. This is easily proven by the public prosecutor if the accused has personal knowledge that the contents of the document are falsified.
Check out our video on the UAE Law – UAE Code of Conduct, Deportation and Blacklists & Debt Issues
Related articles:
UAE Immigration – Visa, Blacklist, Deportation and Appeals
Dubai Code of Conduct: The Bare Essentials.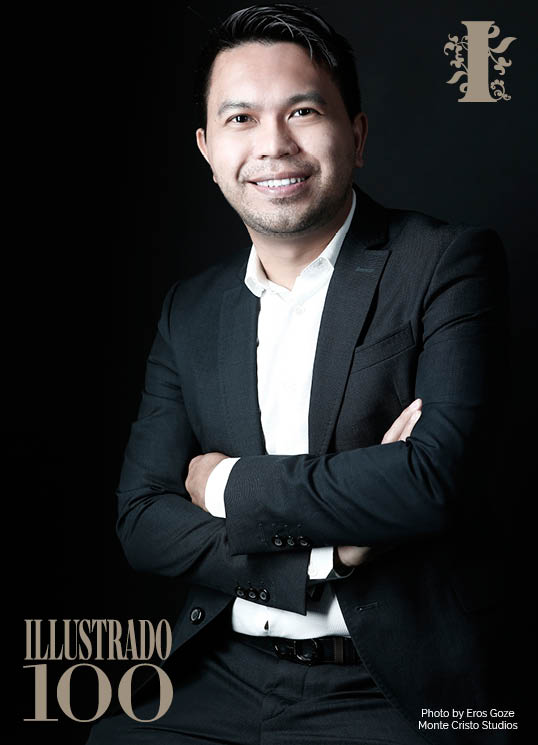 ATTY BARNEY ALMAZAR
Multi-awarded advocate Atty. Barney is a partner at Gulf Law in the Middle East, Philippines and United Kingdom. He holds Juris Doctor and MBA dual degrees with concentration on International Business and European Union Law (University of London). He is a partner at Avanti Gulf, a recruitment company with access to 400 firms and 16,000 recruiters across six continents.  For more information, visit www.gulflaw.info or call 971 4 444 94 04 . You may also write to Atty. Almazar at barney@gufllaw.info
Read about more about Atty Barney Almazar in Illustrado's 100 Most Influential Filipinos in the Gulf
The Essential OFW Guide to UAE
Knowing what an expatriate can and cannot do in a foreign land is the first step to avoid being in conflict with law. In this regard, Gulf Law together with the Philippine Embassy will distribute free copies of The Essential OFW Guide to UAE, the first and only guidebook dedicated to the Filipino community in emirates. To reserve a free copy, email: gulflaw@gulflaw.info
Save