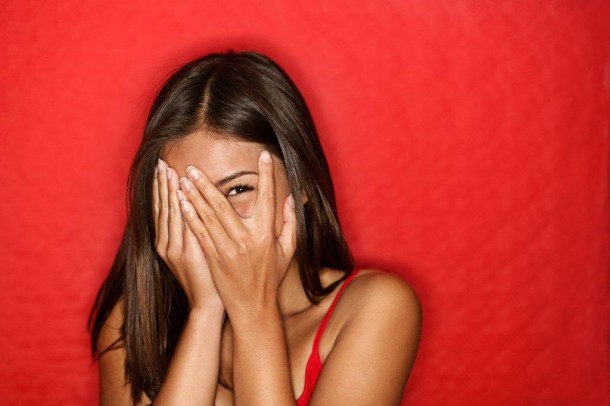 By Aby Yap
Hay, it's that time of the year once again when the lovefull and the lovefool are the bida, and being loveless makes you the odd man/woman out.
By loveless, we mean any or a combination of these Facebook relationship statuses: Single, Widowed, Separated, and Divorced. Yes, having the It's complicated churva does sound like a better option.
The lovefull, of course, are those who are:  In a relationship, Engaged, or Married. They are (or claim to be) madly  in love with their respective partners, giving them a valid excuse to drown each other in flowers, chocolates, balloons, and everything heart-shaped (to the loveless' despair or disdain). The lovefool are simply the baliw sa pag-ibig. To these two species, we dedicate this month's stories.
The Pinoy Casanova
He could be tall, dark, and/or handsome. If it's AOTA, meaning 'all of the above,' you're one lucky woman to be sought after by the ultimate Filipino lover. Think Richard Gomez before he tied the knot. If he doesn't appeal to you, then you must be from a different (younger) generation. A better peg would be Papa Piolo (before KC's confession – that is).
Despite being blessed with good genes and his abundant offering of or good intentions, he can never be too presko. Oh, no, he's just too much of a gentleman (or torpe, in most cases) to do that. He'd rather go for the pa-simple moves that deal with the essentials in life. A classic example would be the "Kumain ka na ba?" question via text, phone call, or when he personally sees you a little too pallid, er, famished. You must agree that  question is absolutely essential to a country that eats five times a day – sometimes six, if you count a midnight snack. So, you're touched by his concern, but wish (aloud) that he would just treat you to a posh restaurant instead.  And even if he didn't, he already passed that first crucial step to your heart, through your grumbling stomach.
Then, he'll start to offer you a ride or his company wherever you go, even if that means going to that dreadful maze that is a mall. He won't even complain, though you might notice that he's ready to collapse carrying all your shopping bags. Instead, he'll crack those silly jokes and be a trying-hard Dolphy just to make you smile. And when he visits you at home, he'll be fully armed with flowers and chocolates for you, a bilao of kakanin for your parents, candies for your little siblings, and chichacorn for Inday. He'll also try to do some house errands: chopping wood, fetching water, fixing the cogon roof, etc. Well, that is if you live far from the cell sites, um, civilization.
He'll serenade you through videoke and even forward you mushy texts. He'll ask you to marry him in all the churches in the country even if he doesn't go to mass regularly himself. It just sounds so romantic to say, "Pakakasalan kita sa lahat ng simabahan." Though that makes one wonder how many times you'll need to get an annulment if things go from sweet to sour. He'll promise you the moon and the stars, but you  wish (aloud) he'd just pay your credit card bills. He might even give you Yakapsul and Kisspirin, but only with your consent! Eventually, you'll be reminded of that verse from Florante and Laura: "O pagibig na makapangyarihan. Pag ikaw ay nasok sa puso ninuman. Hahamakin ang lahat masunod ka lamang."
You used to think that was the cheesiest, corniest, most baduy line you had ever heard. But now, it just makes you kilig to the pits – like melting ice cream under the scorching sun. All because of the pull-out-all-the stops charm of the Pinoy Casanova.
The LDR Story
Back then, it was a sad, sad tale. One that would trigger an overnight drinking/karaoke session with this repertoire:  Miss You Like Crazy, Miles Away, O Giliw Ko Miss na Miss Kita, Kung Tayo'y Magkakalayo…you get the picture.
The operative word is "karaoke." Well, who wouldn't be vulnerable to the worst case of lovesickness when in a complicated Long-Distance Relationship in the time of Zero Technology?  With no technology to close the distance, being in an LDR meant having an imaginary boyfriend/girlfriend.
Ouch, Love Hurts.
Sure, you had the telephone to make those instant albeit hurried long-distance calls (collect, please), but receiving the bill was always an almost near death experience. And to think, that was for only five minutes – minus the time you spent talking to the operator.
Snail mail, true to its name, took months to arrive. That is, if it wasn't buried in the postal office or pilfered by Mr. Postman looking for inserted cash.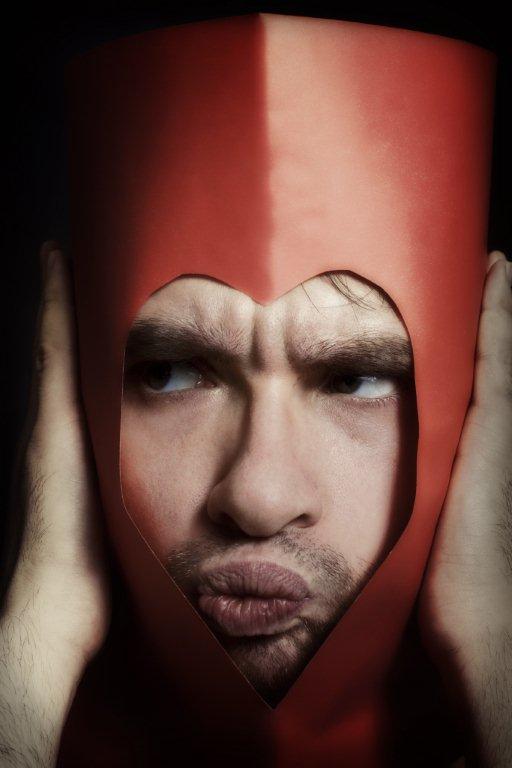 You had those voice messages taped on the good ol' cassette player—that museum artifact the CD and iPod-loving kids of today look at with wonder and amazement. Remember how lovers from opposite poles of the earth poured out their hearts (and tears) into the player for many sleepless nights, describing in full detail the anguish of living life without the other? How they listened to the tape over and over until the voice started getting scratchy and croaky or until the cassette player would eat up the tape?
Ah, and the video messages! Betamax wasn't yet reduced to a bloody street food. VHS was still cool. They were, in fact, used to play the video messages recorded via a videocam. So, you had audio+video – genius! Except you could send/receive it only when one of your colleagues went home for a vacation—and that was, when, once a year? By then, you'd have already grown a beard.
No wonder so many hearts were broken. Some even wandered. Hence, the 'Number 2.' (But we won't go there lest it ignites a World War III among our lovers. In such case, Illustrado shall not be held responsible.)
Instead, let's proceed to the LDR revolution, where everything happens in real time.
You miss your honey, send a text. You feel sexy, time for a steamy webcam chat! You need to know how she's doing, monitor her tweets. You suspect he's in touch with his ex(es), look into his FB. (Check his Friendster too. You can't be too sure.) You want the world to know how much you adore each other, blog away.
Today's LDR love stories are never too far from happy endings.