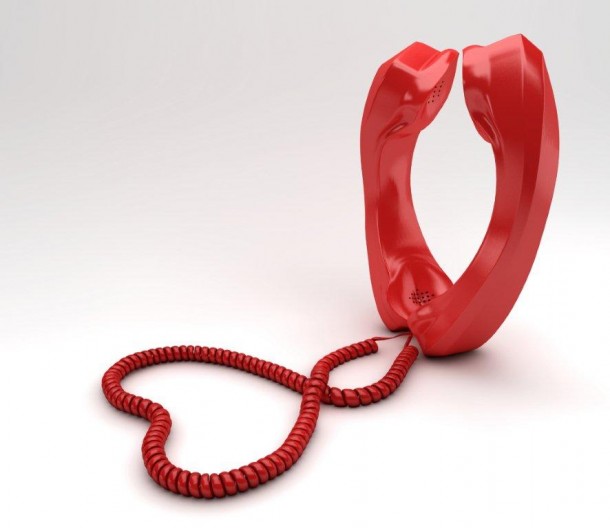 By Loraine Balita
"Ced was part of a band in high school. My friend, who was their bassist, introduced him to me. Then we became close friends," Angel Matunog giddily recalls. The high school sweethearts soon became a couple and were happily counting anniversaries. But it was not until their 9th year together that their love was put to the test.
Angel was offered a job as an analyst for a bank in Singapore.
While there was the fear of putting a strain on their relationship, the pull of greater opportunities abroad and the promise of making a better life for herself and her family, made the then 26-year old accept the offer. Now, after a year of being miles apart, they have managed to make the relationship work.
Millions of Filipinos are venturing outside of the country each year in search of the proverbial greener pastures. Angel is one among the millions of Filipinos who have left a loved one back home.
According to the Social Weather Station National Survey of 2004, over 52% of Filipino families have loved ones living and working abroad. This percentage includes the millions of couples who are now in what people call long distance relationships or LDRs.
Call Me When You Get There
On any given day, at the Ninoy Aquino International Airport, you will witness a scene straight out of a StarCinema movie.  It is a sea of goodbyes — those leaving give those left behind a final hug while whispering a promise that is both heartbreaking and filled with hope: "I'll come back for you." or "We'll be together again soon!"  
This was the exact same scene 27- year-old Vanj Reamico played out with her entrepreneur boyfriend, three years ago. (Vanj now 27, is still in Riyadh working as a nurse and her significant other Mike, 27,is still waiting in the Philippines. "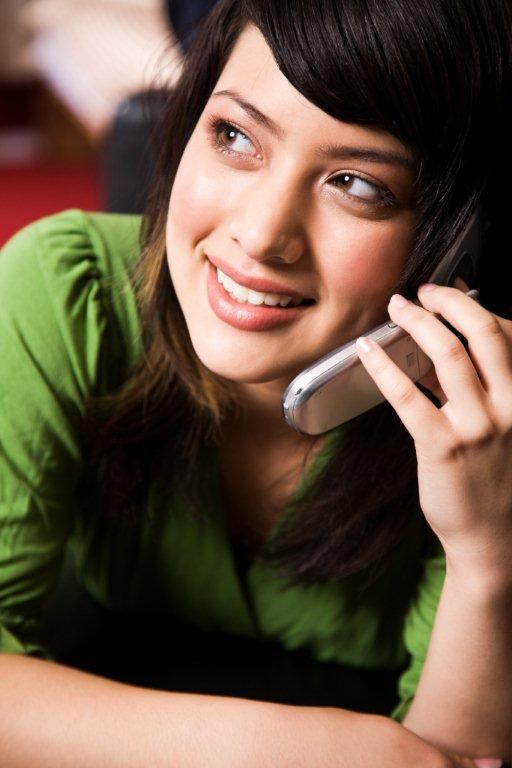 "We talk everyday," she says.  For years, they have kept in touch through chat.
Even with her busy schedule in the hospital, she manages to squeeze in a few minutes to call Mike during her vacant hours.
She admits that throughout the three years that they've been apart, the time difference is the biggest challenge they've had so far. She tells those new to LDRs to always tell their partners how much they love them and to "always make time for each other."
Take Aiza Victor's case, whose story seems right out of a Koreanovela.
Two years ago, Aiza, a 26-year old language Instructor was introduced to Yang, 30, a Korean engineer. The two soon fell in love and became inseparable. "He would patiently wait for me in my building's lobby everyday," she recalls. Things changed a year after when her boyfriend had to fly back to Seoul for work. "It was hard for me to let him go, but as soon as he made a promise to come back, it became easier for me," Aiza shares.
"The first three months were difficult," she says. Even while they went online to chat every night, getting used to not having her boyfriend around was hard. "Everywhere I looked, I saw traces of us being happy together,"she recalls.
She eventually discovered that the distance had actually benefitted their relationship. "We learned how to appreciate each other more and we value the few occasions that we are together," she declares. "Couples in LDR should use distance to make their bonds stronger," she says. "If the person is worthy, why not go for the happy ending?" she asks.
Aiza and the others are just a few of the Filipinos who, in the recent years, have become bolder and braver in subjecting their relationships to the test of distance thanks to technology.
Love Online
In a research done by Professor Almond Pilar Aguila, of the UP College of Mass Communication, titled "Living Long Distance Relationship Through Computer Mediated Communication (CMC)", CMC has helped Filipinos develop a greater acceptance of migration.
CMCs or communication done using the Internet and cellular phones have helped couples have a more optimistic view of overseas employment. Being sent abroad for work and leaving one behind does not mean the end of a relationship anymore. "Somehow, they felt that the sacrifices made in the name of financial security were no longer as overwhelming as they were before the existence of the Internet and cell phones," says Aguila
But technology has not just been used to maintain a long distance relationship. For some, it's through technology that they found it.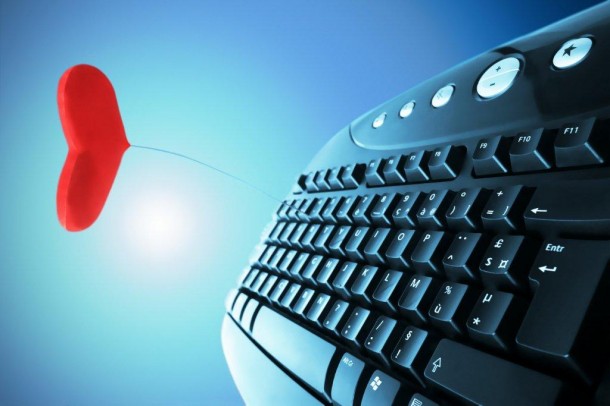 Kate Lariosa, 27, for instance, was working as a call center agent in Libis when she met a Filipino USAF engineer named Christopher through a social networking site. "We talked every hour!" she says. "We basically talked every day, we used everything from Yahoo Messenger, to emails, chat, phone calls, text messages," she narrates.
After two years, Chris, 29, flew to the Philippines and married his online sweetheart. It took them another year before Kate was able to follow her husband to the States.
One of the challenges of being in an LDR according to Kate is the financial aspect. "Let's admit it, those text messages, phone, and WIFI bills will add up and eat most of your monthly budget," she says.
The two have managed to overcome the challenges though and be together. Now, they're the proud parents of an adorable baby boy named Eros.
Although Aileen Obsiana-Srdic, 27, on the other hand would have to wait to have her own bundle of joy, she feels that she too has reached her happy ending with her husband Branko, 42, an Australian Operations Supervisor, who she met through social networking site, Tagged.com. Aileen, who worked as a System Specialist for Wyeth Phillipines before recently moving to Australia to be with her man, advises those in LDRs to "start with an end in mind." Couples should always think that having an LDR is just temporary and soon they will be together.
Although we've seen some LDRs that have worked and are still working for most, some stories don't end happily ever after. In a study by Dr. Gregory Guldner, author of 'Long Distance Relationships: The Complete Guide" he found that 70% of LDRs don't work especially for couples who fail to adapt to changes or set rules.
Distance Took Its Toll
Debbie Brillante, 23 is one of those whose LDR didn't stand the test of time and distance. She met Carlo,28,  during a surfing trip to La Union in 2006. They dated for a year before Debbie moved back to California. Things went smoothly at first. They would chat almost everyday.  But things changed when she got a job as a healthcare customer service representative and couldn't stay in front of the computer as often.
When Carlo, who was then managing his own business in the Philippines, went through an emotional time, he felt that Debbie wasn't there for him. The calls and emails just weren't enough and they eventually broke up in 2009.
While it is evident that LDRs work for most and not for some it has indeed changed the way all of us view relationships. LDRs have given new meaning to love going beyond borders.
Love is so powerful it could vanquish geographical borders and start, be nourished and sustained (or end) even from thousands of miles away.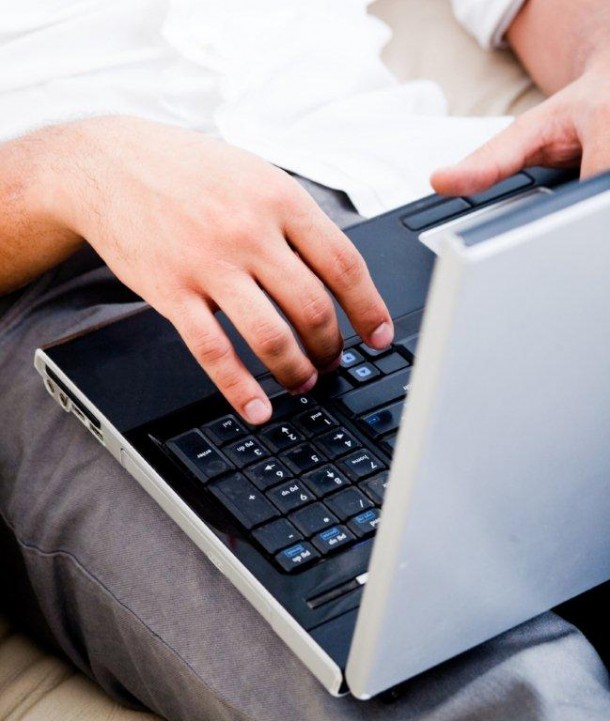 Telecommuting Marriage
She was a Filipina PhD student at the University of Bonn in Germany. He was a Bangladeshi visiting on a two-month academic fellowship.
She walked in late into a class that they were both in, and surprised him by having the temerity to sit in front and ask questions. He was immediately impressed.
That's how Anabelle Ragsag, a 34 –year old international organization professional, describes first meeting her husband Ahsan Ullah, 39, a professor of migration and refugee studies at an international university in Cairo. After they started dating, Ullah flew back to Hong Kong, where he was completing his own PhD.
The two managed to talk every day. Skype and Chikka, plus cheap phone rates between Germany and Hong Kong helped – along with some ingenuity.  "We timed our attendance to academic conferences and met in neighboring countries.  He also visited Germany a few times I was there," says Anabelle. "We were dating inter-continentally for three years before we decided to tie the knot. Now, we're running three years as a married couple," says Anabelle.
Previously, home to the two was Cairo, Egypt. But once again, Anabelle and Ullah find themselves apart.  Anabelle accepted a post with an international organization in Jakarta and Ullah continues to teach in Cairo.
"We both have high respect for each other's capacities and potentials.  We are cheerleaders and number one fan of each other.   Outside of romantic context, we have a sincere admiration of each others' craft. In this day and age, and in our experience of moving around the world, sometimes opportunities present themselves for this growth in different places.   But our overarching philosophy is to see each other's potential bloom, and for us, that is how we can love each other the most. So that explains why I am in Indonesia and he is in Egypt,"Anabelle explains.
Being in a LDR has made Anabelle realize something about the context of physical togetherness.
"There is a reason why we have many senses.  And even the word "seeing" has various qualitative and quantitative meanings.  Seeing eye-to-eye does not only mean seeing each other physically, but also of a meeting of the minds and hearts. In the case of LDR, it is very important that you and your partner are on the same page,  weaving the same dreams, reaching for the same goals, both realizing and willing to make certain sacrifices, and committed to share in the responsibilities." Anabelle concludes.
Loving the Distance
In a blog called "Loving the Distance", 29-year Inday I. Nagintay (rough translation: lady in waiting), is literally waiting for the love of her life. 
She is waiting for her boyfriend Dodong D. Cierto (rough translation: Man of the Desert), also 29, who has been working in the bastion of luxury in the middle east, Dubai UAE as a systems engineer for the last two years.
Like most OFs searching for greener pastures, Dodong's job offer was too good to decline. "In as much as I didn't want him to leave, I had no choice but to be happy for him and let him go to the hot desert sands of Dubai on March 9, 2008," says Inday.
She decided to put up the blog after she attended an internet marketing and professional blogging class in February of 2009. "We had to look into one's life path and decide on a project to pursue in class. I thought of our LDR and how other people must be going through the same thing. Like the nerdy student that I am, I did my research. Then I discovered that the Philippines was the top – as in number one – region with interest in the key words: long distance relationships," says Inday.
That was the light bulb moment. Inday set up "Loving the Distance."
"Loving the Distance is the story of my journey getting over the LDR trauma and how we survive on a day to day basis. Sometimes I even think it gets a tad bit boring because I'd like to write about how much I miss him every single day, so I share other LDR stuff. I blog about our struggles, our dreams, places and things to do together and more – that hopefully does help my readers," says Inday of the thousands of others who had shared an interest in the keywords "long distance relationships."
Now, together for a total of nine years and being in an LDR for the last two years, Inday has come up with five tips for those who have just started in their LDRs:
The distance will force both of you to COMMUNICATE. Take this wonderful opportunity to do so. Thank the Technology Gods that there are so many ways to do so: chat, email, VoIP, text, old fashioned snail mail, etc.
Accept that both of you have lives to LIVE, so don't be a hermit, revolving every minute of your life to "chasing after" him/her. Recognize that if you have the home court advantage, you have family and friends to spend time with as well.
Create a sacred TIME for each other. Especially when you've gotten the groove of each other's routine. We actually have not established together time, but chatting after work is kind of our quality time.
This one I practice even if we did not have oceans between us: revel in the BIGNESS OF THE SMALLEST OF GESTURES. For me, it really is the little expressions of love that help build and sustain a relationship.
The hardest aspect – one thing that I still struggle with every single day apart – is TRUST. It will take a lot of work because both parties need to establish a firm reason why one should trust the other. But in the end, this will be the one that will keep the two of you together.