#Blessed. That's what people back home are, since the best things in (a Pinoy's) life are just within their reach. (Forget the traffic, 2016 elections, and pabebes for five minutes. Don't ruin the good vibes.) And while many take this for granted, most of our filipinos abroad choose to suffer in silence, counting the days when they'll finally return to Pinas to indulge in these luxuries (luho) or counting cash until they can afford them at last—whichever comes first.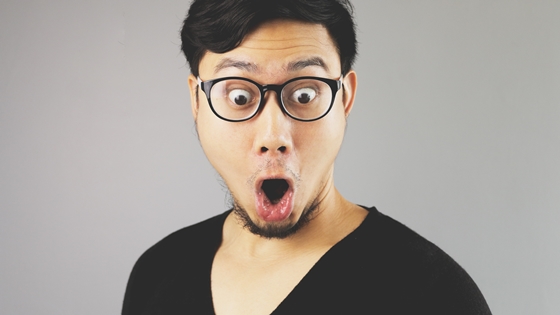 Haircut
Some Filipinos in the Middle East and Europe aren't trying to form a hippie boy band to rival One Direction. Far from going groovy, they simply want to save a thousand pesos monthly to put into the balikbayan box they'll send their clans by Christmas time. Their freak flag AKA long hair can wait 'til they get home and have a P50 haircut from the barangay's official barber. That already includes a free head and back massage, blow dry, and the latest showbiz/politics/neighborhood tsismis.
Home Service Spa
For several Pinays working outside the country, this alone is a grave sacrifice. Imagine missing the works—a one-hour massage + facial + manicure + pedicure + bonding with your trusty therapist right inside the comfort of your home for only P500—every month! Then you find out how much you'd have to pay if you avail of each service overseas. Now we know why our blood sisters are considered modern-day heroes. We salute you.
Household Help
They could be Yaya, Ate All-around, or Kuya Driver, who makes everything at home so much easier to handle for just P2,000 each. (There's even a discount when they're relatives.) The kids are well cared for. The house is in order. There's ready food at mealtimes. Everyone's clothes are clean and pressed. It's effortless to go places. The paradise exists, though, only in the Philippines. Living abroad means you have to be your own housekeeper to keep your wealth together.
Jollibee
This one deserves its own spot—it's not just Filipino food; it's a taste of life in Pinas. So, it awfully stirs memories of home that anyone easily gives in to Chicken Joy craving. Except that Jollibee in several parts of the world isn't as omnipresent as 7-11. And if there's one, the only and nearest store could be an airplane and a lot of bucks away. The saddest part? It might even taste like McDonald's. Adieu, langhap-sarap.
Pinoy Food
A meal of rice with adobo, sisig, lechon, or any lutong-bahay dish with unlimited nilaga soup can be had at a carinderia in 'Pinas for as low as P50. Isaw, betamax, helmet, adidas, and balut can be happily enjoyed without prejudice. It's a different story, of course, for those who are miles away. Rice becomes mashed potatoes, fries, or pasta while ulam is a choice of burger, steak, or fried chicken. And life gets boring.
Pinoy Movies
Any true-blooded Filipino watches their favorite love team's films on the first showing day. That's what loyal KathNiel, JaDine, and LizQuen (and soon AlDub) fans painfully endure when they leave the country to work or live elsewhere. They miss out on all the feels seeing the couple do pakilig moves on the big screen, which only fellow devotees would stand understand. Their lone resort is an online shaky video with a shrieking audience, a few heads blocking half of the screen.
Holidays
That's nearly 20 holidays a year in the Philippines, particularly when Christmas and New Year don't fall on a weekend. Ouch. It doesn't even include possible school or work cancellation come the rainy season. Sob, life is unfair. Because it's more work and less play in other countries, tsk. And all our kababayans can do is to check their Facebook notification to know what their family and friends have been up to during the long weekends. #inggits
Christmas
There are two options: (a) Fly home with your luggage bursting with presents for everyone and your wallet ready for the balikbayan's mandatory libre challenge amid the kantyawan. (b) Be an absentee Santa Claus and let your gigantic balikbayan box do the traditional gift-giving while you spend the merriest season alone wondering what's for Noche Buena. We hear you: Pasko the Filipino way is expensive. But the experience is priceless, too. Just charge it to Christmas cheer.
Space
That "I need space" cliché can't get any truer than when you have to share space with a dozen people from all walks of life, from different countries across the globe (some you can't even pinpoint which planet they come from). Because accommodation is costly abroad, partition partnered with a huge dose of patience is the solution! Thin plywood and curtains for a room, housemates' thunderous snores and annoying quirks—how you survive these every single day is a feat, kababayans.
Love
A long distance relationship (LDR) takes so much time and effort to make it work that not everyone can afford it—only those who are willing to invest. It's not according to Papa Jack; it's the gospel (bitter) truth that anyone who wants to go on LDR should learn by heart. If posting daily "I <3 U" and lovey-dovey memes on each other's FB wall could help you, then do it even if all of that cheesiness is unforgivably cringe-worthy. We support #mayforever.
______________________________________________
ABY YAP
What makes the Pinoy tick? Aby Yap's long-running column "Onli in Da Pilipins" often answers that question. She talks about the familiar Pinoy life, turning it into something fun and extraordinary. With a talent for finding every Juan's funny bone, Aby's wit and obvious affection makes the Filipino a whole lot more lovable.
Save
Save
Save