By Rav de Castro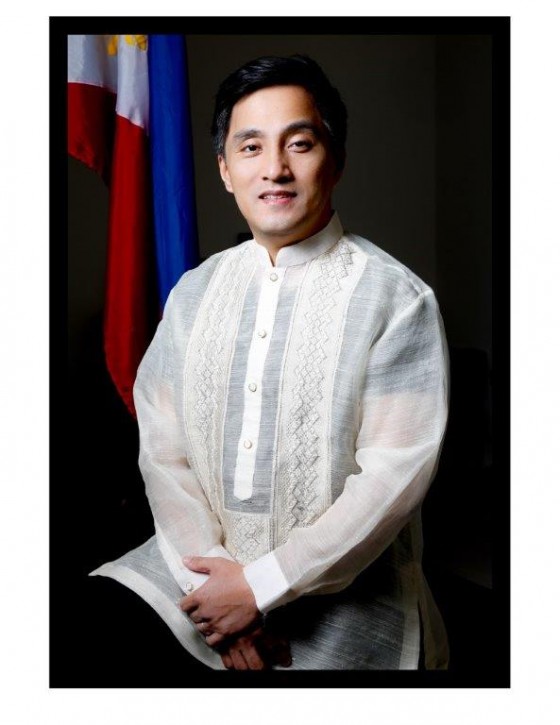 Hon. Paul Raymund Cortes, the Consul General of the Philippines in the United Arab Emirates, did not dream of working in the Foreign Service. In fact, as a graduate of Computer Science from the prestigious Ateneo de Manila University, he thought he would be working in the IT industry. It was not until he met some Foreign Service officers during an event in the early 90's at the Department of Foreign Affairs that he considered living his life around the world serving his country.
Two decades later, having earned a Master's Degree in Public Management from the University of the Philippines, taking the Foreign Service Officers' and the Career Ministers' Examinations and postings that have taken him and his family to live in Europe and in the USA, Consul General Cortes has become accustomed to a life of travel, wherever his job takes him.
He shares, "Life in the foreign service has opened my perspectives to a much wider scale. It has complemented my Jesuit foundation and made me a much more compassionate and humane soul. The DFA has been very good to me and my family. It has provided us opportunities we never would have come across if not for that brief moment at the DFA 21 years ago."
Currently the highest ranking Philippine official responsible for Dubai and the Northern Emirates, Con Gen Cortes meets his new adventure in the Middle East with much aplomb, despite the emirates' reputation as a challenging post owing to the size of the Filipino community here and the work that it entails.  As Head of Post, he shares that his main priorities include – his work for the Filipino community, the effective management of the sizeable consulate personnel, and together with his family, being able to understand Islamic culture.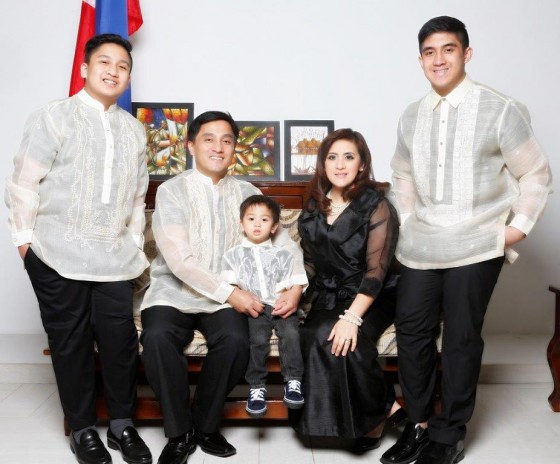 Fortunate to have a supportive family able to see the positives in a life of travel beyond the grueling process of packing and unpacking, Con Gen Cortes and his wife, Yasmin, implanted in their kids that moving from one country to another is not necessarily a process of uprooting; instead, it is a rare opportunity that shapes a human being — the exposure to many different cultures, languages, mindsets and perspectives.  The couple is very grateful that they were able to guide their sons to view moving in an optimistic light.  Thankfully, their sons are open—even eager—to reboot their lives in yet another new country.
His new home away from home
Moving to Dubai early this year, Con. Gen. Cortes has learned to love the city, and says, "Dubai is such a gem. Being here validates everything one has read about the city – the wealth, the glam, the lifestyle, the diversity, the rich international flavor of the place, the people, the opulence, the pomp, and of course, the heat!!"
What he and his family love most about Dubai though, other than its thriving atmosphere is the incredible spirit of community among Filipinos that makes it easy for them to feel like Dubai is really home.  Con Gen Cortes enthuses,
"I have always been a social animal. I thrive on people gatherings and enjoy every bit of meeting and exchanging views with everyone. I have made it a point to be a very active player in community affairs in my previous postings and intend to be so in Dubai. I would like to be engaged with community affairs and be a part of the Filipinos' lives in the UAE."
Con. Gen. Cortes is proud of his heritage, and for him, being a Filipino abroad means being hardworking, adaptable, and flexible to take on any challenge. He takes pride in the work ethic and in the efficiency of Filipinos, and thinks that our sense of commitment to our professions is legendary. He also admires our sense of optimism that allows us to smile through the hard times, and more often than not, sing our hearts out no matter what problems there are.
He himself loves to sing. Like most, if not all, of Filipinos, he considers singing as his greatest passion. He shares,
"I have always been on stage singing for whoever and whatever occasion. Some have told me that as Consul General I should limit my singing but if this is what defines me as a person, then I take all I am as a person as factors that I must capitalize on to play the role of Consul General to the fullest. I cannot pretend to be someone else and expect to lead the Consulate and serve the Pinoy Community here effectively."
Beyond being a Consul General and his passion for belting out tunes, his role as head of the family is of utmost importance.  He says,
"I have always made it clear in my mind that I am first and foremost a husband and father to our 3 boys. This is my way of keeping myself grounded and preventing myself from floating to the cloud traps of authority and power." 
He also adds, "The title Consul General comes with utmost obligation as our community look to our office as the prime resolver of issues, the limitless source of hope, and the repository of answers to all their concerns, legal, consular, moral, and even financial. I am not dismissing this as an outright misperception but because I am the highest ranking government official in Dubai and the Northern Emirates, I take the role of everyone's last resort seriously."
Seeing the many faces of the world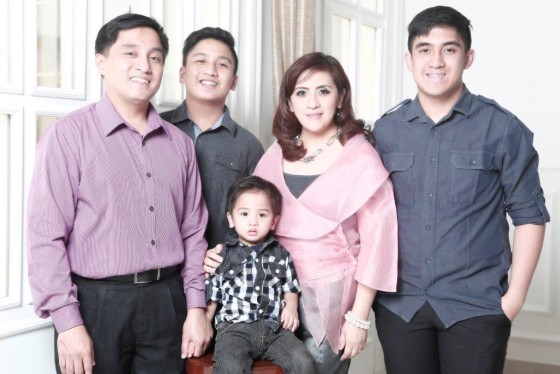 Con. Gen. Cortes has seen the many faces of the world, and through his profession, he has learned some valuable lessons.
"We've seen the world and lived the lives of other people. It has made us realize that way beyond the political, economic, and geographical boundaries, we are simply all the same."
He believes therefore, that as human beings, what's important for us is to belong in a community that helps each of its members to grow and thrive, and be given support and guidance.
As the head of the Philippine Consulate in Dubai, he encourages everyone to extend their hands to lend him support so that he may perform his duties in the best way that he could.
"To my fellow Filipinos, I look forward to meeting many of you as I undertake my role as your Consul General here. I know there is much expectation and I extend my hand to everyone who wishes to lend their expertise, their thoughts, their opinions, and views, on how we could make our community here as vibrant and productive not only for the UAE community but also for our motherland."
He humbly acknowledges that the Consulate does not know the answers to all of our questions, and that it may not have a ready solution to all of our problems. With that, he warmly invites everyone to be a part of the Consulate. He believes that everyone has a stake in the Consulate, and more importantly, our strength lies in our numbers.