Most Influential Filipinos in the Gulf: Ambassador Grace Relucio-Princesa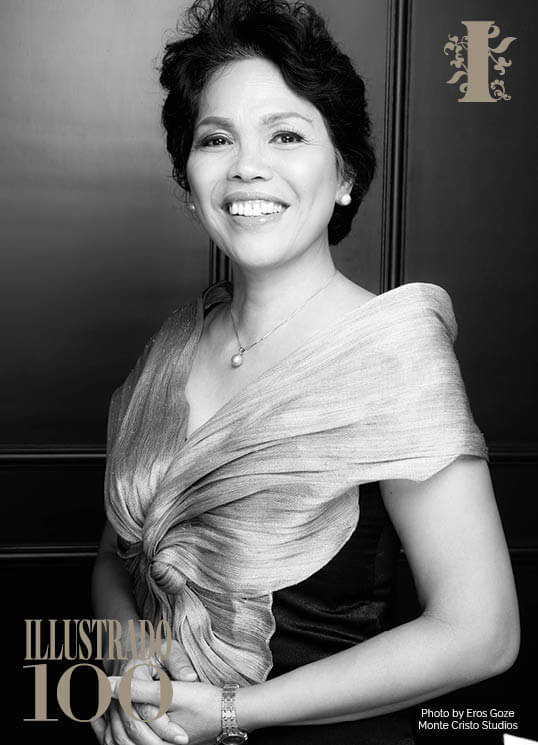 She would refer to herself as the 'Nanay' of the Filipino community in the UAE, most importantly a servant leader – an Ambassador for God and country.  She would coax audiences to sing-a-long with her 'Ako Ay Pilipino' and 'Sino Ako' every chance she would get at community gatherings.  In her six year tour of duty here in the UAE, she has always tried to hammer the six F's that Filipinos bring with them anywhere they are in the world, how Filipinos are like the abaca (strong, resilient and exceptional), and how we should always be 'Taas Noo, Filipino' and PinoyWise – lessons that have been imprinted on our heads through her many repetitions.
For all her surprisingly unorthodox ways, and over and above whatever she has accomplished in the emirates to advance the welfare of Filipinos, the Ambassador who gives warm hugs and who sheds tears when she shares her own experiences at women's empowerment meetings may have taught us some valuable lessons that go beyond typical diplomatic duty.
Outgoing Ambassador Grace Relucio-Princesa the first female Philippine Ambassador to the UAE, Head of Post since 2010 shares, "My dream before I came to the emirates is a spiritual one – to glorify God by helping Filipinos to realize their natural human and cultural wealth."  She continues, "How did we make a difference? Through reaching out and establishing relationships of hope and love. Making connections through relationships and communicating the issues.  'Washing the feet of the poor' – teaching financial literacy through the PinoyWise campaign – for which we are the only model, the biggest champion of this project in the whole world. We are now also proudly one of the Top 5 countries for Overseas Absentee Voting registrations.  These are all part of the bayanihan way."
Among the work she has done in the UAE, one achievement the Ambassador is fiercely proud of is being able to 'rekindle the bayanihan spirit' within the community, "Collective heroism for a common cause is important for us.  It is an essential part of good governance."
Looking back at her UAE-stint she reflects, "A model of servant leadership touches the hearts and souls of the Filipinos. Love and friendship works.  Love begets love. It works.  And if it works in our community, perhaps it can also work in an even bigger scale."
Indeed, the Ambassador who has felt more like a mother and teacher to our community of kababayans has always been onto something special.  The 'Nanay' of the Filipinos in the UAE will certainly be missed.