Most Influential Filipinos in the Gulf – AN HOMAGE TO THE BEST OF THE BEST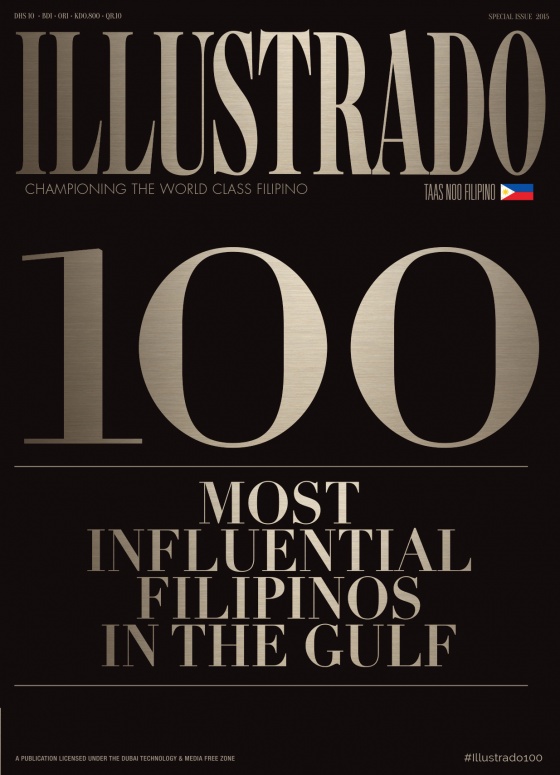 Illustrado salutes the Filipino trailblazers, tastemakers and thought leaders of the Gulf
For over four decades, the Filipino has made his presence felt in the Gulf Region.  Early on as contract workers – petroleum industry employees, nurses and hospital personnel, service crew and hoteliers, retails staff, as well as domestic helpers.  Humble cogs that have worked to help propel the great machinery of change and prosperity in the region.
But as the Gulf has grown, not only in economic and socio-cultural importance, but also global significance, so too has the contribution and stature of the Filipino.
Now, over two million expatriates from our fair archipelago, are spread out across the region – from the mountains of Abha to the boulevards of Al Khobar in Saudi Arabia; from Doha, Qatar's Sports City to the financial
district of Manama, Bahrain; from the petrochemical companies of Kuwait, to the hospitals and universities of Oman; and from Dubai's glittering skyscrapers, its glamorous malls, and creative think-tanks at the Dubai Media City and D3, to the cultural centers, investment houses
and the spectacular Yas Island of Abu Dhabi in the UAE.
They are gaining ground in various fields – oil and gas, manufacturing and other industrial endeavors, architecture, construction, interior design, fashion, advertising and media, retail and other consumer industries, among others, stamping their own palpable presence.  And this presence has gone beyond the workplace, spilling over to occupy an integral part in the region's rich mosaic of multi-cultures.
The Filipino has become an essentials co-contributor to this exciting melting pot that is the Gulf – participating in its color, diversity, eclecticism, as well as its ambitious drive for success.
Illustrado's landmark 100th issue pays homage to the many men, women and groups who have not only made us proud as Filipinos, but who have also made an indelible mark in the region.
These are the men and women who are pioneers, who have broken through glass ceilings, excelled in their fields opening doors of opportunities for our compatriots and have also risen to privileged positions of influence in their various niches.  They are also the ones who have exceptionally contributed to our community, changing the lives of others for the better.  These are the Most Influential Filipinos in the Gulf.
With this issue, we also thank all those who have helped and supported us through the years, giving us the privilege to be active contributor towards empowerment in our community.
To Team Illustrado and our family of contributors – writers, photographers, fashion crew members, bloggers, to Eros Goze for his amazing portraits featured in this issue, and to outgoing Ambassador Grace Relucio-Princesa who has always reminded us about the importance of chronicling the impact of our compatriots here in this country –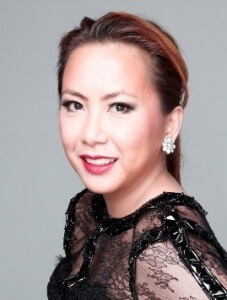 Maraming salamat po.
Always and ever – Taas Noo, Filipino!
Lalaine Chu-Benitez
Editor-in-Chief & Publisher, Illustrado Magazine