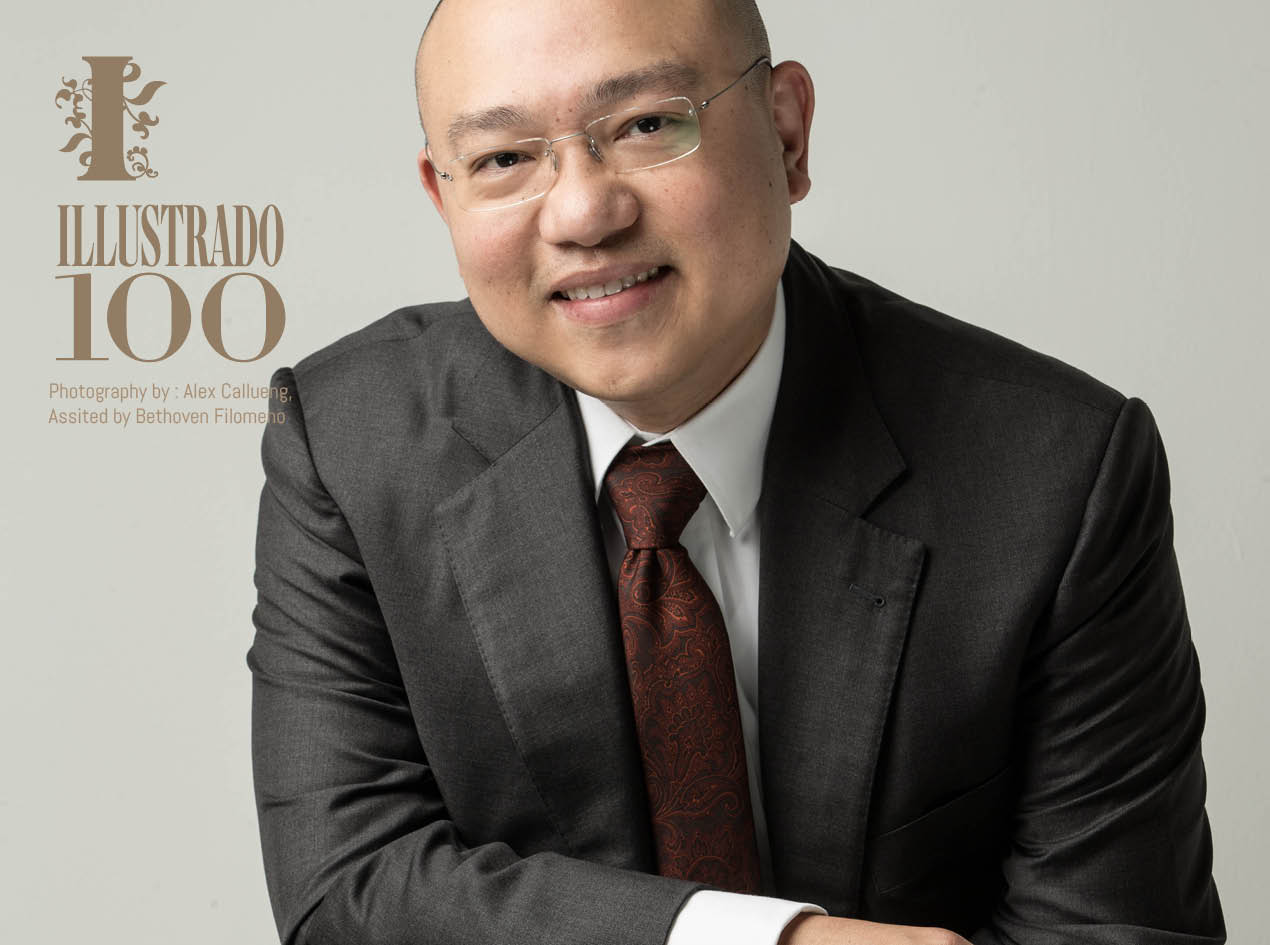 NICK NADAL
Advisor at the Executive Council, Government of Dubai
Photo by Alex Callueng; Photography Assistant – Bethoven Filomeno
Most often in modern society, those who deserve recognition are the ones who desire it the least. Such is the case with the elusive Nick Nadal – a corporate governance and policy-making powerhouse who, in his capacity as Advisor at the Executive Council of the Government of Dubai, is quite possibly the most influential Filipino in the UAE outside of public office.
Nick's work is so important, most of it is unprintable – which is no skin off of his nose, as he is always very hesitant to participate in any conversation about his immense achievements in the region. That's just how Nick rolls: he gets the job done, and then he lets the results speak for themselves. And what amazing things this man has been ticking off his to-do list. Case in point: he is part of the core team that helped develop, articulate, cascade, and implement arguably one of the UAE's more consequential government plans, particularly in the area of government services improvement and innovation, urban governance, and affordable housing. Through a corporate governance institute that he helped set up in the UAE a decade ago, he spearheaded the enhancements of a number of initiatives related to advocating for greater gender diversity in the workplace, thereby helping put more women in positions of top management decision-making and innovation-enabling.
But perhaps what's really impressive about Nick is how he manages to remain resolutely grounded and centered despite his sky-high list of accomplishments and frenetic whirlwind of responsibilities. In lieu of his many triumphs in the corporate and government sector, he would much rather talk about the fancy raclette that he whips out during dinner parties at home, or how he – above and beyond being one of the most influential Filipinos in the Gulf – is first and foremost a loving son, a loyal friend, and a dutiful husband.
ACKNOWLEDGEMENTS:
Special thanks to Illustrado 100 Most Influential Filipinos in the Gulf 2016 sponsors – Giordano, Nikon, Liali Jewellery, Lulu, Mitsubishi and Western Union.
…………………
Related Article:
Most Influential Filipinos in the Gulf: Kenneth Surath – Tastemaker
Most Influential Filipinos in the Gulf: Bong Guerrero – Trailblazer
Most Influential Filipinos in the Gulf: Izhcka Zeta –Tastemaker