An Intimate Look Behind Illustrado 100 Most Influential Filipinos of the Gulf
By Rex Venard Bacarra
The buzz from my phone jarred me awake. My heart skipped. The guessing game has begun.
The first time my heart pranced, it was in November. Eyes barely opened, I stretched my arm and lazily frisked my bed several times and felt, finally, the familiar cold and hard metal of modern-day enslavement. The text read-
"We are pleased to inform you that you are part of this year's selection of Illustrado's 100 Most Influential Filipinos in the Gulf."  I froze. I shook my head. Now fully awake and with eyes unusually larger this time, I reread it.
It was November of 2016.
In Dubai, November heralds the most hospitable weather of the year – people are merrier, rain is a cause for celebration, and festivities galore. For Filipinos who matter, and those who think they matter, November is a foreshadowing of an event in December that rattles the Gulf's who's who. While the weather is welcoming, what is about to come is not for the pretenders and the insincere. Around this time, the Filipino community in Dubai could hear the thunderstorm of agitation long before the rare, first raindrop of winter falls.
Pardon my French, literally and figuratively, but it is Illustrado's storm-brewing and highly-coveted '100 Philippins les plus influents du golfe.'
Illustrado's 100 Most Influential Filipinos in the Gulf is serious business. It is the only Filipino lifestyle magazine that earned the respect of leaders and trailblazers across all fields: fashion, education, hospitality, construction, trade, media, finance, scientific and technical, healthcare, arts, and recreation. Everybody wants to be in. Nobody wants to be out. It brings out the worst among the hypocrites. It inspires greatness among the genuine.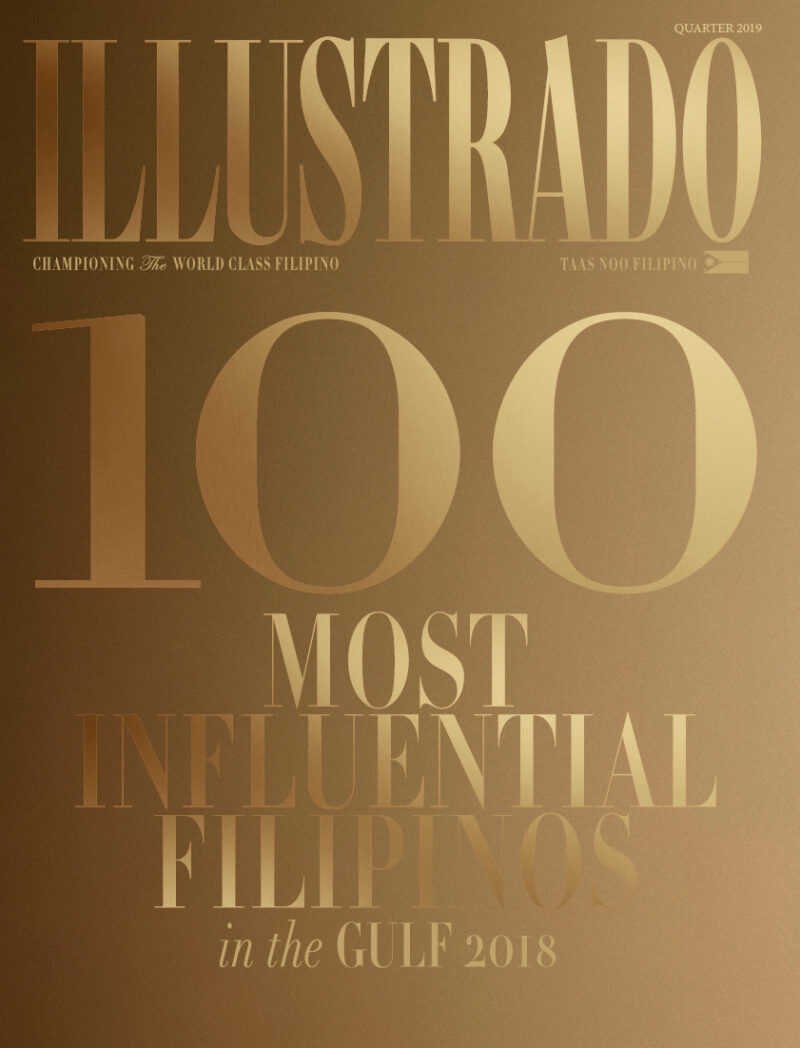 Illustrado 100 galvanized itself into the consciousness, and the hearts of the Filipinos and this kind of respect is never accidental. Its undue influence mirrors the vision and character of the husband and wife team behind the authoritative magazine. The team, in the wisdom of their selection, has figured out the Excalibur of meaningful choice: that a person's character is better seen in deed than heard in word. As it is, time will begin to show the cracks of those who are merely acting out. Or that Teflon looks will start to wear out. Consistency in character, after all, is that manna from heaven disliked even by the hungriest of sycophants.
The message in 2016 was simply signed, "Lalaine."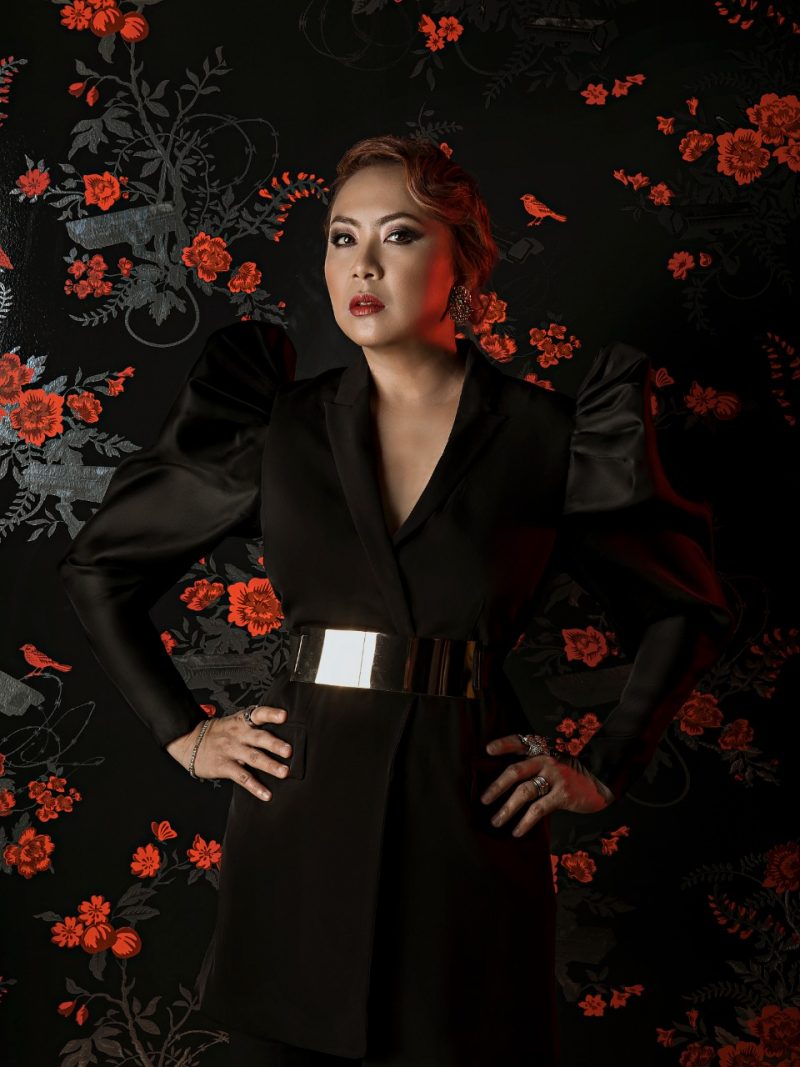 I finally saw the face behind the signature during the photoshoot. Tall, fair, beautiful, prominent eyes that more often welcome and intermittently assess, hair that reveals a lifestyle with every strand in place, and an aura of superior intelligence wizened by years of complex human interaction. "Intimidating. Uppity." I thought. That thought flew within seconds the moment she hugged me when she saw me as if to teach me a lesson that impressions are just that- impressions. In the age of social media, impression has become a tool for the untruth. Both for those who are looking and those that are being looked at. The former because what he often sees is filtered, and the latter because what she wants to show is a version she feels she lacks. Mine was neither. Lalaine wasn't filtered. I didn't feel the lack. Rather, it was a lesson on humility and misjudgment on my part.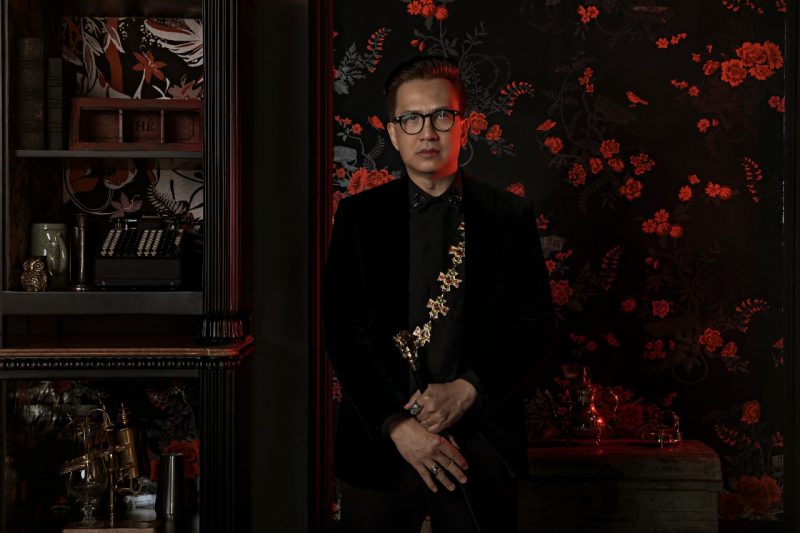 She was giving me instructions when my eyes darted to the bespectacled, lean-framed man guiding the photographer. There was something light and delicate about the way he unconsciously caressed his hair that I couldn't quite grasp. His walk was sprint-like. Lilting, to an extent. Sensing my distraction, she introduced me to him, "Mon, my husband." "Opposites," I noted mentally. He was soft-spoken; almost shy-like. Lalaine was extroverted; unquestionably socially confident. Their difference couldn't be more apparent when he hugged me. It was as if I wanted to be hugged by Lalaine, but I wanted to hug Mon. You get that feeling that Lalaine will protect you, but you want to protect Mon.
But they weren't opposites. His gentle demeanor belied his disciplined creativity and perfectionism that I saw in Lalaine. When my turn came, he was exacting. Side view. Eyeglasses in between the ring finger and the middle finger. The thumb slightly touching the chin. Not touch. Peck. The index finger on the upper lip. Brows knitting a bit. Eyes looking at the horizon with determination. One, two, three takes. Done.
The result was the best profile I ever had the privilege of being taken.
People don't just talk. They gossip. It has long been a mystery, mythic even, what criteria they follow in the selection. I asked them the same. When they first selected me in 2016, I had neither the awards nor the tangible recognition, just the video clip they saw of the graduating multicultural students giving me a standing ovation when my name was mentioned by the magna cum laude during his rousing valedictory speech.

"It is not just about the awards and recognition that more often can be bought. It is the impact that one has on the community, and the humility in bearing the intoxicating madness brought about by privileges that go hand in hand with fame." Or words to that effect as Lalaine waxed lyrical. "We have seen people who were transformed into monsters by fame. People corrupted by illusions of grandeur. They may be included in this year's 100 Most Influential, but you will not see them again in the next." Mon chimed.
Awards. Influence. Humility. Like Plato's celebrated tripartite soul of what makes a great society – Appetite, Courage, and Wisdom – the criteria for 100 Most Influential are tripartite beacons inextricably woven. One can have a multitude of awards, but without humility, it regresses into decoration. Functional, but bereft of meaning. One can be noisy in the social media about the number of their awards and accolades but is actually an empty tinfoil can. An empty vessel,  scorned Plato, that always makes the loudest sound, for they that have the least wit are the greatest babblers. One can be humble, but false humility is also a phenomenon often mistaken as genuine, and when humility is exercised falsely, it becomes hypocritical, more often a call for greater attention and excellence is unable to advance because honesty is clouded by humble-bragging. To be able to abstract truth from falsity, and balance this complexity, require knowing when to draw the sword, or be prudent when necessary without hesitation. This, in itself, is art.
It is an art that Mon and Lalaine have mastered.
Truth is, they knew that you don't really learn from awards and successes sans humility. You learn from the pains of your wounds and the scars of insufficiencies.
I saw them quite a few times. Deeper than the last. The more I get to know them amid radiant laughter and sips of wine, the better I learn about their vision for Filipinos. They wanted to elevate Filipino pride. "Taas noo" voices the Illustrado spirit. They have had enough of the Filipino stereotype as laborers and maids. Building the collective image has become the lifeblood of their visionary partnership, and it grandly translates into the quality of their work: the Illustrado Magazine exudes so much class, quality is exceedingly tasteful, and the content isn't just well-written, but intermittently profound and mirthful, never banal, sometimes haughty, but always sublime. The topics embody their vision, showcasing the best of Filipinos in a medium that is elegantly world class. It seems to me, the better I get to know Mon and Lalaine, that Illustrado is not just about celebrating Filipino excellence. It is about having a voice in the vibrant utterances of the world's best by showing who we are in our magnificence. Not inferior, but the best. Not only the ones who innovate but the ones who disrupt. Not just the followers, but the leaders.
Come to think of it, they – the vision, the magazine, they – are like pearls in a sinewy string. Each echoes the virtuous preeminence of the others. Equally.
I find quality in all their endeavors. I once witnessed Lalaine hosting a panel discussion composed of business experts of different nationalities at the Palazzo Versace this year. To say it was a spectacular feat is by no means an exaggeration. Notwithstanding her trademark eloquence and wit, she knew every panel member's name by heart, their professions, and their achievements. Whereby all the hosts I witnessed in the past would depend on cue cards to remind them, she had none. She carried the exchanges with refinement. I shook my head realizing how elegant it went. Many in the table where I was seated were awed. At that moment, I sensed a collective pride of the right kind.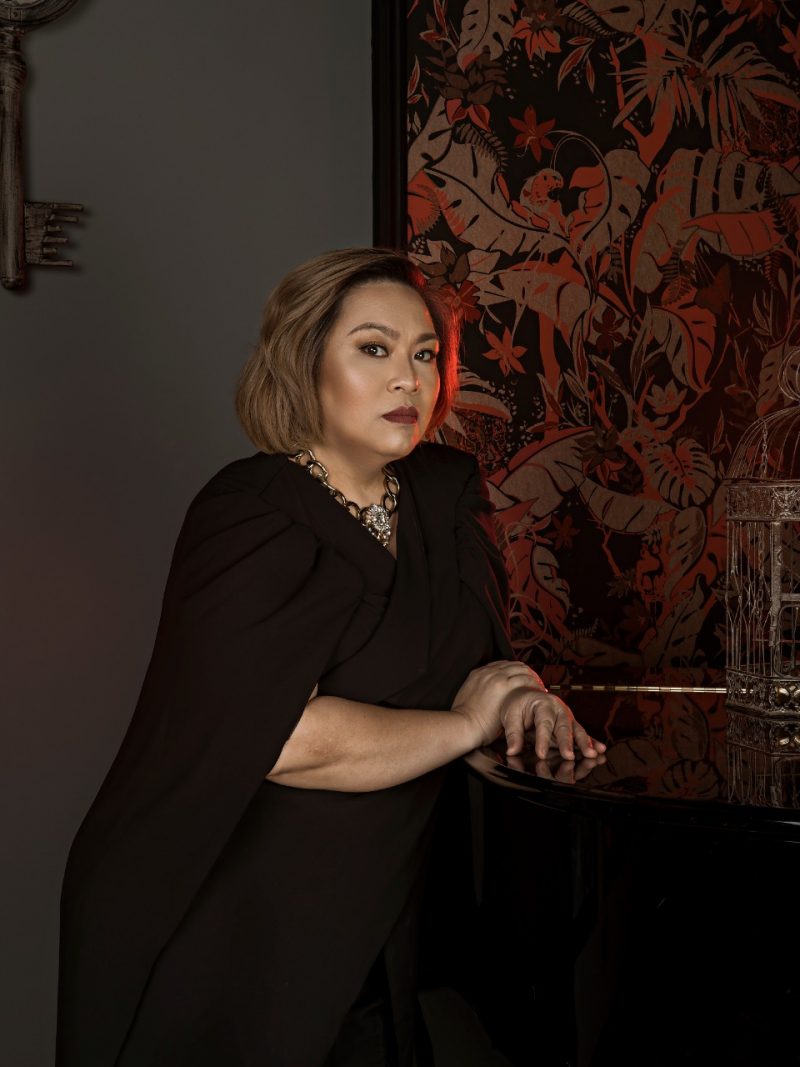 This preponderance for quality extends to the few they personally handpicked to be part of Illustrado's core team. "Dr. Rex, Rony of Illustrado here. Here is the schedule…" The first text message I received from the imposing yet impossibly lovable Rony Aquino, the member of the Illustrado team that I have seen and known the longest. Her exceptional management skill earned her the lovable monicker 'Kapitana,' perhaps because she talks and acts like one. I find her humble, preferring to work in the background with an eye for order. Many times in parties and events organized by Illustrado that I got the privilege of being invited, she would eat last, she would follow up on people, and she would go around quietly making sure that the guests get to be attended to.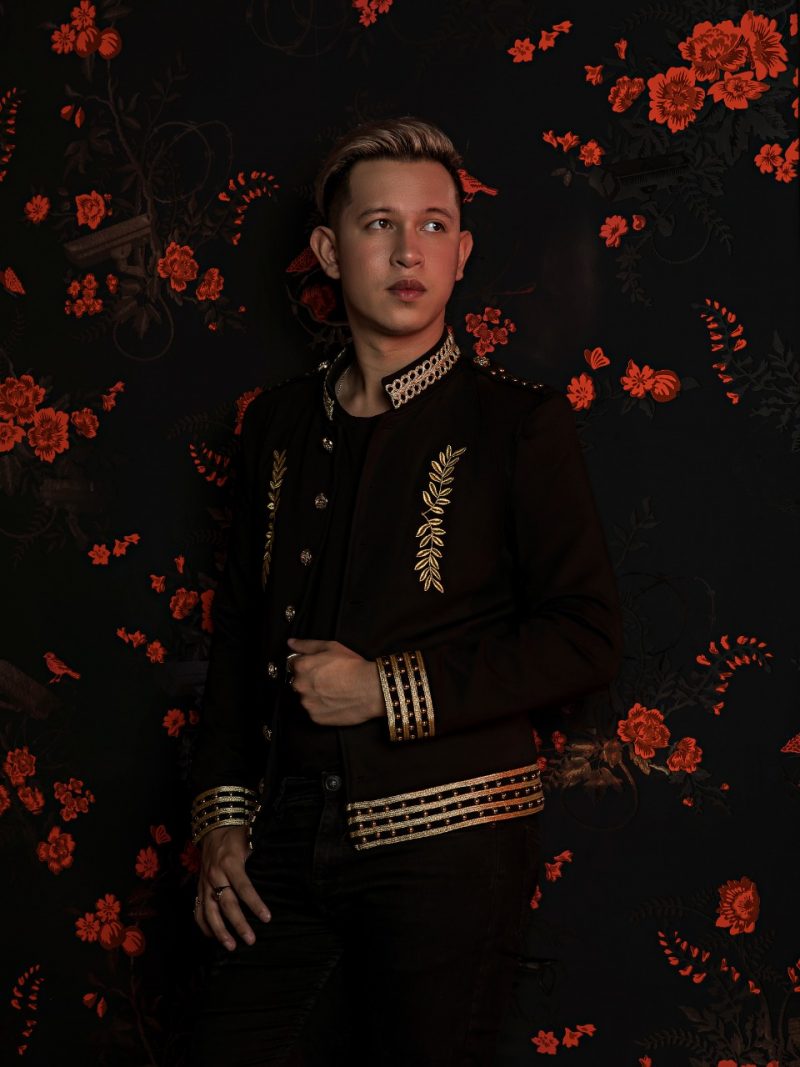 Then there's Alwee, fashionably understated with a voice that is of a butterfly's flight: dainty and light. He has a kind and gentle demeanor, but I reckon he is more Ally McBeal than Therese of Lisieux underneath. That is, one who savors in vivid wishful thinking especially in situations where he wants to control but can't, and what he thinks can often be amusingly bloodthirsty. Relaxed in his ways, but quietly ambitious and capable of making things manifest, he also has the uncanny ability to bring people together much like the Pied Piper of Hamelin, even at such a young age.  An interesting persona, that's for sure; he probably changes his hair color more than Dubai changes its seasons. What attracts me to him, though, is his sense of high art. Exquisite. Discerning. Consistently tasteful.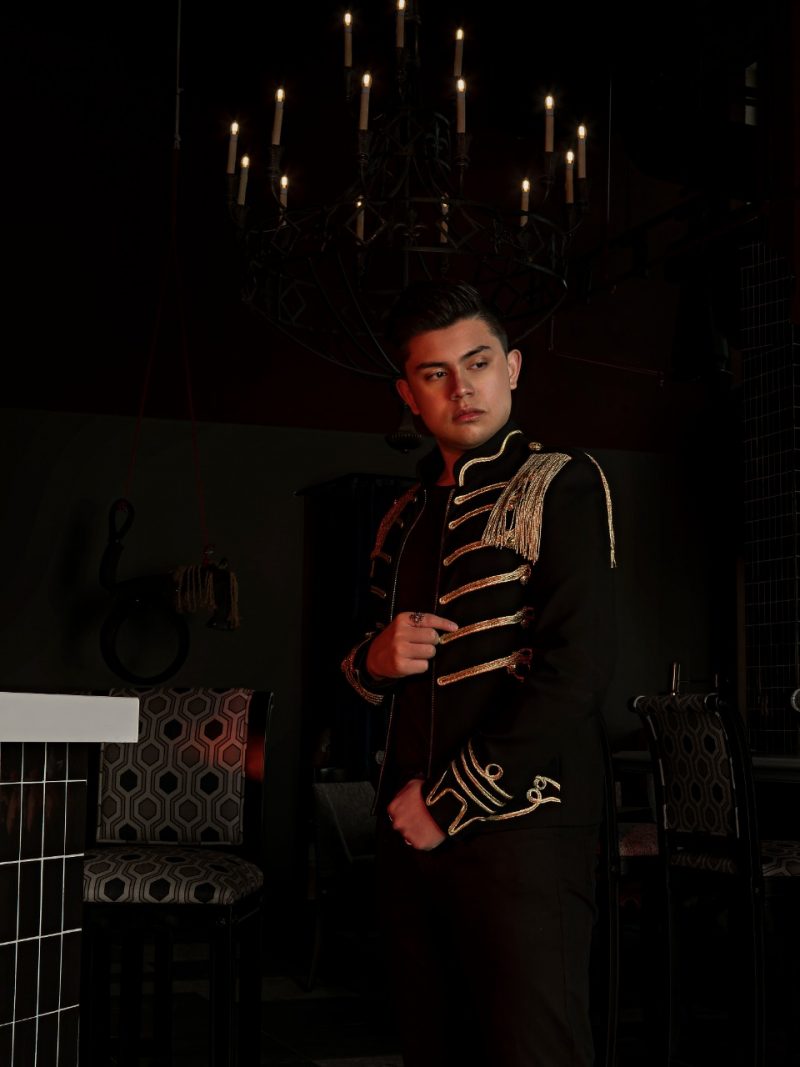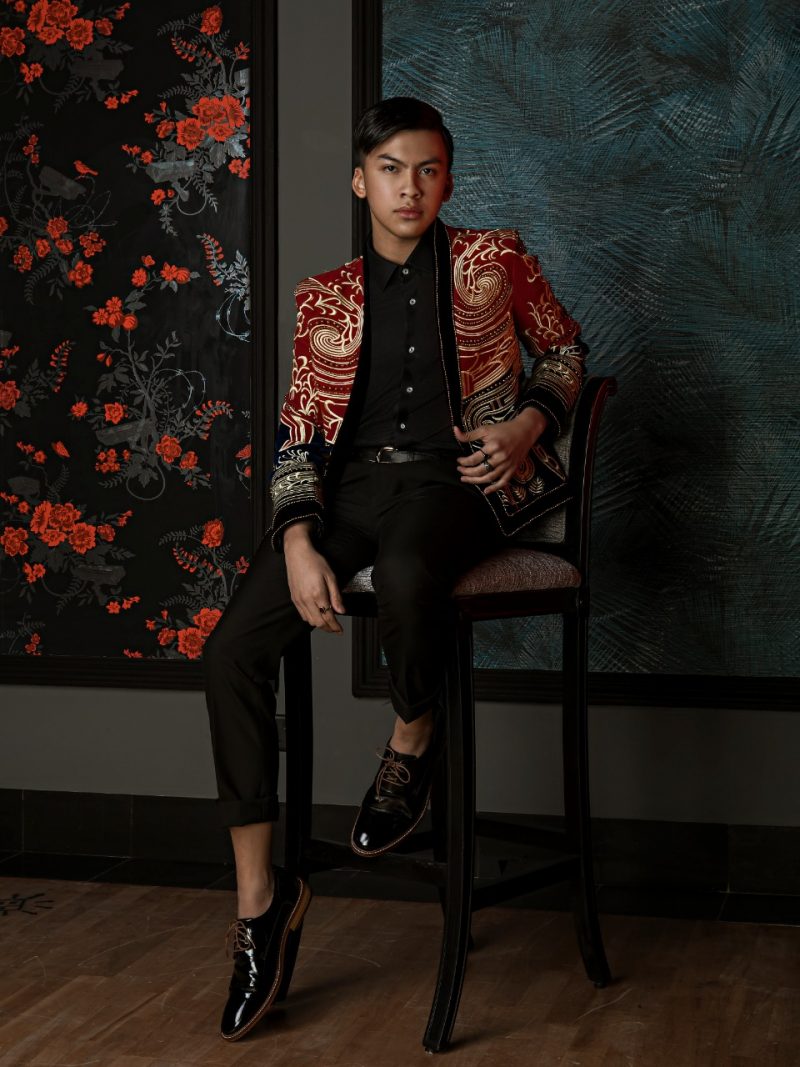 The young blood completes the team, the equally good-looking Paolo and Antonino. A tree is known by its fruits, we've heard. The reverse is also true – the fruits are known by their tree. Both boys are brilliant and creative, strikingly mirroring their parents in brilliance and creativity. I have seen both during photoshoots, engaged brief conversations with them, and their loquaciousness and confidence were admirable. I saw Antonino's TEDx talk and read Paolo's articles, and I could just imagine how proud their parents were. Always are. More than their brilliance, it's their character that impresses me most. To have grown away from the Philippines, I expected them to be unaware of the nuances of values commonly practiced in our motherland, but they retained that respectful attitude, implying that, they, in spite of distance and gap in cultural rootedness, understood the full importance of being Filipino.
Each in the team is contrastive. Volatile even, just as many exploratory minds are. I suspect that the members are chosen based on peculiarities in the name of creativity. A team with exceptionally talented and creative, often emotional, people can easily break down, but it is to their credit that they have broken through instead.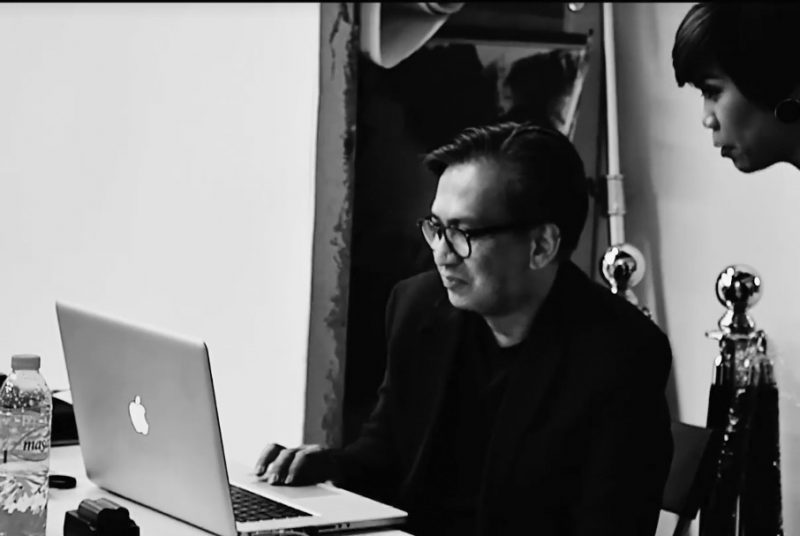 Perhaps because they are sincere; unadulterated by power. When you have a platform respected by accomplished and influential individuals and organizations, it is easy to be overwhelmed by and intoxicated with, the corresponding privileges. Not them. When they launched GVER – Your Friendly Marketplace for Sharing, a platform that allows people to post goods and services to be given for free for people who may find them handy, that speaks volume of their incorruptibility, of their disdain for power, and of hearts shaped for giving. It is a social enterprise built on sharing freely by their arms that keep on extending selflessly.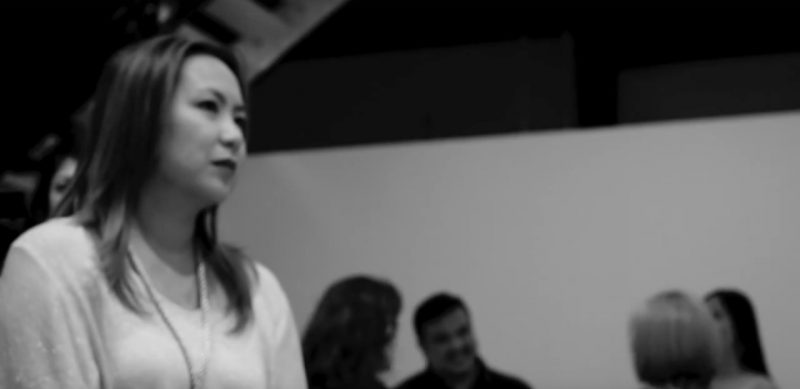 They are paradoxical. Preferring to live 45 minutes away from the metropolis, tending, zen-like, to the plants and cozying in scenic coastlines, yet they organize the most stylish parties and gatherings known to Filipino expatriates, attracting the fashionable and the heavy-hitters. It is this seemingly violative lifestyle choice that makes them enigmatic to many.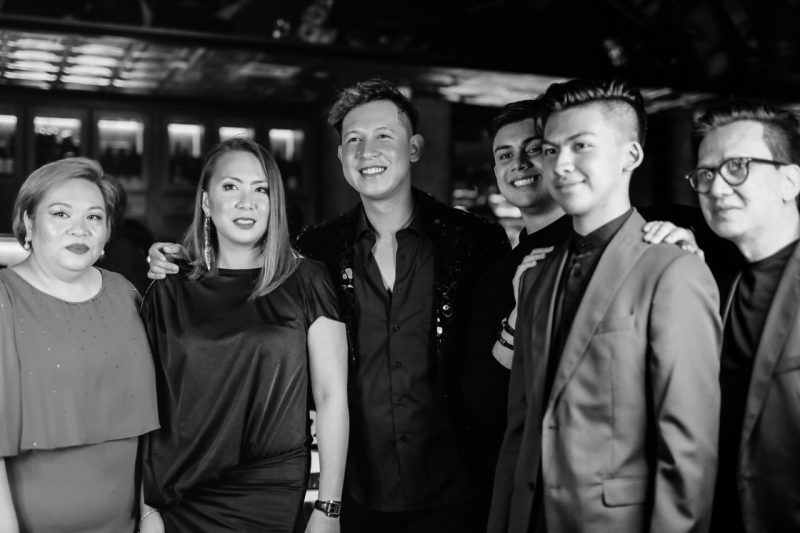 In one of my conversations with them, I could sense pride in what they do. Rightly so. When you have done so much to the community, balancing them with your professional jobs that put food on the table and the pains and hurdles of creating, you cannot help but be proud, not of the condescending type, but one of self-respecting honor.
Yet, I could feel the ripples of exhaustion. When I think of them, and what they continue to do, I see vulnerability that was not there before. It is a vulnerability that doesn't seem autumnal that will go away when the first rays of Spring greet the horizon. It is a vulnerability that I am afraid will stay, attempting to physically hasten the limitations of being born human and mortal, but it will struggle and fail, to take over a love so rooted in giving and nationalism. I have never questioned their love for Filipinos and, ironically, this love is a burden they will relentlessly carry but without question, 'til they breathe their last.
They have loved long and deep enough to know not to compromise.
It is this uncompromising love that compelled them to gather people who enkindled the spirit and changed the landscape of Filipino identity for the better. Illustrado 100 tells the stories of Filipinos and celebrates their excellence. Stories that will be told over and over again, inspiring generations. This is, I believe, is Mon and Lalaine's, and Illustrado's most meaningful legacy.

It will speak for them long before they're gone.
__________________________________________________________________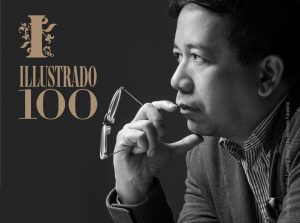 Professor of Philosophy at the American College of Dubai, Dr. RexVenard Bacarra says of himself – "I may be bad in folding a fitted sheet and horrible in parallel parking.  But, I am excellent in chewing the maggots of the philosophical universe.  Maybe…"  True to form, this modern-day 'Filosopo Tasio" and multi-awarded community champion shares with us his thoughts on our society today, this time his personal take on Illustrado's 100 MIFG. Follow Dr. Rex Bacarra on Twitter: @rexbacarra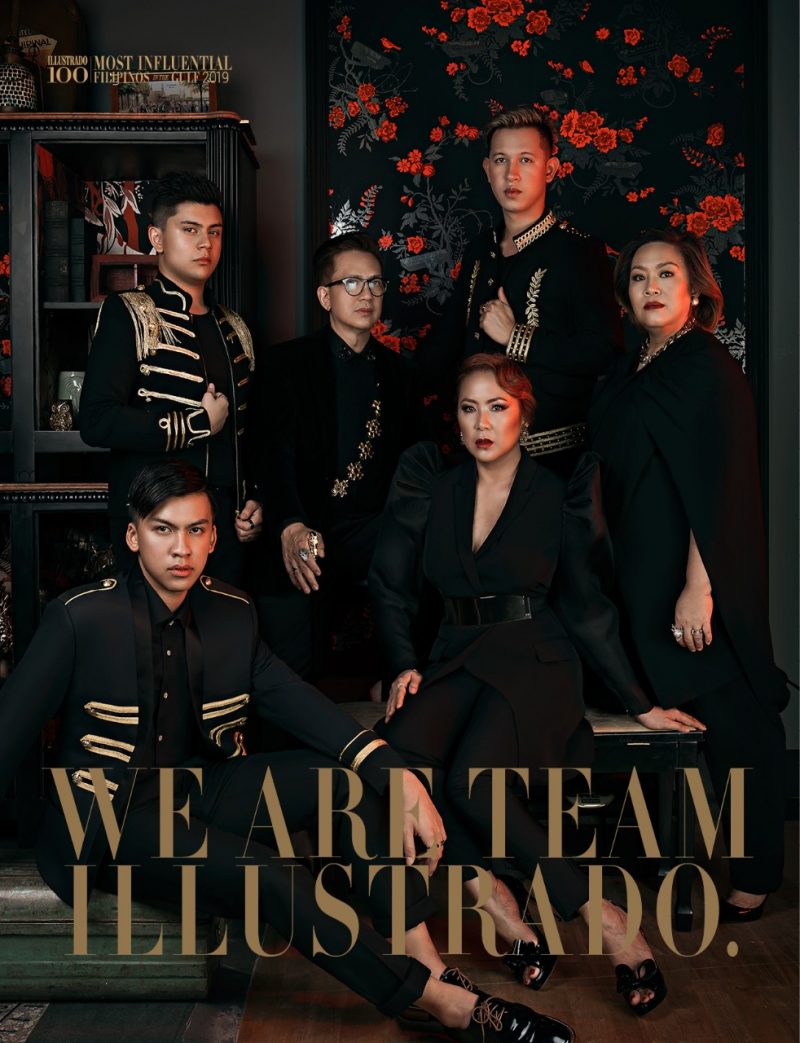 CREDITS for the Uber-Styled Illustrado Team Shot
Photography: Rozen Antonio, assisted by JR Antonio
Fashion: The Style Curators- Dubai – Ivan Cabatit, Khel Recuenco, Gweys Soriano John Klint Javier Vasquez, Auve Lacsam; HMUA: Mau Piodena IV
On Lalaine: Ezra Couture; On Mon, Alwee, Paolo and Antonino: Giulio Twist – Dubai Mall On Rony: Dulce by Sofiya
Shot on location at: Another Bar – Dusit Thani Dubai
BTS: Sheldone Dacalos
I am very humbled and honored to be a part of another milestone of the making of @illustradomagazine #100MIFG thank you very much Team Illustrado for giving me the opporunity to showcase my craft. Kudos to all the Top 100 Most Influential Filipino in the Gulf….Photo: @rozenantonio styled by: @thestylecuratorsdubai / @themetrosapien / @gweyssoriano/ @kheleidoscope MUA: @maupiodena25 Assistant Stylist:@avethelittleone @klint.vasquezProduction: Fourte Events & Production

Posted by Sheldone Dacalos on Monday, January 21, 2019