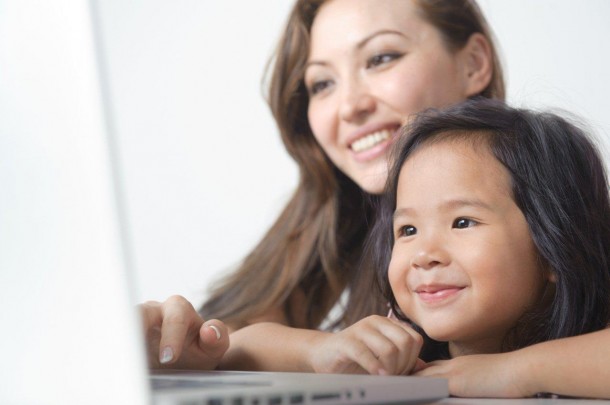 My Kids Are Not Going to School
Not the kind with classrooms and lots of students…
By Bo Sanchez
It's back-to-school season! Parents and kids are scampering to school. Not us.
Let me share something shocking with you: our eldest son, Bene, stayed at home during his elementary years. Up until he was in Grade 6, Bene did not go to a regular classroom. He's a deprived kid! 
Check out this list:
·        He never rode a school bus.
·        He never lined up for a flag ceremony.
·        He's never eaten lunch in a school canteen.
·        He's never had to raise his hand for recitation.
·        He's never had to do assignments at night.
·        He's never had to go to the principal's office.
·        He's never played basketball with his classmates.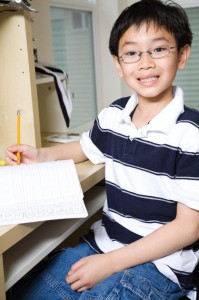 Because, technically, he's never had a classmate! Poor kid. Some of the experiences above are really good stuff.
But life is a choice. We chose that he experience other things by homeschooling him. And my son loves homeschooling. He would not trade it for the world. Here's why:
·        He's able to spend more time with his Daddy and Mommy each day. His relationship with us is tight — and for this alone — I thank God for homeschooling.
·        He loves his younger brother – who is also homeschooling – and cares for him a lot.
·        Bene can read any book he chooses and reads five books a day.
·        This 12-year-old speaks fantastic English.
·        He's able to follow his passions with more freedom. He attends a gym class. He also joined a painting course — and has produced 12 lovely paintings so far. (So yes, he does have classmates after all.)
·        Together with other homeschooled kids, he's rappelled from a 30-foot hanging bridge and swam in an underground river! With them, he's also visited zoos, parks, and factories.
·        He has lots of other friends. He meets his playmates at the Feast, the Sunday prayer gathering I lead at the Philippine International Convention Center. They play the whole day! In the middle of the week, he gets to play during our Care Group meetings. And believe me, his friends are the coolest bunch of kids on the planet.
·        When he was five years old, he started a business selling bangus and earned enough money to buy his own toys.
·        He plays the guitar and composes his own songs.
·        He hosts a kids' TV show each week. He's having so much fun. (Catch him on MustardTV, every 7 AM, Saturdays, on TV5.)
·        He also writes for a kids' magazine, Mustard.
·        Because he's not tied down to school, he travels with me a lot on my mission trips. He's been to ten countries so far. Again, it's not so much the places we go to, but the fact that we're together that is the incredible gift.
·        He's great with computers and the Internet.
·        He's writing his own book now.
·        He has another project he's busy with: creating his own "godly" videogame that will teach values to kids. I'm excited to see that one.
·        He loves God. He wants to follow Jesus.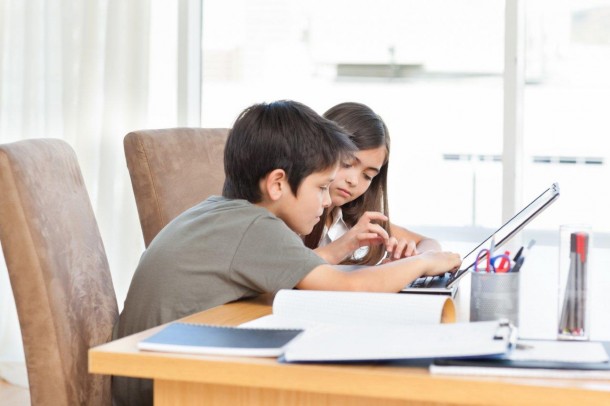 Hey, I'm not putting down regular schools. There are great schools out there!
But what I'm doing, perhaps for the first time, is making parents consider homeschooling as a valid alternative. That it can be a great option for your kids. Because for the longest time, homeschooling was not even in the radar of most parents' thinking. It was unthinkable. "Leave the education of your kids to the experts," we were told.
I repeat: There are great schools out there. So do your research.
With your research, why not study this option: teach your kids at home.
I'm not going to kid you. It's not easy. The sacrifices are huge.
But I think it's a wonderful option to consider.
By the way, during his elementary years, Bene's teacher was my wife, Marowe. I just pitched in — ahem – whenever they needed me to handle the difficult topics.
Now, Bene will start high school, and I will be his main teacher. Oh, we'll also let Marowe in whenever we have topics I can't handle.
I am excited to have this daily class with my son. I am sure he will learn a lot, ahem, from me. But what I really love is that I will learn a lot about my son.
May your dreams come true.
To find out more, check articles that will help you decide if homeschooling is for you or not. Or call Rita at Tel. (632) 5336097 (9:00 a.m. to 6:00 p.m. Mondays to Fridays).