By: Anna Oposa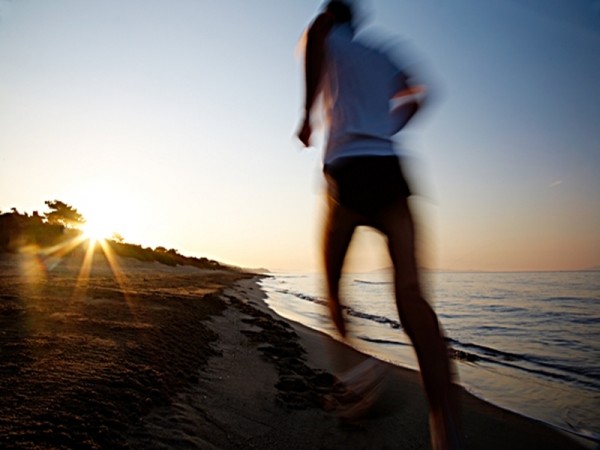 Ah, it's January 2017! 'Tis the time we make promises to ourselves to leave the "old me" in 2016 and usher in the "new and improved me" at midnight. We list a number of things we will do differently. We will stop hitting the snooze button. We will exercise more. We will stop smoking and will drink less. The list goes on.
But after all the fireworks have been lit, the parties attended, and the fruitcake and ham eaten, we go back to the daily grind. And, more often than not, we slip back into our old habits—those we swore we would never do again.
This is not to say that keeping New Year's resolutions is impossible. The end of December and beginning of January always bring clarity, optimism, and a contemplative mood that we should take advantage of. Instead of making broad, general resolutions, let's make 2017 really count by making sustainable, realistic, and attainable resolutions.
Here are some ways:
Instead of saying "I will lose 10 pounds," commit to being healthy. To jump-start this resolution, keep a food diary for at least a week to observe your eating habits. Do you eat fast food when you're on the go, or binge on junk food when stressed?
By discovering these patterns, you will be able to change them. Bring food from home instead of ordering take-out (saving you money and calories!), or snack on a fruit instead of potato chips.
Part of being healthy means having some kind of physical activity. To make this less painful (literally and figuratively), choose an exercise you actually enjoy. The gym isn't the only answer. Explore your options: Zumba, kickboxing, yoga, and swimming are just some of the many workouts available.
Give yourself a rational timeline based on your lifestyle, body type, genes, and current weight. It's also a good idea to observe your body's "loss" in inches instead of pounds, too. Weight loss doesn't always equate to fitness, especially because muscle weighs more than fat.
Instead of saying "I will save money", be specific about what you're saving for and by when you want it. The amount you'll need for an iPad by mid-2016 will be exponentially different for an apartment in 2017. By laying these out, you can figure out the most appropriate financing schemes for each. For instance, there are credit cards that offer 6-24 months to pay without interest for certain gadgets. For real estate, you can learn about which banks have the most reasonable loans and which developers have the best terms for what you are capable of.
A mistake that people often make is to save whatever is left from expenses and income. Financial experts advise a reversal: income – savings = expenses. With this strategy, it's easier to set milestones and budget accordingly.
Instead of saying, "I will get promoted", be outstanding in your work. Go to meetings prepared and armed with your own ideas, submit all requirements on time or earlier, and maintain good working relationships with your colleagues. Pakikisama is something valuable that they didn't teach in college.
Promotions and increased pay grades are not always in our control. There may be no position to move into at the moment, or you don't meet the position's required skills set. By being a step (or five) ahead, you will be able to gain your boss's trust and get more responsibilities. When there's finally an opening for a position that suits you, you just might be first in line.
Instead of saying, "I will travel", note down where you want to go, when, and with whom. These three factors influence how you will get there and how much you need to save. It will also be easier to plan the itinerary and pack based on the seasons.
A solo trip to Brazil for the upcoming World Cup will cost much more than going there on any other month with a group of friends to split expenses with. In such cases, you'll just have to be more resourceful, like renting a room on Air BnB instead of staying at a swanky hotel, or taking the bus more often than a cab. The plus side is you get to make a schedule that's completely yours.
5. Instead of saying, "I will be in a relationship", focus on the first four resolutions. Making this a goal puts you at the risk of settling for someone who doesn't necessarily meet your standards. It's much better to stay single and work on your health, finances, career, and travel bucket list than commit to a mediocre relationship. Who knows, you might even meet your future partner while working on those—in the gym, at your dream destination, or at the workplace!