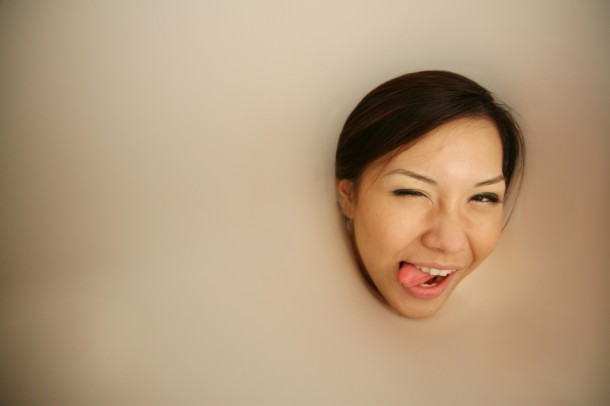 By Aby Yap
WARNING: This program isn't for the unadventurous and/or the humorless.
Many have started out zealously – as if audience to Bro. Mike's "siksik-liglig-umaapaw" moment – then gradually ended up disillusioned and more embittered than ampalaya that they often go on a tirade about the 7,107 reasons why the Philippines and Filipinos suck.
Others excel at it naturally and pass with flying colors, and make the world the way it is today.  Running like normal. Good.
Then there's the rest of us who give it our best shot, have a few misses, bounce back again, and still come across the dreaded Singko, try hard as we might to master everything. Yet we don't drop out of the course. And we won't ever.
Because it's fun learning about being Pinoy and living as one. Plus, there's no such thing as Maximum Residency Rule. It's all unli.
Are you bold enough to major in BA Filipinology? See what it takes to earn a lifetime degree.
F101: Family Few NOT – Required, 10 Units
Understanding that the family isn't just the basic unit of society; it is the society—at least for the Filipino family. A typical household consists of yourself and your parents, siblings, grandparents, and yaya who's probably a distant kin, too. In your neighborhood/barangay reside your uncles, aunts, cousins, and relatives-in-law up to the fifth degree.
F102: The Godfather (and the Godmother) – Elective, 2 Units
Discovering child-rearing assistance. Since many Filipino parents believe that the more, the many-er and the money-er, you luckily have a dozen of reluctant ninongs and ninangs. So what if the priest got angry during your baptism? You'll always be guaranteed at least two dozen Aguinaldos every Christmas.
F103: What's in a Name – Elective, 2 Units
Identifying yourself. In 'Pinas, most babies are called Baby and most little boys are nicknamed Boy. A brown dog is Brownie while a black one is — guess what? Blackie! Others use repeated names, e.g. Noy-noy. Some insert the mahiwagang "h," e.g. Rhoy. As to why they do that, ah, there lies the mystery.
F104: Actions Speak Louder than Words – Required, 5 Units
Reading into the Filipino's non-verbal language. You can point direction with your lips, either greet or provoke someone by raising an eyebrow, smile to show you're happy/embarrassed/shy/clueless/deadma, or not have any facial reaction at all when you're tampo. More forms – of facial reactions, that is – to be discussed.
F105: Happy Holidays – Required, 10 Units
Listing down the many reasons to be happy and to party. Fiestas every month, Christmas as early as September, summer vacation, no-class days come the rainy season — we have so much to celebrate! The key is filing your VL the soonest time possible.
F106: The Road – Required, 5 Units
Exploring the streets of Manila. Be ready to do it at a snail's pace during rush hour. Want it or not, the city's roads could be downright horrifying when traffic is real messy and the jeepney you're riding is a mobile disco. Off the road, you can take the LRT/MRT but expect heavy body bumpin' and sweat sharing.
F107: Our Daily Bread – Required, 5 Units
Debunking this claim because it's rice that we need to survive. That is, sinangag for breakfast, steamed rice for lunch, lugaw for merienda, arroz valenciana for dinner, and suman for midnight snack. It's always all you kanin!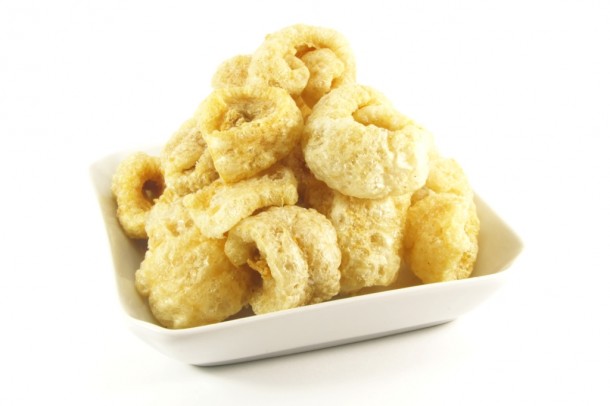 F108: Yummy! – Prerequisite: F106, 5 Units
Digesting the idea of what's yummy to the Filipino. Jollibee Chicken Joy brings us gastronomical joys. Lechon and chicharon warm (and kill) our hearts. We love what most people would find yucky: duck embryo, chicken head/neck/butt/feet/intestines, pig ears/blood/intestines, crickets, frogs, dogs… are you hungry yet?
F109: The Latest – Required, 5 Units
Recognizing Filipino Time. Because we're staunch believers of the saying that "It's better late than never," Filipino Time means arriving 30 minutes to 3 hours late. It depends on the traffic/weather/mood or whatever reason we could think of. To help your on-time friends cope, text them "Patience is a virtue."
F110: Speech Power – Elective, 5 Units
Leveling up your communication skills. It pays to be multilingual. To enter showbiz, talk like Kris Aquino. To pursue a call center career, exaggerate the American accent. To run for public office, declaim in straight Tagalog. To bond with our happy and gay kababayans, speak in Bekimon. To turn your stalker off, text him/her in Jejemon. Jejeje.
F111: That's Entertainment – Required, 10 Units
Expanding your interests. There's no dull moment in the Philippines. Visit your neighbors as soon as you wake up for the hottest news. Come home by lunchtime for your favorite variety show. Do the telenovela marathon from afternoon 'til night. For your pampatulog, drop some P5 coins into the community videoke machine and sing a la diva.
F112: Do the Haggle – Elective, 5 Units
Managing your finances. Remember this: every self-respecting Pinoy can smell the nearest tyangge/ukay-ukay and he/she calls it a done deal only if a tawad has been made — even if it's just a PHP5 discount. We head off to the mall only when there's a mega sale, we need AC, or Coco Martin is having a mall tour.
F113: Reel Beauty – Required, 10 Units
Prettifying the Filipina. Is it Miss Universe, Vicky Belo, or Snow White? Whoever's fault it is, we can no longer stop buying papaya soaps and flat ironing our hair, aargh! And now someone else is saying that you've got to have foreign blood to be beautiful and world-class. Please, does anyone know where to get it?
F114: Career Orientation – Required, 10 Units
Climbing the ladder of success. The trick is to do it slowly, strategically, and surely. Here are the options: (1) Join PBB Teens then co-star with JLC in RomCom films. (2) Hire a voice coach and upload your videos on YouTube. (3) Train hard to be a boxer and join international competitions. Once Tito Boy has interviewed you, you can launch a political career.
F114: Practice Makes Perfect – Required, 50 Units
As it's been said many times, you learn by experience. So, enjoy your practicum and good luck!