It was an exciting day of golf at Yas Links Abu Dhabi! Her Excellency Grace Relucio Princesa honored the Philippine Ambassador Golf Tournament 2015 with a great swing tee-off at 2PM, on the 22 May 2015. There were 70 players including teams from FIGME, TEGC, Spanish Business Council, with the special participation of His Excellency José Eugenio Salarich Fernández Valderrama, Ambassador of Spain in Abu Dhabi. The awarding ceremony hosted by Mike Guzon and Ramon Navea was held during a lovely dinner with all the golfers, sponsors, Philippine Business Council Abu Dhabi members, friends and guests at Barranca.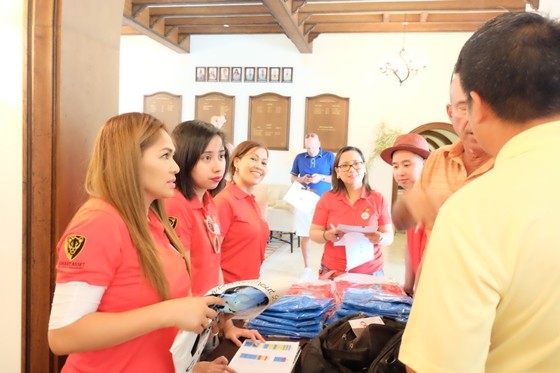 PBC-Abu Dhabi Chairman Agnes Stott Briggs extended her sincere gratitude to all the events' major sponsors – Century Properties Group, Smart Asset Property Management, Victor's Freight International Corporation, as well as special sponsors – Yen Fashion Design, Giordano, Ahsant, Hilton Dubai Jumeirah, Southern Sun Hotel, Ramada Abu Dhabi Corniche, Dusit Thani Abu Dhabi, Nail Ink, Golf World and Worthy Gifts, for their support at the Philippine Ambassador Golf Tournament 2015.
Congratulations to all the winners!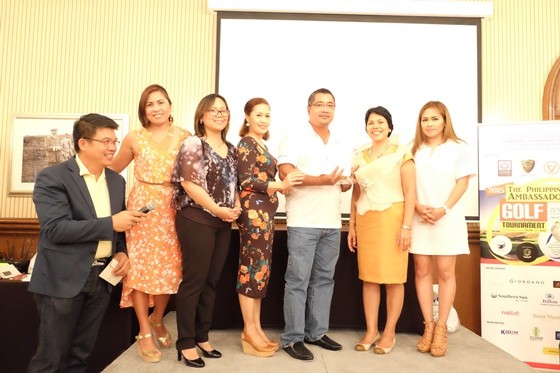 Overall Champion
Rudy Laguna
Platinum Division
Winner – Nestor Labis; 1st Runner Up – Rene Dacutanan; 2nd Runner Up – Graham Hurdon
Gold Division
Winner – Paul Bell; 1st Runner Up – Ibrahim Baggash; 2nd Runner Up – Ramon Navea
Silver Division
Winner – Victor Liwanag; 1st Runner-Up – Stanley Bangaan; 2nd Runner-Up – Miguel Angel Bravo
Ladies Division
Winner – Ruth Bell; Runner-Up – Lynne Pettigrew
Special Events – Winners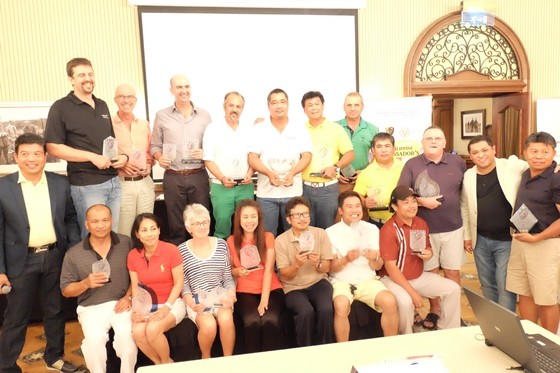 Platinum Division Longest Drive
Garreth Estment
Gold Division Longest Drive
Jaime Falcones
Silver/Ladies Longest Drive
Diane Grace Bariuan
Platinum Division Nearest to the Pin
Larry Mendoza
Gold Division Nearest to the Pin
Larry Clarina
Silver/Ladies Division Nearest to the Pin
Lynne Pettigrew
Straightest Drive
Esteban Gomez
Nearest to the Pin in 3 Shots
Gilbert Pingol