GUIDE TO BANGKOK
By Alwee Villarosa
DESTINATION: Thailand
TRAVEL DATES: January 4-12
AIRFARE COST: 2,500
TRAVEL BUDGET: 2,000
WHY I WANTED TO VISIT THIS PLACE
Thailand is such a rich place in terms of locations to visit and things to do. If you want see temples, eat amazing food, meet one of the nicest people in the world and shop, Thailand is the place to go. Some people say that Thailand is such an overrated destination but the beauty of a place really depends on how you travel through it.
I actually didn't know what to expect from this country (aside from temples) when I planned a visit but was really surprised with how much Thailand has to offer. For someone who is always in search of Instagram-worthy photos, I really enjoyed my stay there. Every corner is almost a backdrop for your next #OOTD, and almost every food is worthy for the #foodie category.
TOP 5 THINGS TO DO
Ayutthaya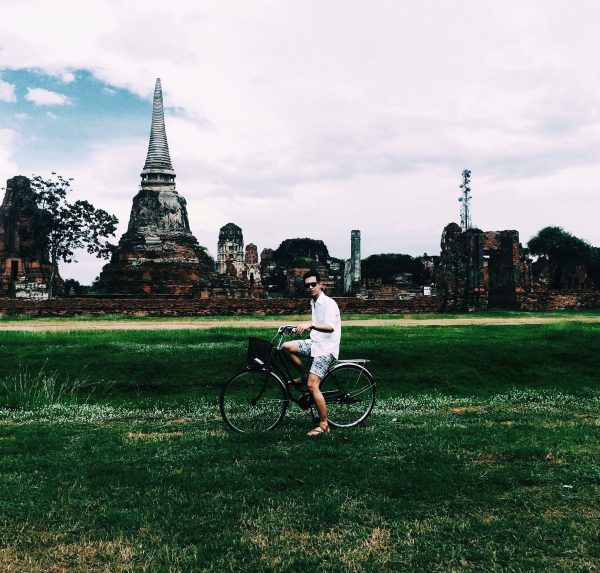 Ayutthaya is a UNESCO Heritage Site and is only an hour and a half commute from Bangkok. It's very easy to get around this place because by the time you get off from the van, a lot of tuktuk drivers/tourist guides would offer to take you around the area. This would cost around 500B per head. If you are feeling more adventurous and want to discover the area by yourself, you can rent a bike for a full-day for 50B. Just grab a map and plot the temples and ruins that you want to visit so you won't get lost.
Talad Roi Fai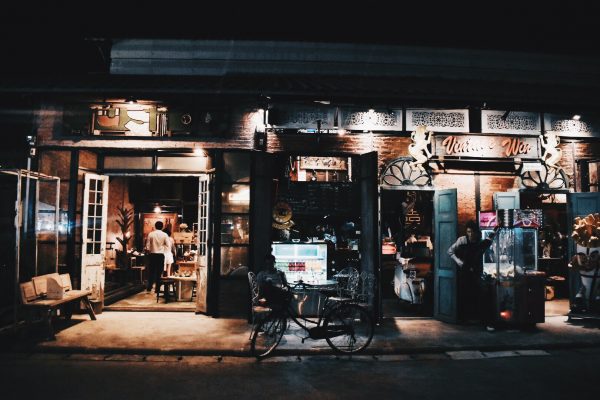 Talad Roi Fai translates to English as Train Market. I'm sure you've heard of Chatuchak and other night markets that are in the main districts of Bangkok, but Rod Fai is a different breed of night market. If you are feeling a little hispter, this is a perfect place for you!  You'd find rare pieces of jewelries, great clothes, shoes and you can even get a haircut from amazing barbers with amazing moustache. After shopping and appreciating the rustic and vintage vibe, cap the night with a drink or two on your way out. There are plenty of pubs that play live music along the exit alley.
Khao San Road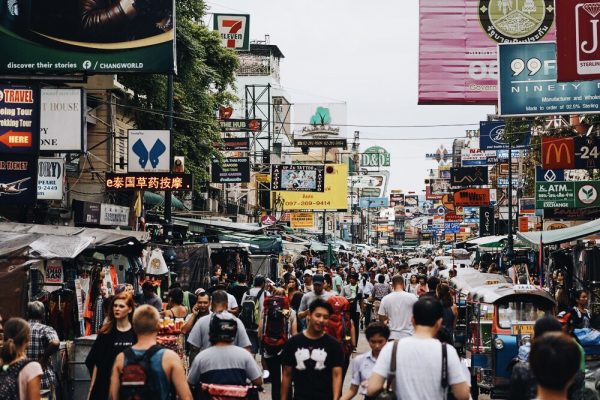 This is a place that people would usually hate especially if you are not a fan of huge crowds so I wouldn't recommend staying here for a long time. But if you are interested, you can spend a night here for authentic Thai food such as Pad Thai (local noodles), mango sticky rice, or even insects (maggots, grasshoppers and scorpions). You can also find some good leather stuff but the prices are a little expensive because of the volume of tourists visiting. If you don't like the party scene in Khao San, you can visit the calmer restaurants/pubs like Buddha Bar and Treehouse. There are a lot of hostels here so a place to spend the night wouldn't be a problem.
Golden Mount and Grand Palace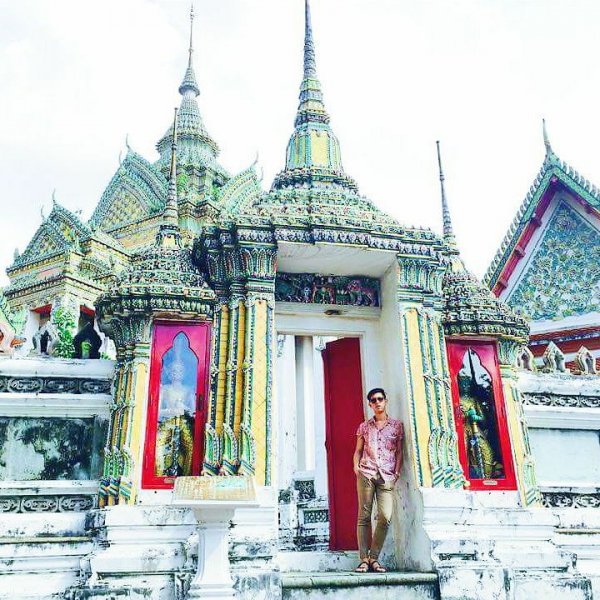 I know I should just pick one but these two are very close to each other so visiting both temples shouldn't be an issue.
The Grand Palace has been the home to the King and his administration. The place is quite big but it's nice to visit for its interior and to see the monks' activities. Within its enormous grounds is the most exotic Buddhist temple and at the heart of the temple itself is a fabulous Buddha image, carved from one-piece jade, which is the holiest and most revered of religious objects in Thailand today.  Be sure to see the reclining Buddha at Wat Pho.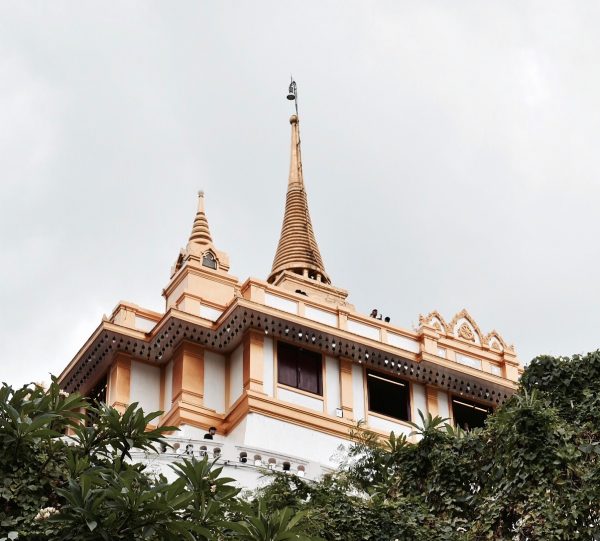 You'd find a lot of rooftop activities and parties in Bangkok but the best way to see Bangkok is when you go to the Golden Mount. There is just something peaceful at the top of this temple and one of the most amazing experiences you'll take home from Thailand.
Koh Samet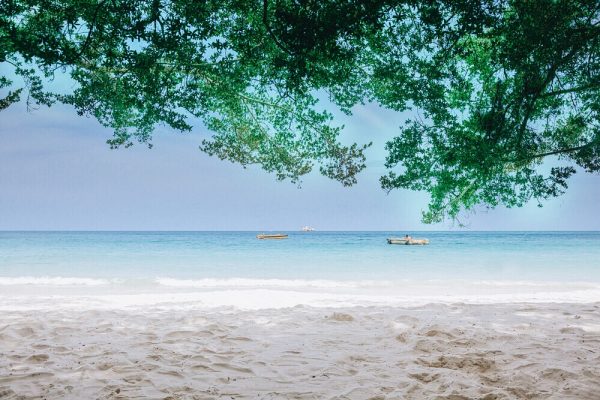 There are plenty of beaches in Thailand but if you want to have a place that is not crowded by tourist, you should visit Kho Samet. It's the most amazing islands you can go to from Bangkok if you're travelling from Bangkok. Only 3 hour ferry ride away, it really is a place to unwind and relax. There isn't much in this island since it's like a poster-child of development but that's the beauty of it! Enjoy the unspoiled beaches and take a breath of freshness before going back to the hustle and bustle of Bangkok. You can also ride scooters to go around the island if you want to do an off-the-beaten-path adventure.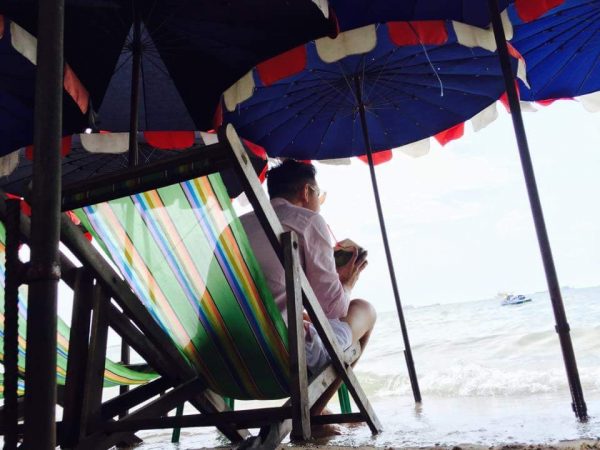 THINGS TO WATCH OUT FOR
Thailand is so used to tourists and since that's the case, people should be very cautious with vendors and people who are offering services because they tend to rip-off money, so a little research about the prices would be very helpful.
Watch out for traffic! Bangkok roads can really be a pain especially during rush hour. The public transportation is pretty easy though, so taking the BTS and water boats are useful if you want to go around the city. Night outs are fun but you should definitely just stay at one area and spend the night exploring the places nearby.
It would be nice to take home some souvenirs but be mindful that Thai people have high respect for Buddha. Do not take back the Buddha head with you to avoid legal questioning and fines.
TOP 5 TIPS FOR VISITING THIS PLACE
Do not be afraid to introduce new tastes to your mouth! Thailand is a place where you can find a lot of interesting food so try everything you can.

Try to learn basic Thai to have a better communication with the local. You can use this in situations such asking for directions, ordering food and asking for discounts! (Thai locals really appreciate it when you speak their language.)

Thailand's weather is pretty erratic so you should also plan out the outfits that you'd bring. Be sure to bring super comfy clothes in case the weather gets too hot! Though Thailand is a very open country, you should also consider wearing respectful clothing when visiting religious and cultural places.

It's okay to get lost! It is when you get lost that you find things that everyone has not seen yet. Maybe you'd discover a new alley or a new place you'd treasure.

Stay out of sketchy areas! (You know what I mean..)
ESTABLISHMENTS/BUSINESS THAT HELPED MAKE MY VISIT SUPER ENJOYABLE
TREEHOUSE
Treehouse is located at the ever busy Khao San road but staying at this place is very enjoyable. This establishment is an old house turned into a hostel and is shaded by the trees. If you want to enjoy the parties in Khao San at the same stay at a calm and relaxing accommodation, this is very good and cheap as well. They serve tasty local and international food at their restaurant as well.
BELLINO WINE ROOM & BOUTIQUE
This wine room that is full of character can be found at the very hip and urban district of Thong Lo. The owner is an Italian so if you're not sure which drink goes well with what, you can ask for his recommendation.
SCALLA THEATER
Scalla Theater is a bit old but not the type of cinema that would show questionable movies. The movies here are pretty updated and the interior of the establishment will take you back to the time where watching movies in an actual moviehouse was still a thing.
SIAM FASHION DISTRICT
Just opposite to the newly developed Siam Paragon, this fashion district is a must visit for those who wants to shop real good clothes for very cheap prices! There are a bunch of nicely designed coffee shops where you can chill after shopping.
THE MOST MEMORABLE EXPERIENCE I HAD IN THIS PLACE
The most memorable experience I had in Thailand is making new friends and hanging out with the locals. Yes, the traffic situation and getting lost can get you crazy sometimes but that's just a small part of it. It is really making new experiences and learning about the culture of others that made this trip super awesome!
Save
Save
Save
Save