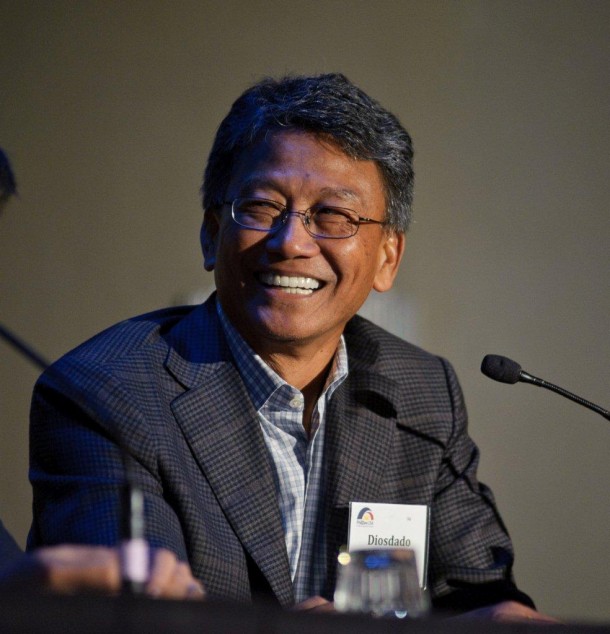 Twenty years from now, the way we see, move and work in this world may be vastly different from the way we do today mostly due to a couple of significant advances in PC technology invented by a Filipino. Carissa Villacorta fires up a conversation with Filipino engineer, innovator and entrepreneur Diosdado P. Banatao.
Today, in 2012, computers are smaller, GPS gives you directions and apart from having telephones you can easily carry, you could actually see the people you're talking to on the phone. The list of things that we thought were impossible then but are possible now, is endless.
Filipino technopreneur Diosdado Banatao is credited with architectural and design innovations in personal computers that made these innovations possible.  Many of the components that comprise the modern personal computer (chip sets, graphics acceleration technology, high-speed bus) originate from designs he pioneered and IT companies he founded, built, took to IPO and later sold to larger firms like Intel.
"I'd say that at least 30% of each computer in the world today has got a Banatao (invention) in it," said Winston Damarillo, a young Filipino technopreneur who has worked at Intel.  "The technologies he invented, and the companies he founded, make up today's (indispensable) personal computer." In other words, Banatao has made the computer lighter, faster, less expensive, more fun and easier to use.
After founding and growing his own companies through the support of venture capitalists, Dado became a venture capitalist himself, currently supporting the work of 22 smaller and promising start-ups. "They send a business plan to the Tallwood partners, and if they like what they see, they ask the business owners to present," said Maria Banatao of the first steps of the funding process at Tallwood VC.  But they go beyond existing companies too. Such a visionary Dado is, that when he thinks of an idea, he forms a company to build it.
In the past years he was talking about cloud computing and other things well advanced of our age and understanding. "Even the GPS system started in the Banatao kitchen," said the Mrs. who cooks in the kitchen. Apparently, the chip in most personal navigation devices and cars that locates everything on the planet was also simmered in the company of the Banataos. Today, Dado's ideas and plans for the future may sound as highfalutin as it did when he told his wife that in the "future," the gigantic computers that filled up a room would become very handy. For sure, when these other ideas become actual products in our hands, we will again be awed by technology.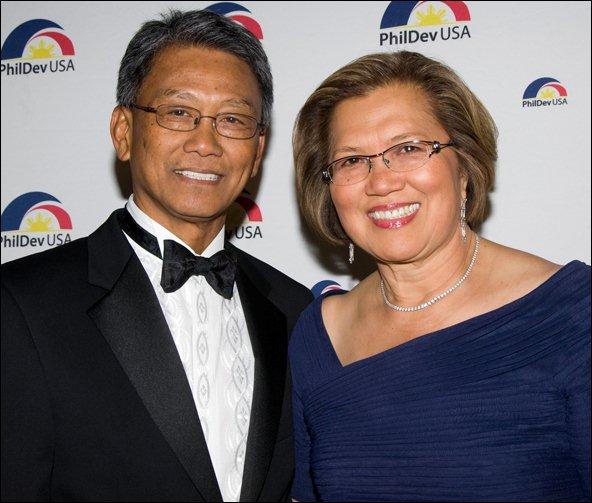 These ideas, which later became indispensible inventions, are the products of critical thinking that is formed in school. Dado and Maria truly believe that education is the key out of poverty into economic empowerment, and national development. And so, they have many other scholarship funds that have supported families with less able means. In Iguig, Cagayan Valley, Dado's hometown for example, there is the Salvador and Rosita Banatao Family Foundation, named after Dado's parents, that supports farmers in sending their kids to high school, and then hopefully, also send them to the University of the Philippines.
In his time, Dado was only one of two out of 32 graduates of Iguig's Malabbac Elementary School, to go on to high school. But because his father and mother valued education, "Tatang" worked abroad, in Guam, for eight years to be able to send Dado and his three siblings to high school and college.  Their efforts would not go to waste when Dado would top his class in grade school and graduate with honors from Ateneo de Tuguegarao where he went for high school. His class was the second to the last graduating batch of Ateneo because the school closed after 17 years. But despite the short stay of Jesuits in Tuguegarao, Dado says, Ateneo teachers taught him how to think.
It is this kind of thinking that Dado would like to instill in other kids. A Jesuit mentor suggested he take up Engineering, while a professor at Mapua suggested he apply to a job in Boeing in America. His father's hard work brought him to Mapua Institute of Technology where he graduated Cum Laude, and later on, he applied to Stanford University, where he defined his own course in solid state circuits and computer architecture. This course is offered at Stanford and other universities up to this day.  "There are many other kids that did not get the help, never had the opportunity or whose parents just did not have the means," he said. And Dado and Maria want to find them.
For the coming school year this 2012, with the help of partner institutions, the Philippine Development Foundation  (PhilDev) is awarding 151 students top education funding for five consecutive years – including provisions for living expenses, stipend, housing and transportation, plus mentorship, summer internships and guaranteed employment. Students are also guaranteed to establish well-rounded personalities with social activities, like annual camps and retreats, and a pay-it-forward practice where they are required to repay the scholarship over time, to make the SuperFund Scholarships self-sustaining, and to instill a value system for the scholars to spread good will.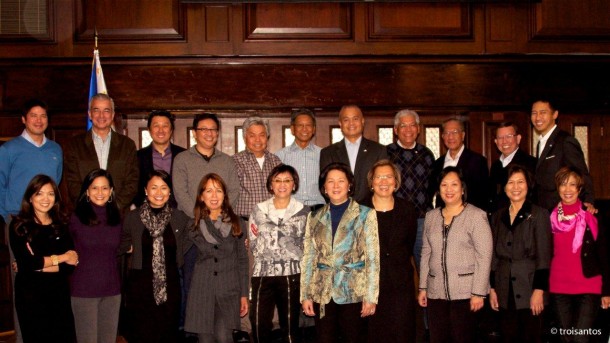 Dado and Maria also have a scholarship fund in the United States where they help Filipino Americans go to college and major in science and engineering. They have been awarding these scholarships through the Asian Pacific Fund for 11 years now. Of the fund, Dado says, "Maria and I hope that our scholarship grants inspire students to dream big and to make the sacrifices needed to continue their education so they can fully contribute to society and make their dreams a reality," said Dado. "Having grown up in a rural area of the Philippines, my background has made me passionate about education. I know how education can transform lives, because it transformed mine."
Dado knows that the transfer of technology and knowledge sharing can also multiply if they support teachers. So every year, they grant a professor in Science and Technology a six-month to one year Fellowship Program at the University of California in Berkeley where they are able to learn first-hand the newest discoveries and technologies, in the hopes of bringing them back and sharing them in the homeland.
Carrying on the family tradition, sons Rey and Desiare are both involved in science and technology fields. They are encouraged by their father and mother to first pursue education (both sons and a daughter, Tala, have pursued studies beyond college), second establish a business, and finally, to find their way home to help the Philippines.
As if his three kids, seven grandchildren and growing family aren't enough, Dado also watches over twenty two investments, sits on the board of three non-profits, leads a public company and tends to one magical garden at home. Dado has also taken care of hundreds of "adopted" sons and daughters whom he's taken the responsibility of sending to school, because "there are so many parents who just don't have the means."  Meanwhile, his wife, Maria is a great partner because she is a trained educational psychologist, who for fifteen years, helped disadvantaged community college students train for and find jobs.
With this perfect combination of a couple in the ways they work and give, Dado's question to Maria when they were just starting out can also be posed to their many scholars: "What do you want me to be? A scientist? An engineer? Or a millionaire?"
With Dado Banatao's leadership and PhilDev's programs, any, or all of the above could soon be their answer.
The SuperFund Scholarship Requirements and Application Process are available on www.phildev.org.