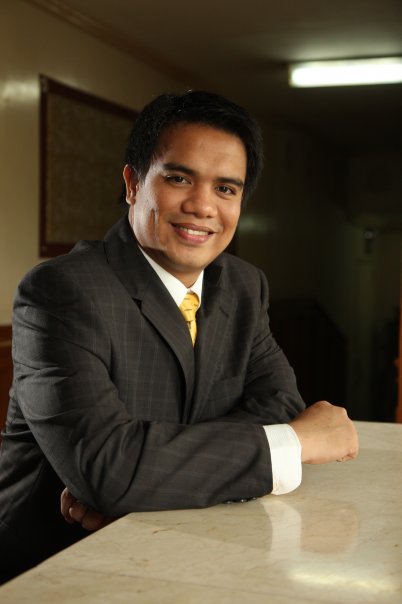 Marris Remuth Mana
Relationship Manager – Emirates Post, UAE
Being a Relationship Manager for the Emirates Post Group Holding Company is certainly a departure from being in the seminary. But that is the path that Marris took in his present position.
While in the Seminary for his priestly formation, Marris felt that something was missing and decided to move out from the Seminary. During this time, he taught Philosophy in one of the private schools in Cabanatuan City, The Good Samaritan Colleges.
Now, as a Relationship manager, he prepares SME sales plans and targets, while taking into consideration market growth, competition, and future expansion. "Basically I prepare my daily sales report every morning. This outlines achievements and milestones of the previous day, whom I met with, and the status of client projects."
When he is not talking to clients, he is visiting them to make sure that they are taken care of and their needs are properly anticipated before they become potential problems.
"The most fulfilling part of my job is closing a deal and receiving positive feedback from a satisfied client."
The former seminarian says that he has now found what was missing when he was in the seminary — his wife. "I am so lucky, because both my wife and I are working here in Dubai. This allows us to share more and allows us to feel how much we love each other."
Marris' wife works as a Marketing Planner in one the prestigious companies in Dubai.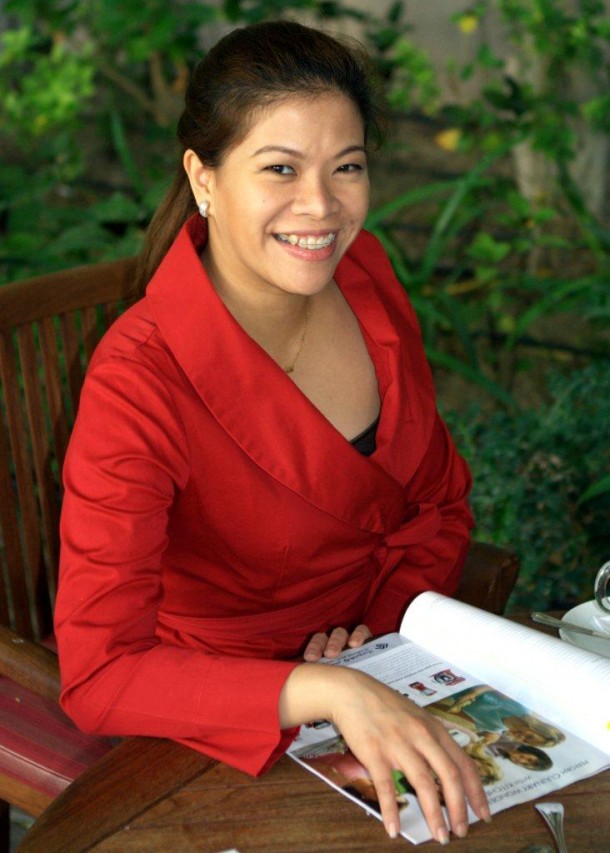 Luchie Suguitan
Fund Admin Manager – Delta Partners, Dubai 
St. Paul University of Manila Bachelor of Science in Hotel and Restaurant Management graduate Luchie Suguitan worked for her Alma Mater straight out of college, and then moved to Dubai in 2004, attracted by the prospects in the hospitality industry.  Today, however, with a strategic career move, she finds her talents and skills flourishing while working as the Fund Admin Manager of Delta Partners' Investment business.  Delta Partners is the leading firm in Advisory and Investment business, specializing in telecoms, media and technology.  Luchie looks after the administration functions of the company's investment business where she undertakes responsibilities in Investor Relations, Fund Administration, support in Deal Execution & Portfolio Management, as well as Legal and Compliance.
Luchie says, that the most fulfilling aspect about her job is not only making sure that she has ticked all the boxes in her work list, but also receiving rave reviews from bosses – especially after pulling off a VIP Investors' Event and contributing to the effort of her team's milestones, or sometimes, even something as simple as locking down a task force call.
Outside her professional life, Luchi is into Bikram Yoga, baking and photography.  She's also deeply attached to Tomi, her Bristish Blue cat and says that even after eight years in the emirates, she still gets homesick and is thankful that her 800-MAMA helpline is open 24/7.
Antonette Rosales Gaza
Complex Assistant Human Resources Manager
Southern Sun – Al Manzil & Qamardeen Hotels – UAE
When Antonette arrived in Dubai in 1999, she started her career as a Line Employee (Hostess) at the One & Only Royal Mirage. She dreamt of becoming a Manager someday, but hesitant to dream too big, and was always conscious of being an undergraduate.
But because she had the right attitude, perseverance and dedication Antonette was able to get an opportunity to be cross-trained in Human Resources.  "After six months of cross-training, Management appointed me as Junior Training Secretary. Then after one (1) year, I was promoted to Secretary to the Director of Human Resources. During my tenure as a Secretary, I took advantage of the possibilities of learning other aspects of Human Resources. I fulfilled some lateral services in the department in doing some of my colleagues' tasks and responsibilities during their absence," says Antonette.
She worked 12-15 hours a day, but says "it was never a problem to me." After two (2) years of being a Secretary, she was again promoted to Human Resources Coordinator/Staff Accommodation In-Charge, which was already middle management level. The position challenged Antonette to further prove herself. She was closer and closer to her goal to become a Manager some day.
"In 2006, Southern Sun Hotels posted an opening for a Staff Accommodation Manager which I applied for, and was very fortunate to get the job. I knew for a fact that a managerial position can be a very challenging one, but by this time, I never doubted myself, my capabilities and my passion towards work."
In 2008, Antonette was promoted to her current position of Complex Assistant Human Resources Manager.  She may have reached her goal, but has now set her sights even higher.
Being in this position and managing two Hotel properties is indeed not an easy task, however, I know that if I continue to believe in myself, there is no doubt that I will be able to achieve the Executive Management level position in the near future," says Antonette, with the same confidence and determination that brought her to where she is today.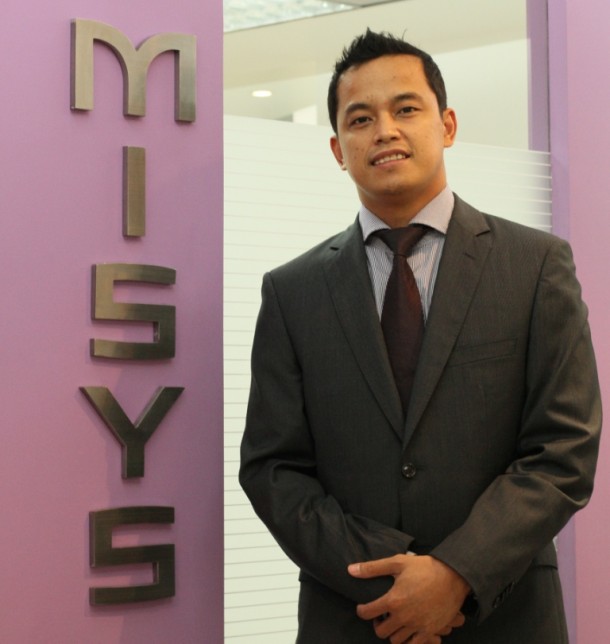 Richard Serafico
Senior Premium Support Services Consultant
– Middle East & Africa, 
MISYS, UAE
Richard was working as a Senior Support Consultant in Misys-Manila office for 9 years before making the move to Dubai to work for the same company as a Senior Premium Support Services Consultant for Middle East and Africa.
Describing a typical day which includes meetings with Middle East and Africa (MEA) clients, Richard says his responsibilities include building an understanding of the customer's IT environment/infrastructure and becoming a trusted advisor.  "We share product knowledge expertise, technical and domain information and recommend best practice to our clients towards managing the solutions they bought from us.   We deliver our services on-site or off-site to Middle East and Africa clients," Richard explains.
Uprooting himself from his comfort zone in Manila, and doing everything he was doing before but in a different country was the biggest challenge for Richard. But because he is evidently excelling in his field, Richard was able to turn this challenge into his biggest achievement.  The fact that he continues to enjoy his job immensely is a bonus to him.
In his freetime, Richard plays basketball and goes wall climbing. In between these calorie-burners, he enjoys eating out, watching movies, reading manga and watching animes.