by Nicholo Jallores
"I've learned 2 things about TV. It's always easier with vodka & some of the best singers are from the Philippines." – Ellen DeGeneres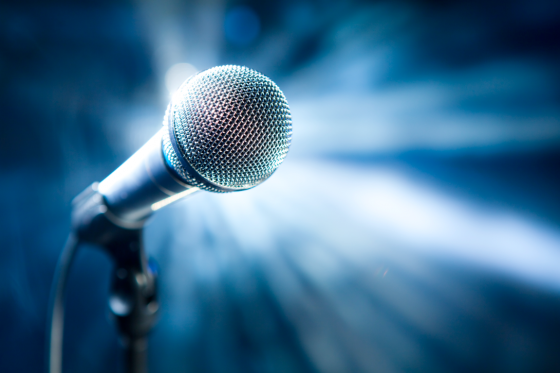 There is something about Filipino singers.
They are so good at what they do, they confound the world. It's not just that that they are so skillful; it's that they are so many. Good singers are so numerous amongst our populace that a lot of other nationalities easily assume that all Filipinos can sing. And they are not far wrong. Every clique, every office, every apartment unit has at least one person who is good enough to join a singing competition. We are a highly melodic folk, and singing seems to be coded deeply in our cultural DNA. There always has to be some kind of music in everything that we do – a fact that politicians use with great effect during election season, when their campaign jingles echo through the streets at 8am in the morning. Our vocalists are not just trained as artists; they are drilled like athletes and hardened like real gladiators.
Used to be that OFW's were stereotyped as either nurses or domestic helpers, but that mode of thinking has changed to include singers. Our performers are entertaining, quite literally, the entire world – their voices heard in every continent except perhaps in Antartica. Here in the UAE, Filipino performers have developed quite a reputation as vocal Spartans who can sing anything, at any time of day, for hours on end without rest. They are deemed as having an almost unfair advantage over their foreign counterparts in terms of range, emotional depth, and sheer physical endurance. As stage performers they are a force to behold, as they are willing to do anything to please their audience. They are almost machine-like in their efficiency and resilience.
Here's an award-winning Pinay actress here in the UAE, who started her career as a singer!
But as much as Filipino singers are lauded for their extreme talent, there are times when they are denigrated as mere musical copycats with plenty of skill but very little imagination. See, most Filipino singers are trained for strength, power and attention to detail, but are not typically groomed for musical intelligence, artistry and cleverness: good mimics, but not terribly creative. Coupled with our penchant for good ol' fashioned colonial mentality, the typical Filipino singer then becomes a mere parrot trained to squawk and echo the aesthetic sensibilities of the west. Remember when Freddie Aguilar blasted Charice Pempengco for allegedly trying to just sound American? His statement could have been phrased better but Ka Freddie had a valid point. Filipino singers are so used to following the standards set by foreign artists, they often struggle with finding and asserting their own unique identity.
This is especially evident in a place like Dubai – a city that often struggles to maintain its culture and character in an environment that is predominantly expatriate. Here, Filipino singers have to sound like Jon Bon Jovi if they want to sound rock, Michael Buble if they want to sound Jazz, or Celine Dion if they want to sound adult contemporary – they are paid to be musical caricatures, with painfully little focus on nuances and subtlety.
Nonetheless, a singer's occupation is more complex and multifaceted than it seems – a fact that is often neglected, given that part of the job requirement is to look natural, unaffected and effortless. When Beyonce goes onstage, she means to hit you over the head with her performance; what very few people realize is that she probably spent hours upon hours creating the musical arrangement, learning the choreography and stage traffic, making sure the sound system is configured correctly, and putting together an outfit that will not result in a nip-slip.
Check out our feature on UAE-based Filipino rock musician Michael Fillon, at no. 3 in our list of 12 awesome men!
In plain sight, a performer is all flash and bang, but beneath that veneer is a tireless, even obsessive dedication to perfection. Here is a list a few things you may not know about your typical Filipino singer abroad.
Most singers really don't make a lot of money
Singers may dress, walk, and talk like celebrities, but most of them really do not have a lot to boast about in the way of net worth. Unless you are signed under a major record label with plenty of capital and a fully equipped marketing arm, chances are that you won't get rich from a singing career. In the UAE, a Filipino singer usually grosses at around USD1000 to USD1,500 monthly, but when you factor in high operating costs and overheads such as wardrobe, make-up, accessories, and equipment, that amount becomes laughably dismal. Think about this the next time you request the band to play your song.
The bulk of a singer's work is in learning songs and rehearsing, not the performance
Oh they may occasionally complain about being tired, overworked, underpaid, and frustrated, but the truth is that most singers love what they do. They love it to the point that it does not even feel like work anymore. And what's not to love? They get paid to look and sound like superstars, mingle with guests who think the world of them, and basically party every night. It's a rockstar of a life. The real work is in the hours leading up to the performance: the time spent learning the songs, rehearsing the arrangement, memorizing the lyrics, figuring out how to "sell" the song, and other technical nitty gritties. The point is to practice the song so well that the performance looks completely effortless.
Singers get upset when their voices are not in top condition
A singer with a damaged vocal cord is like a pianist with broken fingers. When your voice is hoarse and bent out of shape, you feel as though your body has revolted against you. It is extremely frustrating to have to under-sing a song that you have practiced to be a showstopper. There are a variety of factors as to why a singer's voice goes awry, ranging from faulty technique, to pollution, to extreme weather changes. Regardless of the reason, an out-of-condition singer is an upset singer. So have a little more compassion the next time you hear a performer crack or hit a flat note. That fella is having an awful night.
All singers are innately competitive
Call it a cultural byproduct of being born and raised in a country where amateur singing contests are held regularly in every barangay. In the Philippines, we train singers in the same manner that we train boxers and basketball players. They are bred with the desire to be the best at what they do. This attitude can either be productive or utterly devastating to the singer's ego. There are singers who enjoy listening to other singers and treat it as a learning experience. And then there are those who choose to live in their made-up world where their talent is completely unbeatable – in colloquial terms, "Sila lang ang magaling." A reasonable sense of competition is always helpful, but it can lead to contempt and insecurity in heavy doses, which tends to be crippling to one's growth as an artist. At any rate, overly competitive singers are hardly a cause for a complaint. Whenever two singers compete, it's the audience that wins.
Singers ARE athletes
What most folks tend to take for granted is how physically demanding singing could be. Singers need to train and condition their entire bodies to produce good sound – similar to how athletes prepare for sporting events. It's not just the vocal cords that do the work. To get through one performance, you have to manage your breathing, access the right resonators, shift from one placement to another, control your diaphragm, make sure your mouth is formed properly, smile internally, raise your eyebrows, draw the note in, push the note out – all the while trying to look like the song just flows out of you naturally.
Speaking of athletes, here are some UAE-based Pinoys with truly enviable physiques!
Singers love it when you listen
Not just hear, but actually listen – because you could sit through all three of the band's sets and miss everything that the singer is trying to express. Your senses could be addled by alcohol, you could be pouring all your attention on that hot babe across the room, you could have just come to the gig for the dancing – you could be distracted by so much nonsense that you fail to listen to the very qualities that make the singer's performance great. Singers appreciate an attentive audience a lot more than any tip or passing compliment. They may be gladiators, athletes, and occupational copycats, but they tear out a bit of their soul to breathe life into their song – the least that you could do is pay attention. Remember: you came to the gig to witness greatness. So listen.
THE ILLUSTRADO SINGERS HALL OF FAME
We've searched high and low to find the best, most accomplished Filipino singers in the UAE! Here are some of them.
Royce Aldrich Centeno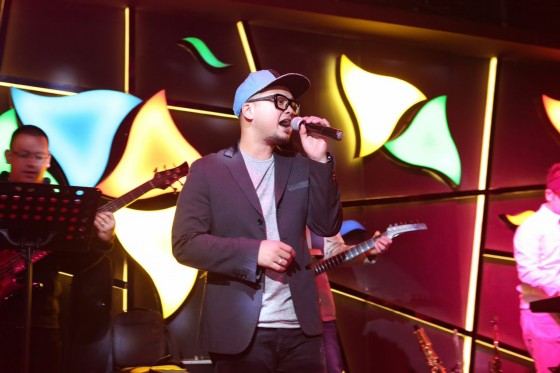 The Voice: Mighty tenor belter that easily overcomes the most demanding power ballads. Royce has been singing back-to-back gigs for years, but his voice shows no signs of faltering – a testament to his reliable technique and discipline.
Musical Influences: Stevie Wonder
On his favorite song to sing: What might have been by Lou Pardini. They said that song suits my voice and I feel like the song is showcasing my skill to its full potential.
On what makes Filipino singers so good: Filipino singers have a distinct sound in singing. Full of emotions. They make you feel the message of the song.
Listen to Royce Aldrich! Nightly, at Kitakits Kafe & Klubb, Marco Polo Hotel, Deira, Dubai
Anchell Antonio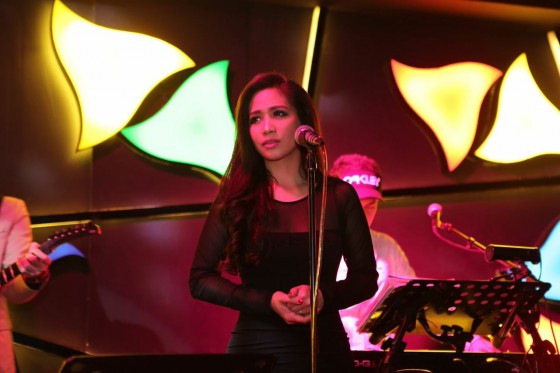 The Voice: Sweet, silken, and sultry tone of voice that can make any man weak at the knees. She may sound delicate but don't let her pixie appeal fool you. That voice packs a punch – and it stays forever young!
On what's great about singing: I can express what I feel through singing and earn money at the same time.
On what's not so great about singing: Reality is singing is still a job and like any other job you have to work hard. When you're sick u have to look ok. When you have problems you still have to be professional. The worst scenario is when somebody does not appreciate your singing. Worst feeling!
Listen to Anchell! Nightly, at Kitakits Kafe & Klubb, Marco Polo Hotel, Deira, Dubai
Honey Lhet Acuna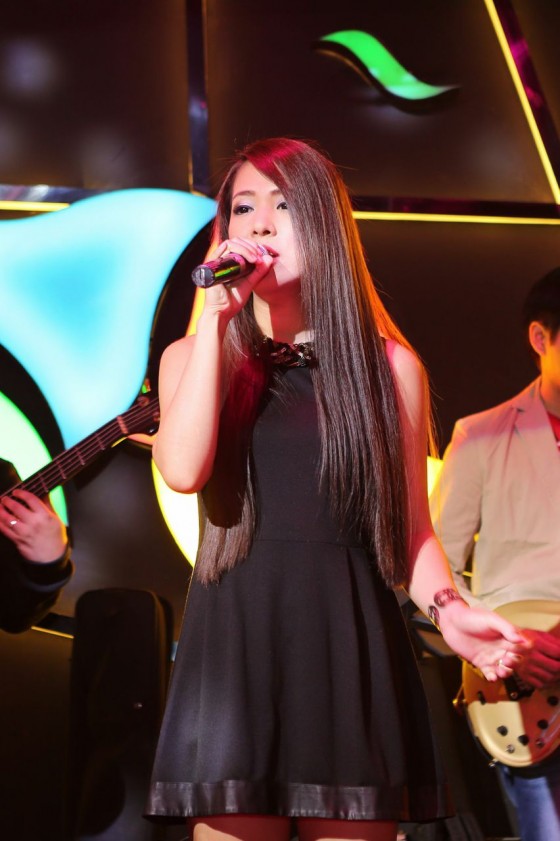 The Voice: Rich, intoxicating alto that's soft like butter and slow like, well, honey. In an industry that is oversaturated with spritely sopranos and power belters, her voice stands out – dark and mysterious like single malt whiskey.
On what made her decide to be a singer: I decided to be a singer when my mother and peers kept complimenting me on my voice. I've also won some competitions.
On her favorite singer: Whitney Houston because she sings from the heart and most of her songs are based on her life.
On what makes Filipino singers so good: Filipinos are very emotional. They perform straight from the heart, which gives more value and creates strong impact.
Listen to Honey! Nightly, at Kitakits Kafe & Klubb, Marco Polo Hotel, Deira, Dubai
Reggie Sandoval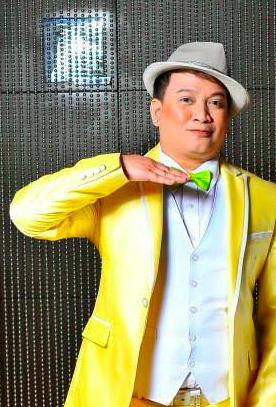 The Voice: Dexterous, versatile baritone that can glide across different genres. As a comedian, Reggie often uses his voice to great comic effect, but he can class it up at the drop of a hat. Not many singers can sing Endless Love as both Diana and Lionel, but Reggie makes it sound like the most natural thing in the world. Oh, and you haven't lived until you've heard him impersonate Jaya!
On what made him decide to be a singer: Singing is in my blood! I come from a family of entertainers. 5 of my siblings are also singers, and I really look up to them.
On the one song that you enjoy singing the least?
It's Dance with my Father by Luther Vandross because it makes me so emotional. I always remember my Dad. But I know he's in good hands now so everything is fine.
Listen to Reggie! Nightly, at Makati Comedy Bar, Asiana Hotel, Deira, Dubai
Rosa Reyna Salatandre aka Mika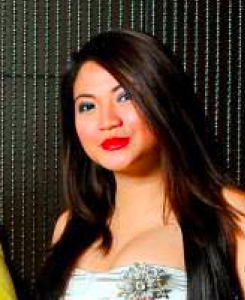 The Voice: Thick, tasty alto that grows stronger and richer in the upper registers. One fascinating detail about Mika's voice is her beautiful vibrato – luscious and flawlessly symmetrical, perfect for dramatic ballads or jazzy numbers. And she's super funny too!
On how she practices for her performances: I listen to the music and get the cues of the songs. If I can't reach the high notes I just make own style .
On her favorite artists: Christina Aguilera, Alanis Morissette, Natalie Imbruglia, and Tina Arena. They have unique style compared to others.
On what makes Filipino singers so good: They are competitive and they make sure they sing songs better than the original artists.
Listen to Mika! Nightly, at Makati Comedy Bar, Asiana Hotel, Deira, Dubai
Raymond Malavega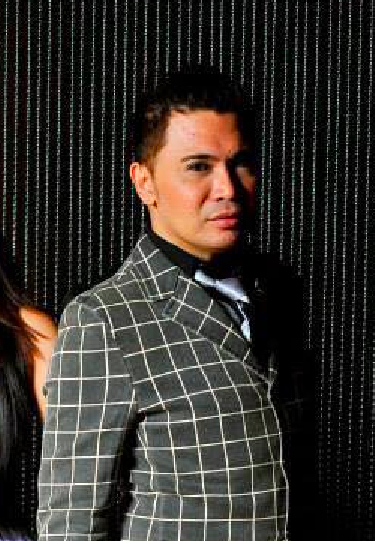 The Voice: Ballad powerhouse that's built to echo across large concert halls and break many hearts! As a seasoned vocalist, Raymond is as impressive as he is expressive. His performances are noted for their great strength and awe-inspiring emotional depth.
Musical Influences: Regine Velasquez and Martin Nievera
On what's great about singing: Money!
On what makes Filipino singers so good: Most Filipinos are born artists. Their talent just naturally flows from the heart!
Listen to Raymond! Nightly, at Makati Comedy Bar, Asiana Hotel, Deira, Dubai
Cris Bernardo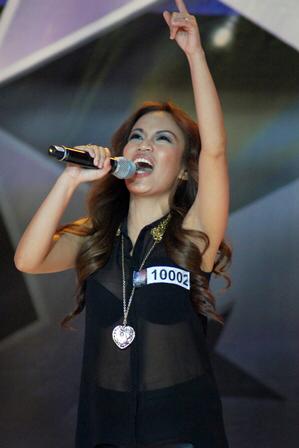 The Voice: Incredibly strong mid-belt and head voice with practically unlimited potential. Her tone becomes even more brilliant and crystal clear on the high notes, which is a trait that is commonly heard in gospel singers.
On what made her decide to be a singer: My dad had cancer when I was in college. I had to sing at night and study in the morning. I used the money I earned from singing for my allowance, and for school projects.
On what's great about singing: You get the chance to share your talent to thousands of people, around the world. You can express your emotions when you perform. Sometimes, the only way to let your feelings out is to sing it out. You can't express it any other way!
Listen to Cris! Mondays, Wednesdays, and Fridays, at Rodeo Drive, Sheikh Zayed Road, Dubai
Karen Peachey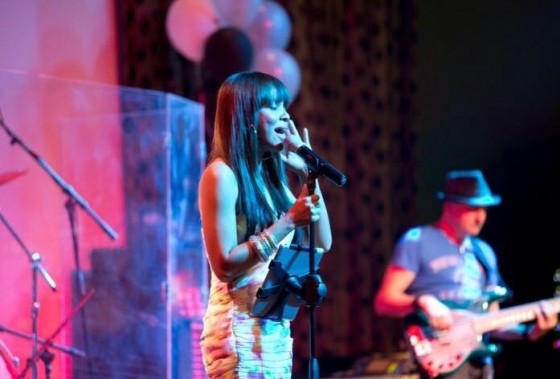 The Voice: Queenly, stately, and regal. Karen is often compared to Whitney Houston not only because of her emotive style of singing, but also because of her truly captivating stage presence. You don't just listen to Karen – you experience her. She draws you in with her voice. She may be performing to a crowd of thousands, but somehow she sounds as if she's singing only for you. She's THAT good.
On when she realized she wanted to be a singer: As a kid, I was extremely shy and quiet. Singing was a way for me to express myself and give myself confidence .
On what's not so great about singing: I honestly believe that there is nothing bad about it.
On what makes Filipino singers so good: We are committed to ensuring that we always give 100% to every performance.
Listen to Karen! Fridays, at Stars and Bars, Yas Island Abu Dhabi