IT'S WHAT I DO – April 2015
STEVE PADILLA
Architect & Coordinator –
Control Contracting & Trading Company
Abu Dhabi, UAE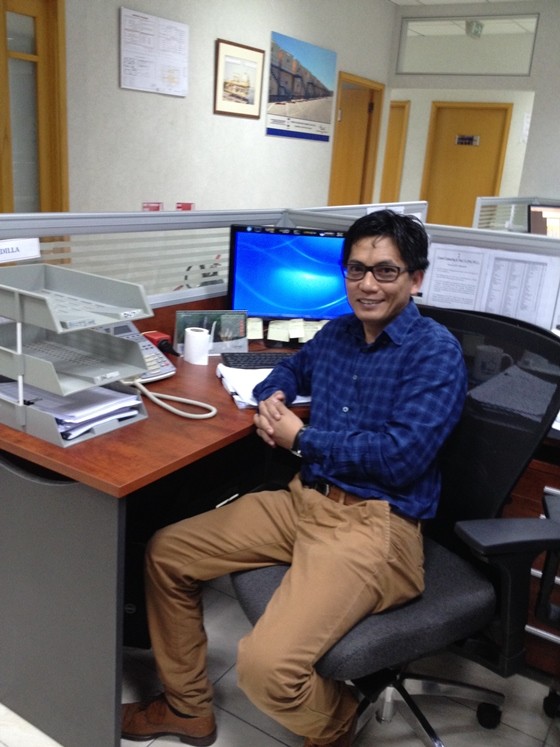 My Job
I am an Architect/Coordinator for one of the oil and gas companies based in Mussafah, Abu Dhabi. As architect and coordinator, sometimes I visit our site/yard to check if the design of barges, cabins and offshore structures are properly followed, meeting with our clients and consultants requirements (NPCC, ADMA-OPCO, GPC, Technip, ADGAS etc.). I also make sure that all our design and engineering deliverables are properly coordinated – checking all the drawings before submitting them to our client, coordinating with the vendor, draftsman to Discipline Engineer to Project Manager until construction. In my work, I collaborate with a multi-cultural team and professionals from all levels.
My Day
I'm just a typical professional with a lot of friends. My day starts with prayers with my wife right after waking up. We start our day thanking God for another day, another exciting day. At the office before work, we have some tea first and chat with fellow Filipino staff. After work, I fetch my wife at her workplace just across the street. In the evening we eat together and chat about the day's events. Then, I do some small household chores to help my wife who is due to give birth in May. My wife prepares our food (breakfast and lunch) and clothes for the next morning. Thursday is our family day and date day. I always make sure to ask my wife to go out and relax and have fun – even if it's just a coffee date, sometimes. Friday is our favorite day as we go to church together.
Career and Life Advice
My message to my fellow Filipinos is simple. Put God first, enjoy your family, family bonding is very important. If family is lost, then there is no reason in working hard. Be happy for what you have, be humble and work hard even though nobody is looking at you. Enjoy your work. Don't make enemies at work and try to be friendly and in times of need your fellow staff will be the one to help you. Make friends, a lot of friends and go out with them sometimes. Always smile in the work place. Learn the culture of other nationalities and, at the end, you will earn their trust.
Don't be afraid to dream high. Don't be afraid to talk to your boss. Talk to them and learn from them. At the end you will earn their trust as well. If you earned the trust of your officemates and your boss, that means promotions and salary increase. Be wise in saving money. We don't know until when we will be working in this country. Try to learn the 10 20 70 savings system – 10% for God or whatever your heart wants to give, 20% for savings or much bigger depending on your situation, and 70% for the rest (rent, clothing, shopping gadgets etc.).
…………….
CHRISTIAN MAGADIA
Head Structural Engineer – Ted Jacob Engineering Group, Beca
Dubai, UAE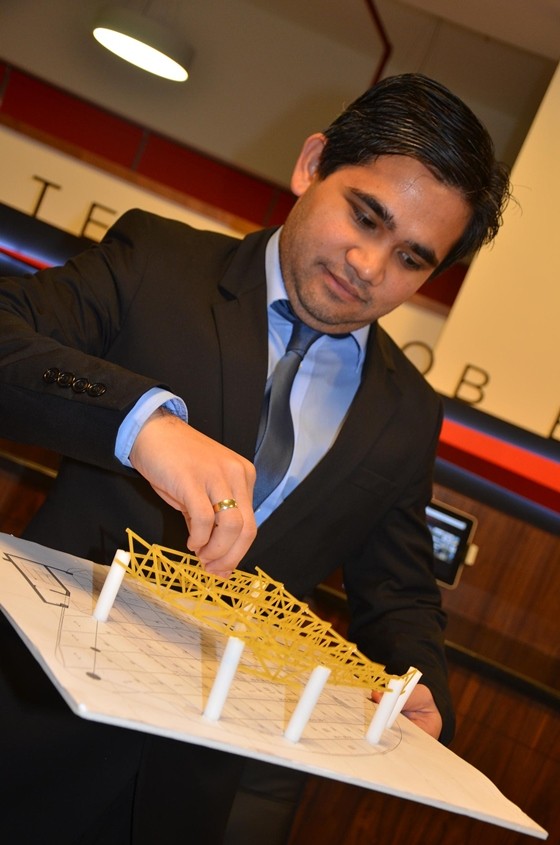 My Job
I am a structural engineer by profession. As a structural engineer I design buildings and infrastructures. I work closely with architects and other engineering professionals in addition to dealing with local authorities and decision makers. We are the mind behind all the magnificent structures and iconic monuments that make up a civilization and our responsibilities include designing comfortable houses for all of us to live in.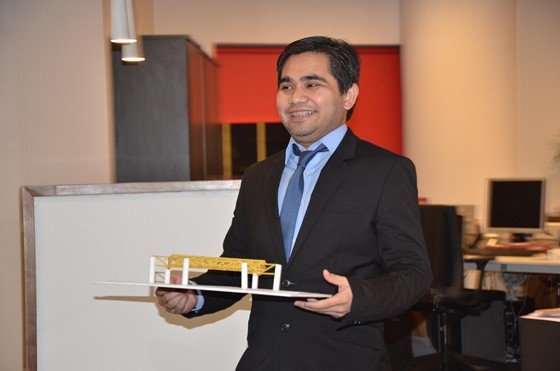 One of the most remarkable events in my career was when I passed the chartered structural engineering examination given by the Institution of Structural Engineers in the UK. Having a degree not recognized in the UK, I had to write a full technical report to prove that my academic knowledge and experience are at par with the UK Standards and is equivalent to a Masters Level in the UK. Achieving chartered engineer status opens a lot of career opportunities not only here in Dubai but anywhere in the World. The certification allowed me to accept a role in New Zealand to help in seismic design and retrofit of existing structures affected by the 2012 Christchurch Earthquake. I take pride that the quality of our education and trainings back home are at par with the best in the world.
My Day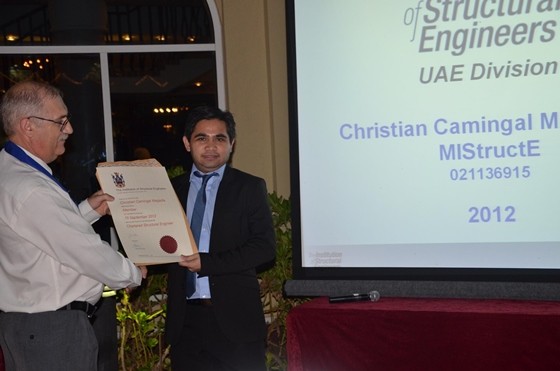 As the head of the structural department in our company my day starts with planning and administrative stuff, to make sure the team has enough work and that they perform each task efficiently. Internal meetings will soon follow to monitor the progress of each project and follow up issues, programs, and deliverables. The next half will be occupied by external meetings with architects, clients, local authorities, and contractors. My day in the office will not end until I have a daily catch up discussion with our management to talk about finances, resources, and direction of the company. If I get lucky I may be involved in some hard core engineering work the following day!
Career and Life Advice
My message to our fellow Filipinos is to reach for the sky whatever role or position that you are currently in and enjoy while doing it. And the most important message is that we should all be proud to be Filipinos everywhere we go! Mabuhay!
……………
CLEOFE RINGOR
Office Manager – DSM Technology FZCO
Dubai, UAE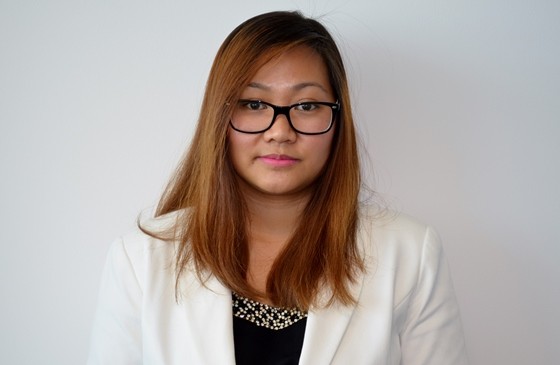 My Job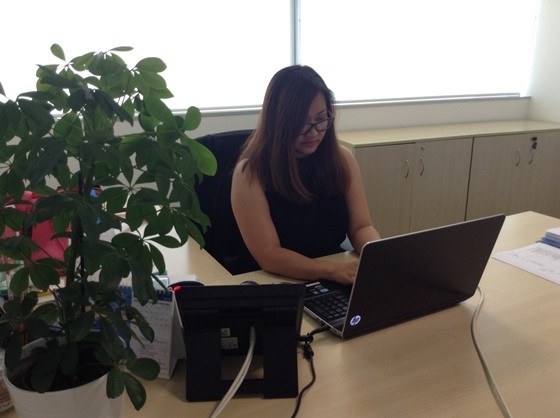 I am an Office Manager working in the oil and gas Industry in the Middle East. I have worked in the same company for quite a few years now and I've been enjoying since. As an Office Manager, you have to ensure that the office is running smoothly, overseeing the workloads of your co-workers. It's never been easy to delegate tasks to your team, but I always see to it that everyone is happy and enjoying their work, and I try to create a healthy work environment for all.
My Day
There are busy days, and there's time to chill, as well. My role on a daily basis is to check and complete pending matters, to recruit, screen CVs, liaise with agencies and authorities, meet with the clients, suppliers, lawyers – there are too many to mention. At the end of the day, your main challenge is your employer, how they are satisfied with your accomplishments and performance, and whether your tasks have been executed properly. Your aim is to impress them, to keep your job in the long-term and once you're at the peak of your career, make the most of it and make yourself useful all the time, feed your brain so you won't get obsolete in the market.
Career and Life Advice
I have started in a rank-and-file position, yet I told myself then that my career will not end there. I had many sacrifices, I have pushed myself to the limits in order to succeed and achieve my dreams, from being a receptionist to an office manager. My goal was to become a manager at the age of 35 but that didn't happen. Because God is good! He answered my prayers earlier than I least expected and I became a manager when I was 32. It's really not about how many trophies or medals you have earned in school, but how determined you are to produce a golden egg.
"Your dream will stay a dream if you don't work hard for it." Remember that – "knowledge is power." You can do almost everything if you are smart, but refrain from doing bad. The one thing I have learned is to be fair to everyone, be kind and honest even if no one is watching you and share your blessings if you can. I must say that I am truly blessed that I am living the life of my dreams. To my friends, relatives and family who inspire me, thank you for your tremendous support, and to my Papa this is for you. I just hope you were here to see the person that I had become. I know you'll be proud.