POWER TO THE PINOY: Is there a point to Pinoy Pride?
By Lalaine Chu-Benitez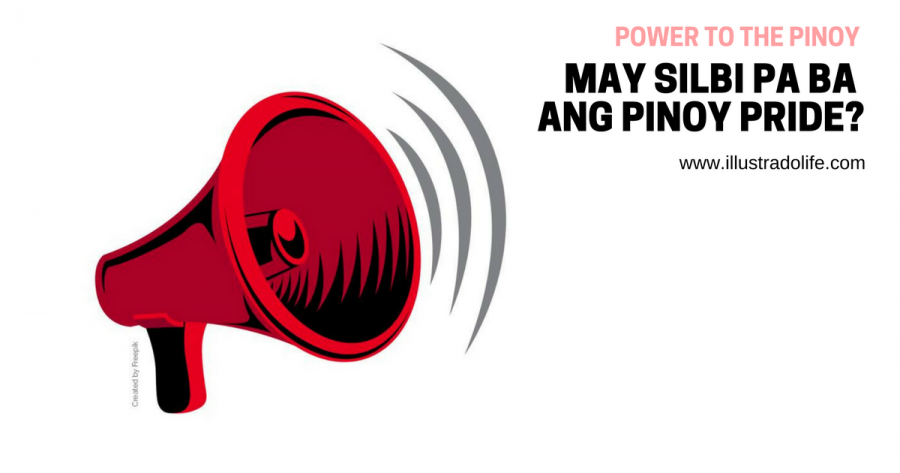 In a time of rampant fake news, internet trolls, a community bitterly divided by warring political factions for all the world to see; when words like "bobo," "dutertards" and "yellowtards" are hurled from one kabayan to another because "it's a democracy and one can say what one wants to say"; while high and mighty foreigners take it upon themselves to lecture our government on how to manage our sovereign nation's affairs – may silbi pa ba ang Pinoy pride?
Some would ask, what Pinoy pride?  Why do you have to call somebody's achievement your own?  Porke't Filipino?  Why do you need to claim every American Idol contestant or Hollywood celeb with a drop of Filipino blood as one of us, if they were not even born in the Philippines?  Why even boast of Manny Pacquiao's and Lea Salonga's triumphs when you had nothing to do with it?
Perception is reality.  Perception is reality.  Perception is reality.
And so if we should not celebrate the wins of our own compatriots, what is there to define us? What value do you think are our people accorded if what is mostly known about us is derogatory?  A decade ago, the most common words associated with Filipinos were "Sick Man of Asia", Ondoy, rape, domestic helper abuse. Now it is EJKs, Abu Sayyaf, "hopeless and helpless," among others.  The law of propaganda attributed to Nazi Joseph Goebbels says – "Repeat a lie often enough and it becomes the truth."  This works for us the same way – "Repeat a negative often enough, and it becomes the ONLY truth."
One could argue that there is a measure of verity in all that.  However, that is only one part of the whole.  The other side is that –
We have a lot to be proud about.
There is no denying that our country and our people are blessed. We have been bestowed a myriad of assets from places of natural beauty, to talented compatriots making a mark whether they are based back home or elsewhere, Filipino brands and businesses that have given the world a little taste of our culture, and common values that have endeared our people to others – our friendliness, hospitality, our resilience, our orientation to service.
We are in this together.
If we cannot see the positives ourselves, how else can we contribute to the promotion, let alone the upliftment of our own people?  Surely, you don't think someone else is going to take it upon themselves to promote our community?  On the contrary, each of us have a role to play in this equation, as de facto ambassadors of goodwill for our country and our people.  Because remember, whether we like it or not, we are all in this together.  We are the summary of our individual efforts and our own collective drive.  We might as well use the cards that are stacked in our favor for our own betterment and advancement.
Let Pinoy pride inspire and motivate.
Pinoy pride is about empowering people.  It is not a license to be lazy while resting on somebody else's laurels.  There is nothing wrong about thriving on reflected glory.  What is wrong is wasting the positive impact or utilizing it for something negative. Pinoy pride also does not exclusively reside in the Philippines or within the "purong Filipino."  It is in the hearts of all Pinoys and Pinoy+ scattered beyond the motherland, who feel connected despite the distance.
We Filipinos need to start looking kindly, more positively and progressively at ourselves and each other, and utilize the successes of our kababayans to help us forge onwards.
So claim it, claim them all.  Take that Pinoy pride and use it to fuel your confidence and aspirations.  We have all to gain from being "Taas Noo, Filipino."
_______________________________________________________________________________________
Find more Pinoy Progressive on Illustrado Life.