Dealing with Being Single During the Holidays
By Kristine Abante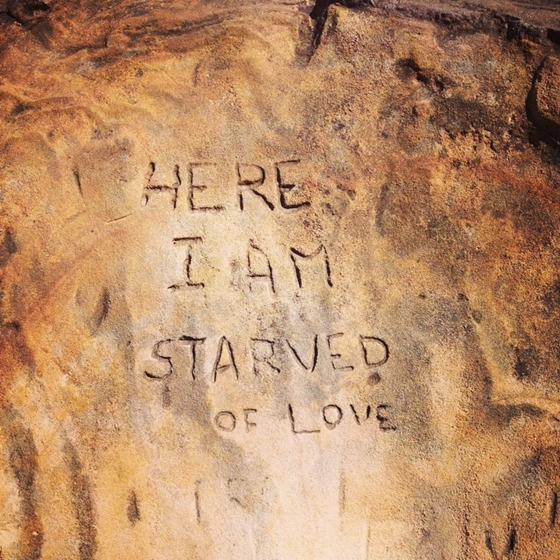 "Single. There's a certain dignity to it", goes a line from an old 90's cult movie favorite, but this quote is especially challenged during the holidays, when the temperature starts to drop, love is in the air again and you start to notice that snuggling in bed with your comforter watching silly rom-com movies just doesn't seem to be enough to compensate for the general lack of body warmth around you.
And if you're Filipino, it's the time of year when there's no escaping the myriad of Christmas parties and family reunions that will bring you face-to-face to that 98% chance of being asked the dreaded holiday question – where is your significant other? Or when are you getting married?
It can come out loud from your old pesky uncle who has had way too many San Miguels, or your very concerned Tita, your recently married friend, or it can be a discreet look of pity from those who are already too embarrassed to ask you for the nth time (like your Mom) but make no mistake about it, the question will come up.
The truth is whether it bothers you or not, whether you care enough to admit it, being on your own during coupledom's peak season is not an easy task, but there is definitely a silver lining to it all and that is – "Hindi ka nag-iisa, gurl (or boy)!"
There are plenty of certified SMP (Samahan ng mga Malalamig ang Pasko) members out there.
We talked to some of our fabulous Filipino singles on how they cope with being on their own during the holidays.
Affected much?
Danabelle Gutierez, a writer based in Dubai who recently published her collection of love poems "I Long to Be the River" says that sometimes she feels she's like the last single person on earth, but other times it doesn't matter.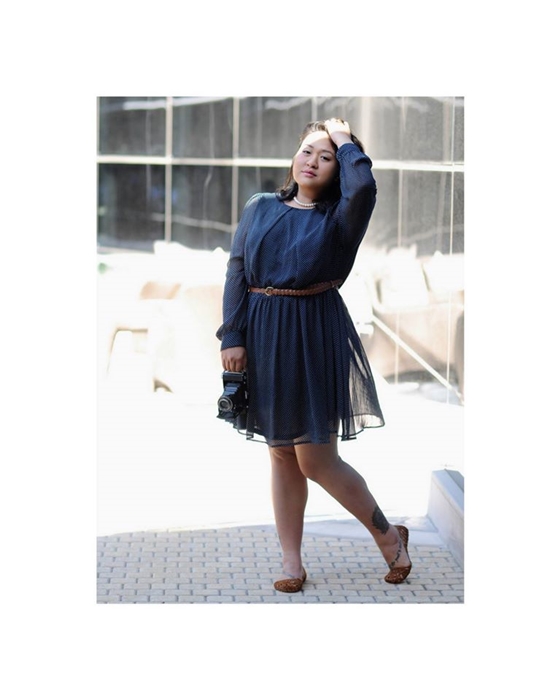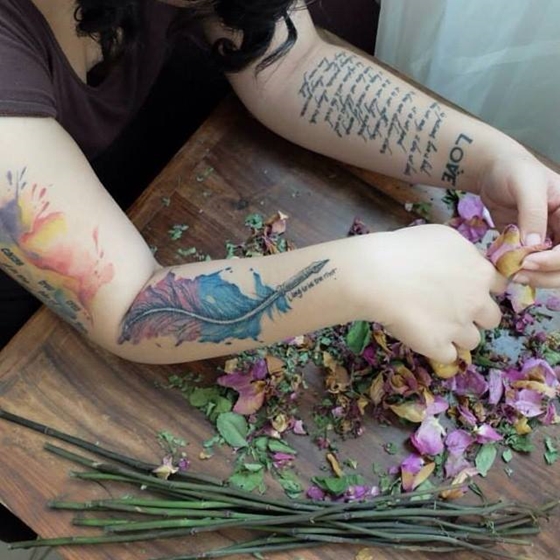 "I have been single for 11 Christmases. This Christmas would be the twelfth. Honestly there have been more Decembers where I don't even think about it. I mean, sure, it would be nice to drink hot chocolate, cuddle up next to someone by the fireplace in a log cabin, while it snows outside, but I live in Dubai so there's a slim chance to that fantasy. "
"My best survival tip is to live your life, surround yourself with the best people, eat all the best food, and make good art. If you're a writer, write. If you're a painter, paint. Whatever medium it is that you use, just make good stuff, and keep doing it", adds Danabelle.
Admittedly a hopeful romantic, Dubai-based marketing Exec Kate Narvaez opens up on her holiday blues. "It bothers me sometimes spending weekends alone or going out to a club or a restaurant with friends and not have someone hold your hand, dance with you, or just generally be cheesy with. I'm used to being single, holidays or not, but I have to admit it would really be good to meet someone special, someone for keeps."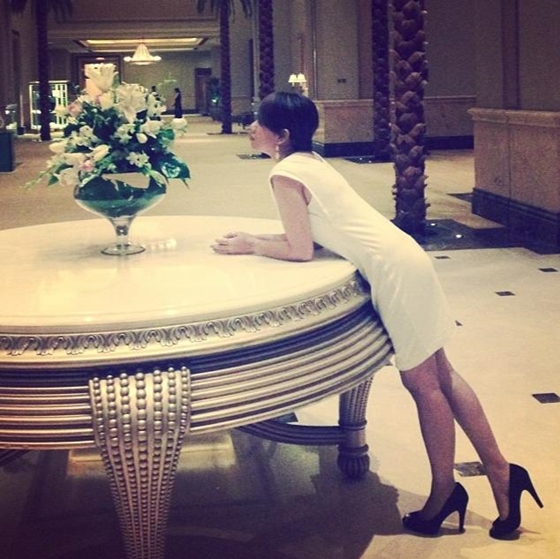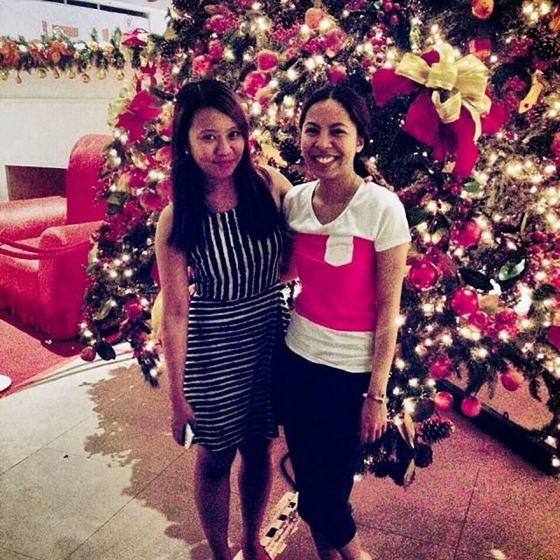 The good and the bad
Betsy Vergara, a Finance consultant based in New York shares that there are two sides to the coin, the best and worst part.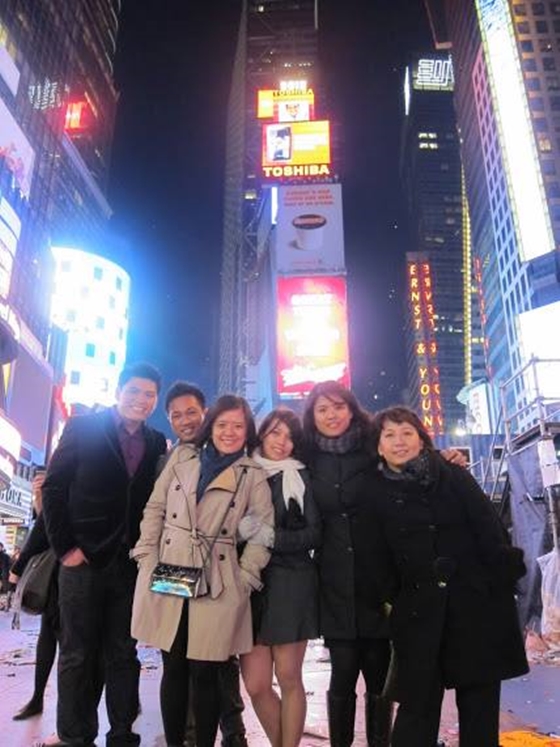 "One of the perks of being single during the holidays is the element of openness to spontaneity. If you are a willing subject, you never know what's in store for you during random invites to parties with other single friends. There's also that freedom of doing the things that YOU would feel like doing, no need to please others. You can have one year that crazy/busy/crawl back to your apartment tired and hung over, and the next year, you can be a total hermit. You can do what your heart pleases."
"The worst part is the constant reminder that you are not in a relationship. The Christmas events that are solely targeted for couples. Seeing coupledom PEAK everywhere esp. during the holidays, in the parks, restaurants, movies, in media. I mean EVERYWHERE!"
"Honestly we all have the tendency to crave affection from a beloved, but there's no need to feel alone. As for me, I live in New York, where as they say 'anything can happen', so you never know, I'd rather enjoy and be optimistic," Betsy adds.
Yvette Camba, a self-confessed scrooge who works for Emirates Airline also shares the sentiment. "I like the freedom and it doesn't really bother me, but being surrounded by couples doing all sorts of PDA (public display of affection) sometimes gets to you. I suppose they're entitled to that. For the most part it's just irritating when you get asked all the time about 'why are you single?' like it's not allowed, or it's such a crime to be on your own. Otherwise I love December, the nice weather, the jolly vibe, minus the traffic and freakish consumerism, I enjoy the joie the vivre feeling it brings. "
Fight for your right to party
Jake Javellana 31, video editor, who has been single since he moved to the UAE says that he's immune to all the holiday coupledom stress.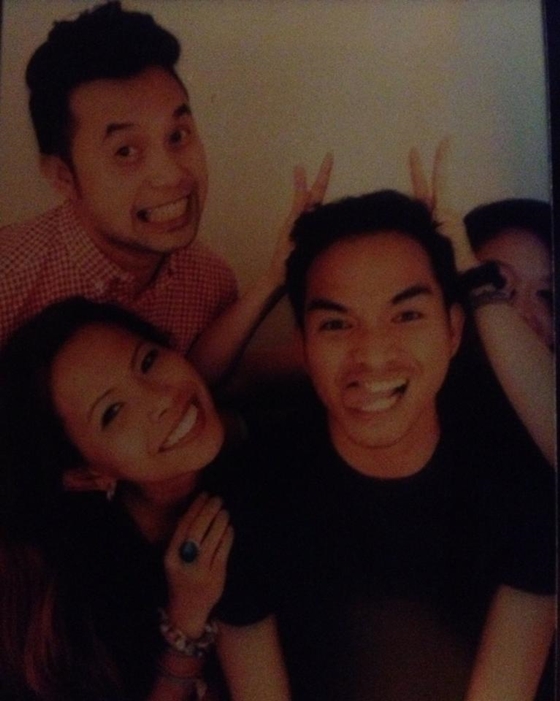 "I enjoy it (being single) to a certain degree, since you can do what you want and you don't have to consider anyone in making decisions. The best part would be the feeling of being free. I am not that bothered since I am not big on holidays to begin with. I try to be more outgoing, meet people or I take up a new hobby so I will be busy."
Mackie Andres, 27, a sound engineer based in Manila also tries to take it easy and gets by his single status through tongue-in-cheek jokes.
"How long have I been single? As the Air Supply song goes: 'All My Life.' I don't really enjoy it, but hey the best part is no drama, of course, there's also no love! Haha! Anyway, look at all the food this Christmas!"
"If I could ask Santa for one thing this year it would be for this girl I like who is now online on Facebook to stop ignoring me. As much as I want to start a chat with her, I'm stopping myself because I know I will just be 'seen-zoned'," he says with a laugh.
Support groups and shopping priorities
Chai Boiles, 38, who broke up last Christmas with a long-term partner opens up about celebrating this Christmas alone.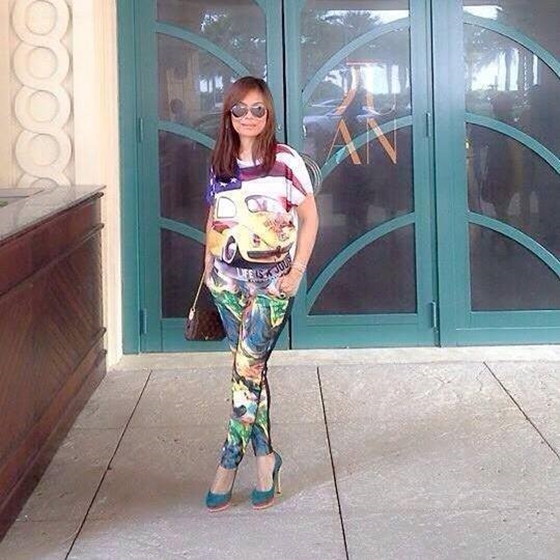 "Do I enjoy it? Yes and no. Yes, kase may mga friends and sisters naman ako dito sa Dubai, so I have a good support group. The best part is that I don't have to worry about buying a Christmas present for the boyfriend, tipid diba? Of course, you also miss the tight hugs, nothing is better than having someone to hug during the cold months and if I can ask Santa for anything, I want a husband!"
Ella Sison, 31, a chef based in New Zealand shares the same sentiment on the relief of not having to think about presents.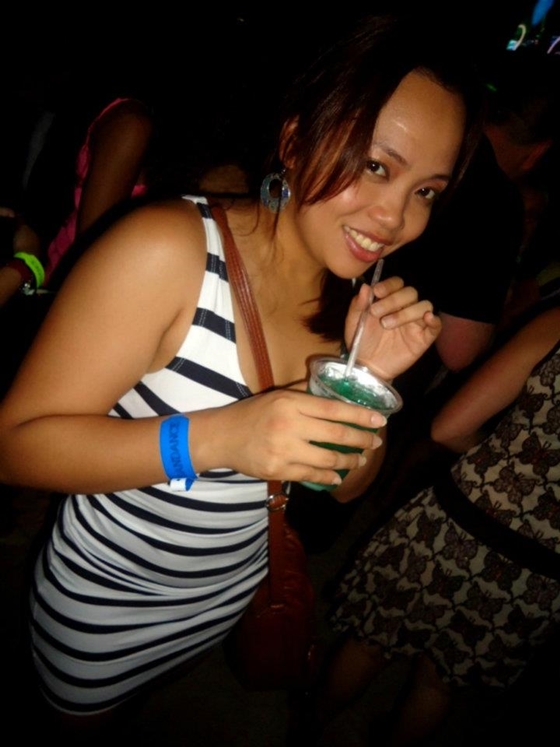 "Sometimes kasi you feel that your "obligado" to give them nice expensive gifts during Christmas, at least now that I'm single I don't need to think about it. The best part is being free from commitments, but I have to admit there are nights when you just allow yourself to wallow in the loneliness."
"The best survival tip is to keep yourself busy, be happy and love yourself even more. If you're up to it, there's plenty of dating apps you can check out. Of course it's nice to have someone special, but at the moment I'd rather focus on my career more than anything else."
Escaping the blues
If being single means not being committed to anyone, happy traveler and now Boracay-based, Christine Consas shares her fair share of being alone.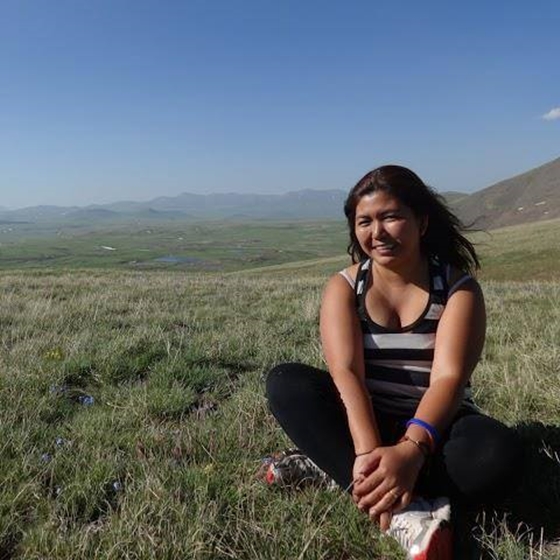 "I have been single for 6 years and 10 Christmases, not counting my non-committal 2-year relationship. I travelled with him first see how it goes and then I finally decided to go on my own, go home and pick up the pieces."
"It's great to be home for the holidays, I've been away for so long that it feels good to be surrounded by happy people and people who love you, you realize there's really no reason to despair, everything will fall into place at the right time.
Make-up artist and Emirates Airline staff Erl Daguplo who has been single for 5 years says that it takes a brave woman to suck it all in.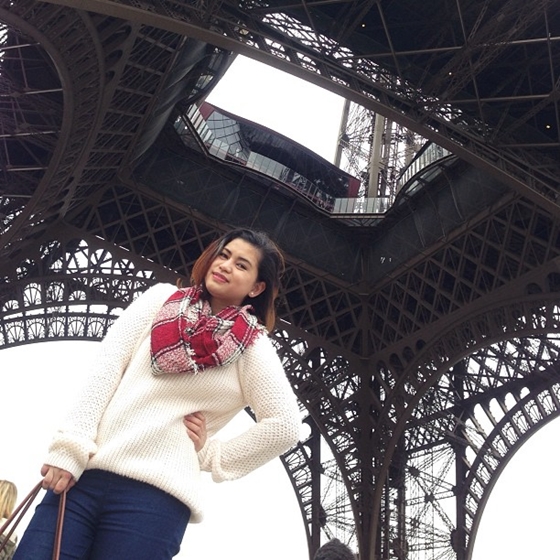 "I'm enjoying the independence, but inggit strikes when you see all these sweet couples. For me, I normally cope with the holiday blues by using my travel perks to backpack to a faraway land and just get away from it all."
While travelling may allow you to escape the hassle of dealing with the holiday blues, cabin crew Joanna Ardiente, who gets to fly all over the world for her job thinks it's also what's keeping her from not finding a stable relationship.
"For the most part I'm not that bothered to be single during holidays. This job has saved me from heartaches and
going crazy but I must admit I do get a bit jealous, like when you gather up with friends, and you're the only single person in the group there's that moment when you start comparing yourself to them and thinking about how lucky they are while you sit there and wonder why you can't have the same thing? Of course, you also start to realize that it's better to stay single and wait for the right guy rather than just find someone less ideal to cozy up with, just because it's the holidays."
Wishing, waiting and choosing to be happy
Mykhel Reyes, IT professional based in Dubai is the single guy who doesn't mind the wait. "I believe that in everything you do, you have to be intentional. During this holiday season, you can choose to be happily single, and you can also chose to love. For me, I already found the perfect girl it's been three years since I've known her. I'm holding out for her because I love her and when you love someone you don't just stop."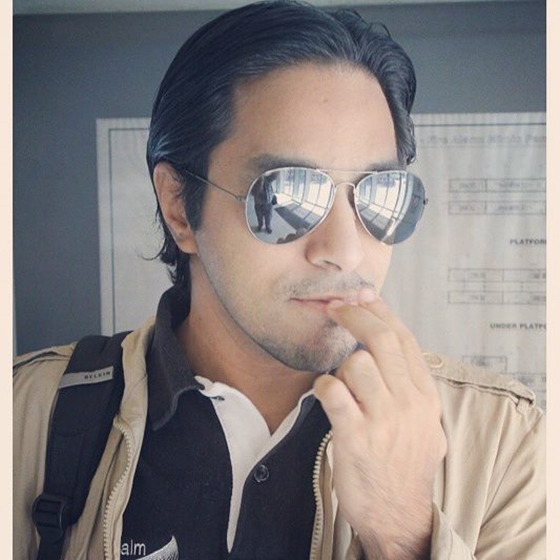 For the girls who are also in the waiting line, Mykhel has this to say – "Remember you are WOW – Woman of Worth – worth pursuing, worth caring for, worth the wait."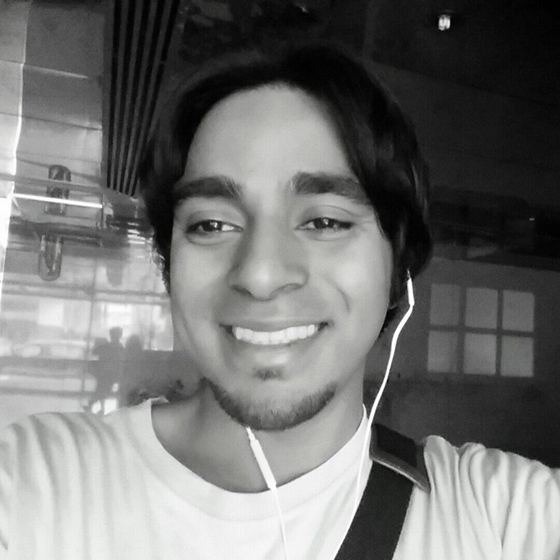 In the end, being single during the holidays is not so much about being alone as to opposed to feeling alone. Being alone may or may not be your choice but the truth is you really have no reason to feel alone.
So chin up, put on that warm smile, face the Christmas music and get ready to give and receive a dozen holiday hugs from the people who thinks you are a wonderful adorable person, albeit still single.
Read also: Holiday Survival Tips for Singles