Anna Paquin in an Oliver Tolentino pink wool linen cocktail dress with peplum was a winning moment not just for the Academy Award winning actress famous for her role in the TV series True Blood, but also for Filipino designer Oliver Tolentino.
The gown, which Paquin wore for an alternative cover for ZOOEY magazine's April-May 2012 issue, made Tolentino the third designer of Filipino descent ever to dress an Oscar winning actress. (The other two designers to have done so are Pitoy Moreno and Monique Lhuillier.)
Other celebrities joined the pack making Tolentino's name a regular spoken word on the red carpet.
Golden Globe nominated actress Emmy Rossum wore an Oliver Tolentino piña cocktail dress worn to the Global Green USA's 9th Annual Pre-Oscar Party last February in Hollywood. Tolentino was the first ever fashion designer to be featured at the pre-Oscar event with a dozen models wearing eco-Philippine fabric creations by the designer.  The New York Post chose Rossum in the piña gown as its "Look of the Week" in its Oscars weekend Sunday issue.
Gossip Girl actress Michelle Trachtenberg wore an Oliver Tolentino printed cocktail dress at a Brian Atwood event in New York.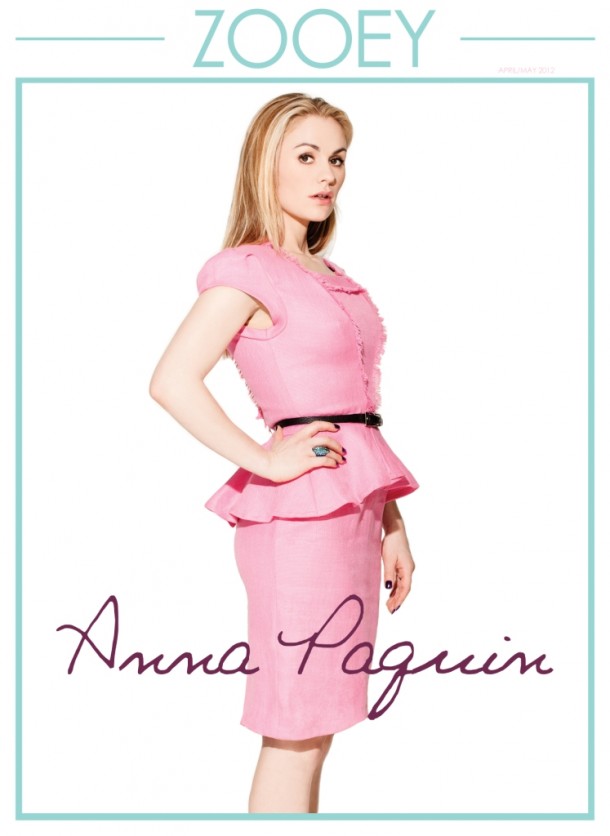 Tolentino has also designed clothes for musical talents like Kelly Price, Macy Gray, Patti Austin, and Cee Lo Green.
Not forgetting his roots, Tolentino has also dressed some of the best Filipino music talents including American Idol finalist Jessica Sanchez in her purple Oliver Tolentino gown for the "top 3 finalists" show.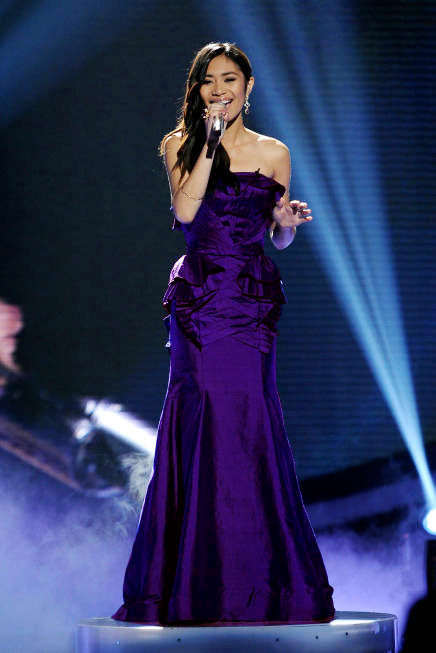 Journey singer Arnel Pineda is also a regular client and Kirby Asunto when performing the Philippine national anthem at the last Manny Pacquiao fight wore a red terno designed by Tolentino.
Recently, both the Tolentino name and face were part of America's Next Top Model (ANTM).  Tolentino created 14 outfits exclusively for the British Invasion (Cycle 18) season premiere which aired earlier this year. Tolentino also appeared in that episode.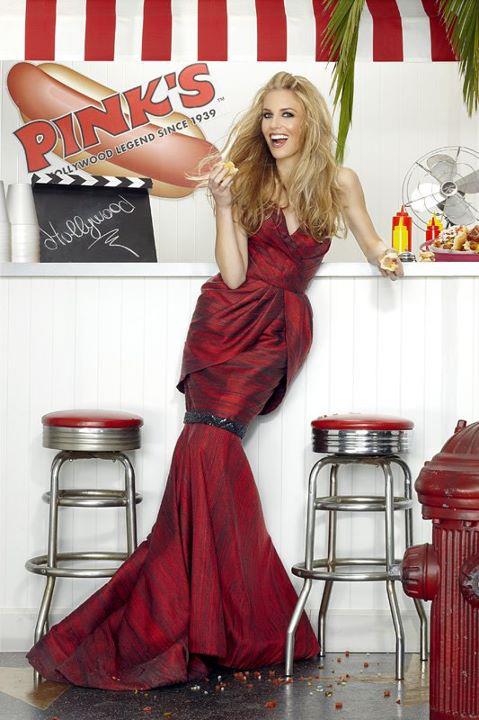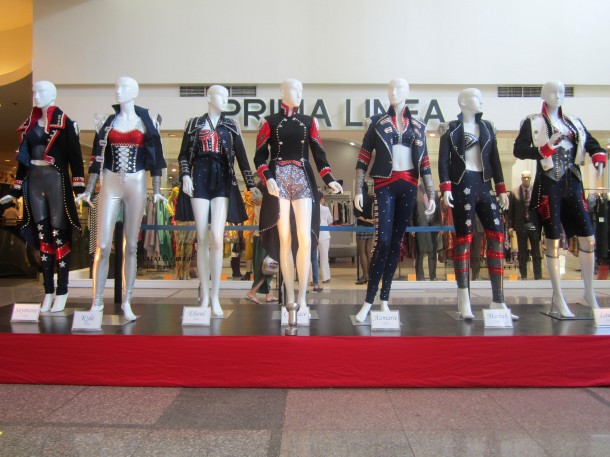 Photos courtesy of designer.