by Krip Yuson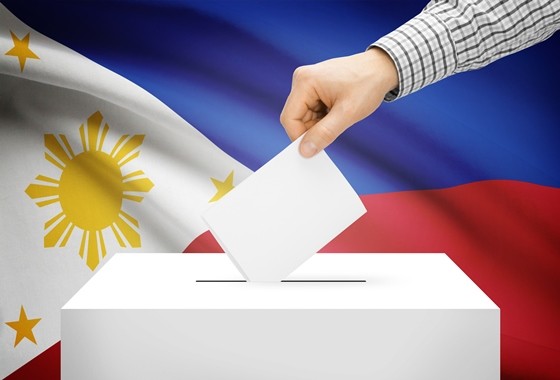 Far into the future, word fanciers will note that the term "presidentiable," newly minted as far as the OED or Oxford English Dictionary is concerned, had its origin in the Philippines. It's one of a score of fresh words officially accepted as part of the English lexicon, and sourced from our own engagement with the language.
No one can trace who it was, which Filipino, first used the term. He or she must have been a journalist, likely a columnist, who introduced the word the way a countryman decades earlier also coined a new term, "aggrupation" — which eventually took hold among many gullible users fond of employing a longer word than necessary, such as, simply, "group."
 It has yet to gain favor among British word mavens that shepherd neologisms into the OED. But "presidentiable" now has the opportunity to gain currency beyond our shores. Imagine Donald Trump being described as "hands-down the most tousle-haired presidentiable in the USA's lead-up to party nominations."
In our own little if frequently more rambunctious neck of the woods, the political scene has also certainly been heating up, less than a year before President Benigno Aquino Jr. steps down from office. The question of who will succeed him begs many answers, hypotheses, speculations, polemics, diatribes, or expressions of despair and disgust over the apparent field of possible contenders.
At this point, halfway through pre-election year, an educated, rational, and objective reading of the public pulse as manifested in media (print, electronic and social) would point to at least four major presidentiables. In the order of latest survey favorites, these are Senator Grace Poe, Vice President Jejomar Binay, Davao City Mayor Rodrigo Duterte, and DILG Sec. Mar Roxas.
A fifth possibility, waiting in the wings as it where, for whichever way the winds may blow, would be former President and current Manila Mayor Joseph Estrada. There are others who imagine themselves as presidentiables, but who are so down in the rankings. These include Senator Miriam Santiago, former senator Ping Lacson, and senators Alan Cayetano and Bongbong Marcos.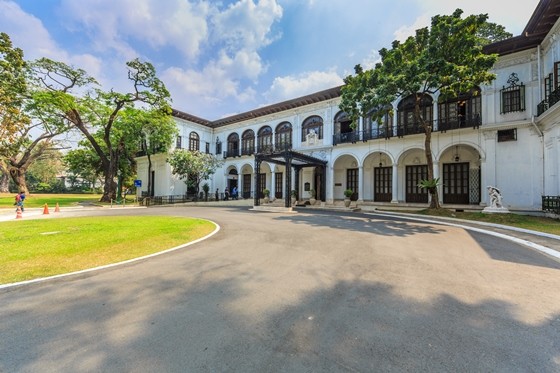 It wasn't too long ago that the Vice President ruled the roost in terms of surveys, long dominating the field owing to two evident factors: the fact that he was the earliest to make his presidential ambition known, practically from Day One of having been sworn in as the spare tire; and even more important, the moves he has been making since, basically to sustain the pro-poor image he has been enjoying among the D-E economic demographic, and strengthening his networking with local government officials (read: mayors) through effective sister-city arrangements, inclusive of alleged perks he showers on small-town mayors who visit Makati for a staycation.
Conventional wisdom had Mar Roxas eventually being named by the dominant Liberal Party, and its titular head, PNoy himself, as his anointed successor. But poor Mar has failed miserably in attracting the electorate. The consensus is that his best asset would be his clean image. Closeness to the President for whom he gave way in 2010 also meant a favor to be returned.
Yet Roxas' track record in government has remained dubious at best. He once headed the DTI (in GMA's term), in which position he lays claim to having been the Father of Call Centers as well as having helped bring the local cost of medicine down. On the other hand, his stint as DOTC head, and subsequent anointment of his successor, the LP's own president, Abaya, are now being blamed for all the multiple woes that that department seems to have foisted on the public: the MRT mess, the MRT-LRT connection delay, the sorry state of the NAIA terminals and still single runway (now daily congested), port congestion in Manila and lack of any improvement nationwide, pathetic pits to which the LTO has plummeted, even the NTC that can't escape blame for the country having the poorest broadband service in all of Asia.
Enter Grace Poe. As early as when she stunned everyone by getting elected as No. 1 Senator barely two years ago, after a two-year stint in government as MTRCB Chair, she was already being assessed, and told, by self-declared prophets (including this writer) that she could shape up fast as a presidentiable.
Grave concern among the middle-to-upper classes centered on a Binay presidency, if one were to believe that he personified large-scale corruption. Charges against him were brought up repeatedly in the Senate, and he was soon seen as simply countering with an Artful Dodger stance.
With more responsible voters fearing a slide back to patronage politics and endemic corruption, and only rabid LP loyalists believing that Mar Roxas could ever rise up in public acceptance to pose any serious challenge to Binay, even with a PNoy endorsement, it was understandable that Grace Poe would be seen as the savior for a continuation of decency at the top.
Her attractiveness is enhanced by her solid performance at the Senate thus far. She can also be easily seen as the antithesis of Binay in more ways than one, including the mythopoeic. She personifies an intelligent woman, she articulates well (in both languages) and sans any emotional display, her voice has a most appealing bell tone, and she looks more than pleasant. She is very fair, feeding those hungry for a classic confrontation between light and dark (as it was between Cory and Marcos). She is relatively young and fresh, thus not a trapo or trad politician. And she's the daughter, if adopted, of movie king Fernando Poe Jr., whom most still believe was cheated of the presidency when he ran for the office his daughter may now have in her sights.
With the opposition increasingly fearful of her rising popularity, Binay henchman Toby Tiangco, whose visage spells contravida from any angle, witlessly helped Grace Poe gain more traction by questioning her lineage. More people came to know of her foundling status. And doesn't everybody know that Pinoys just love the teleserye sterotype of an underdog?
There you have it as of mid-July, with Poe finally upending Binay in the ratings. For lack of space, we can only continue with this political reading, and eventual brave forecast, in a future issue.
In any case, the dance of the presidentiables has only just begun.