Excel V. Dyquiangco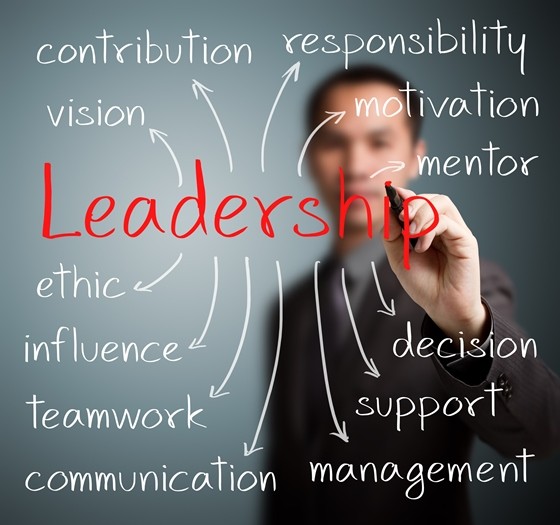 Times are changing. The youth who once had a vision of just graduating from University and keeping a good job has already set his eyes on challenging the world. They seek to revolutionize. They seek to transform. They seek to inform and adjust. They seek to dispute the norm.
Here are five young men and women who have braved all odds to become more than victors in their fields, life shapers bent on creating a worldwide phenomenon, notwithstanding age and experiences.
Alexandra Eduque, 24 
Championing Communities
Volunteering for Habitat for Humanity during her freshman year in high school was the turning point that fuelled her desire to serve the less privileged. Years later Alex established Move.org Foundation, a non-profit organization aimed at building schools and providing nurture for the underprivileged preschool children. To date ten classrooms in Navotas, Pasig, Paranaque and seven in Bicol have been instituted. "I was raised with the awareness that I've been blessed to have more than I need to subside on a daily basis, and thus, it is important to give back and share these blessings with others," she says. "It has always been ingrained by my mother that with privilege come responsibility."
Now at 24, Alex continues to exert her time, effort and resources to make sure that Filipinos live a comfortable life – so much that in 2013, she was awarded the Outstanding Volunteer Award in the 2013 Global Awards for Fundraising. "More than anything, it was a reassurance to me that I was somewhat doing something right and was threading along a good path because those who lived outside Philippine boundaries noticed the work I was doing with various communities," she says. "It definitely motivated me to dream bigger and work harder and keep on going."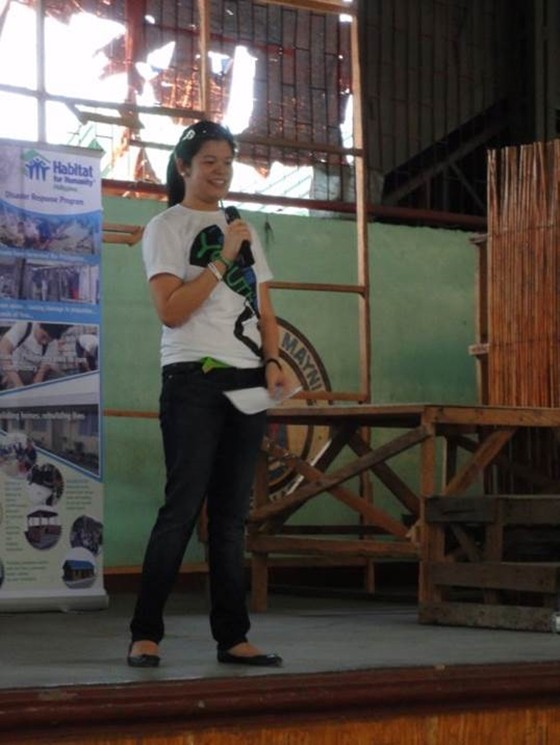 Her advice to young ones who'd like to achieve the success that she has: "Dream big, and then from there, take it and break it up into small tangible steps at a time. It may be broken into a million pieces, and a million more challenges, but if one puts their mind and heart into it, that puzzle of a dream will always be pieced back together."
Ponce Ernest Samaniego, 25
Promoting Youth Development
As Lead Youth Coordinator of the Asian Development Bank's (ADB) Youth Initiative, Ponce actively engages and partners with youth organizations and key stakeholders in and beyond ADB for promoting the role of youth in development through their meaningful participation. Ultimately, one of the main guiding principles of the Youth Initiative is that stronger youth partnerships have a positive spill over on member countries, civil society and other stakeholders to meaningfully engage in projects that spur inclusive development in the region. "On the whole, the nature of my work requires me to meaningfully collaborate with a broad range of stakeholders," he says. "This entails strong inter-personal skills and the ability to adapt in such a culturally diverse international community."
His line of work also comes with preparing and investing for the next generation. To do that, Ponce says that as an institution committed to achieving a poverty-free Asia through its targeted investments and financing of upwards than $20 Billion annually, the ADB must ensure that youth stakeholders both benefit and drive Asia's rapidly developing economies. "I believe that to invest in the next generation means to include youth in crucial aspects of development, from policy dialogues to project design, implementation, and monitoring and evaluation."
Tal de Guzman, 26
World-Class Shoe Builder
Tal had always been geared towards having a business since at such a young age she was already exposed to the inns and the outs of the industry. "It was merely a matter of what kind of business and when I'll start it," she says.
Risque Designs by Tal, her first business venture, proved to be a risky endeavour much like her shoes which is how she was internationally recognized and earned several awards. Her inspirations come from Filipino themes, collections on Filipino flora and fauna, the society, Filipino games, unknown legends and tales – basically anything under the sun. Risqué uses hand woven fabrics from different parts of the country, but now mostly focusing on the art of Hablon-making in Valladolid, Negros Occidental. "Some of my shoes are outrageous enough that people do a double take wondering whether they are wearable or not (but they are)," she says. "I like pushing boundaries with my designs, making uses of materials that were not used before for shoes."
In the near future she hopes to get more distributors and spaces for the brand. She also wants to expand into other products such as bags, scarves, and others that use local materials. Of course, the big goal is to make Risqué a global brand, recognizable for its design and craftsmanship. "The first few years will definitely be difficult that it would sometimes drive you tears and to break down," she says. "But as long as the passion for what you're doing is there, it will all be worth it."
Gian Scottie Javellona, 22
Creating a Reliable System
During his freshman year in high school, he vowed to beat Steve Jobs at his own game, telling himself that someday he would surpass Apple and put up his own company which he would call OrangeApps – simply because in his young creative mind, if there is an Apple, there should be an Orange as well. Just less than a decade later, Gian stands proud and his vision, fulfilled. "We believe that OrangeApps is not just a regular company, we see OrangeApps as a symbol of hope for the youth and for the next generation of Filipino entrepreneurs because if we make OrangeApps successful, everything will start to believe and dream again," he says. "We can indeed prove that we Filipinos can build a technology company from this country."
The concept of his business came from his experiences in his college years when he had realized that the technology was very slow – and at times, very painful. "When I was still a student I actually created my own mobile app that allowed all of the students in my university to access their student information using their android phones," he says. "Now OrangeApps is offering a cloud based technology platform to any k-12 schools around the world to have a system online. In less than three minutes they work their way around their enrolment and their payment. They can also find out their grades through the system – all in just one single platform."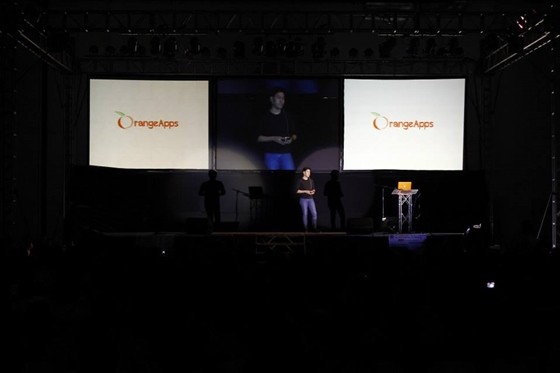 He gives this advice for those who want to become successful someday. "The sooner you start, the faster you will learn," he says.
Mica Tan, 23
Angels at Work
At thirteen, she was already trading stocks. At nineteen she had her own distribution business. At twenty-one Mica had established MFT Group, a financial holdings company that seeks to provide financial assistance to companies who are in dire need of help. Now more than a year later the business already has nine companies under in its belt, all from varied sectors and industries – publishing, printing, manufacturing, credit, and agriculture equipment. "Being an investor, the most difficult part of my job is the pre-judgment people make because of my age and my educational background," she says of her challenges. "When people see me, the first thing they usually say is "She's twenty!" I don't blame them but I see the change of decision-making process when they get to know me more. The most fulfilling, on the other hand, is seeing these companies growing and slowly making progress and when the owners introduce MFT Group to their kids. This is a human of way of investing and helping out entrepreneurs."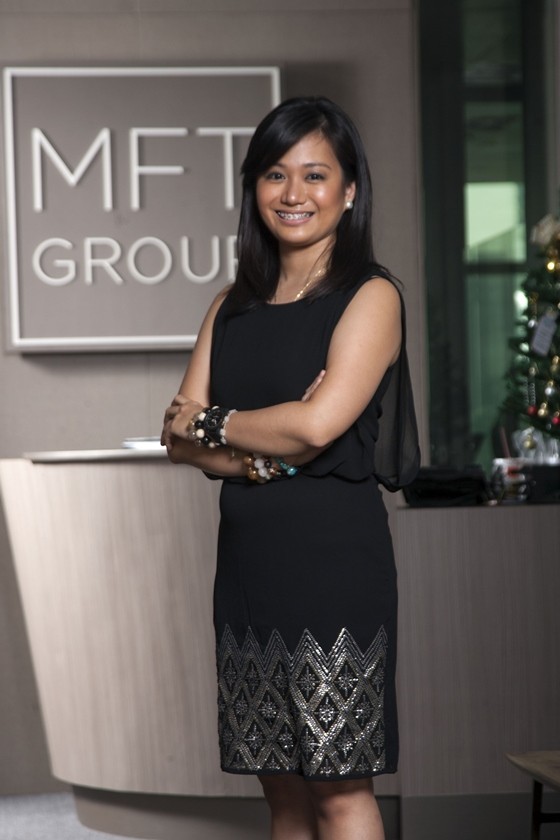 In her journey as an angel investor some of her learning includes never to eat alone because it is through these times in her life that she gets to meet interesting and fascinating people, discovering more of their hidden talents, treasures and facets. Along the way she also surrounds herself with intelligent people and tries to discover their biggest problems. "This is important because a real business solves problem," she says. "When you have a business, you need to make sure that you can solve other people's problems and not just your own."