A review of the Family Friday Brunch AT JW Marriott Dubai
By AJ Choleng Marasigan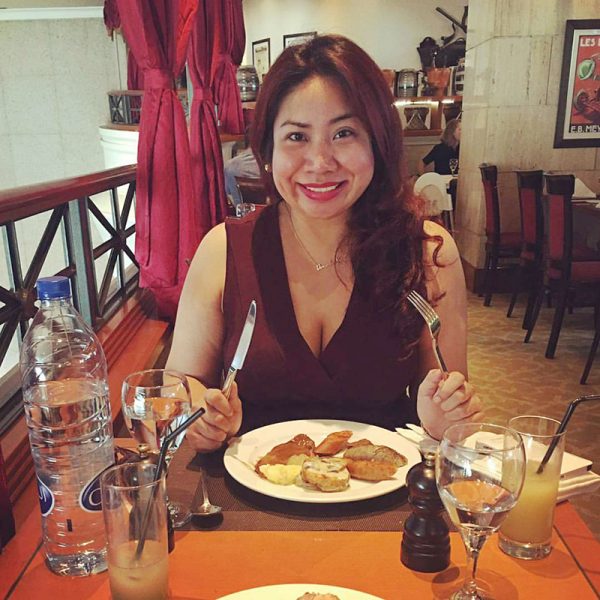 Whoever coined the phrase "bitten off more than I could chew" must have been caught in the middle of a buffet, in the brink of over stuffing himself. However, I seriously think he hasn't seen anything as lavish as JW Marriott's Family Friday Brunch ! We walked in to The Market Place at half past 12, arms akimbo ready to take on the challenge. I looked around this cozy little hub and thought to myself, well this looks fantastic! And in the most jovial manner, we were told to "try and taste everything." And that, we did.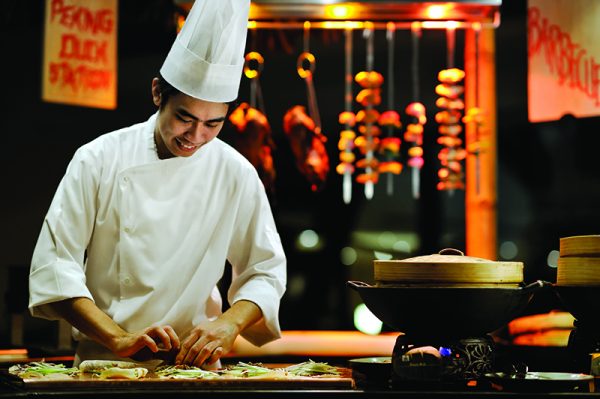 The Market Place
It must have been the residue of the holiday season but the place still feels like a massive Christmas lunch buffet. The cold cut section boasts of some amazing seafood appetizers. They also have a live cooking section where you can get some stir-fried noodles and vegies and some Arabic grills as well. A massive roasted Salmon awaits you in one corner and some Roasted Beef with gravy is seated right across it. They also sent over a plate full of fresh oysters. The Cavitenia in me cheered so hard as I shoved every piece of it down my happy happy tummy. But the star of the show for me was the Turkey. I've never had a roasted Turkey that good in Dubai. It melts in your mouth like a decadent piece of turkey flavored cotton candy. It was so good I must have started sobbing loudly.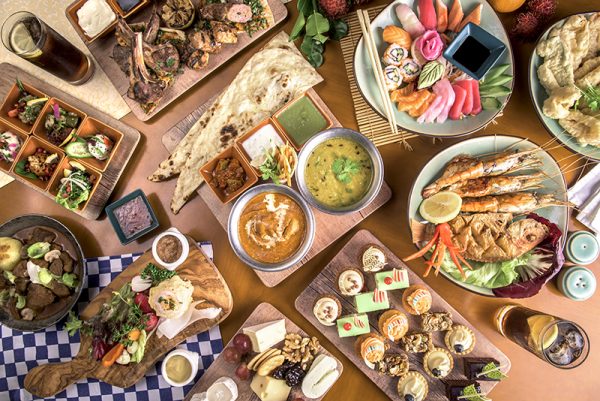 Hofbrauhaus
Hofbaruhaus is not your average local German pub in the middle of the desert. The dark wooden furniture, plaid table cloth and wooden barrels laid across the pub makes you feel rather pleased about the German's idea of FUN. For this particular lunch buffet, the main attraction is their selection of AMAZING sausages with names I couldn't pronounce and a selection of authentic Bavarian dishes.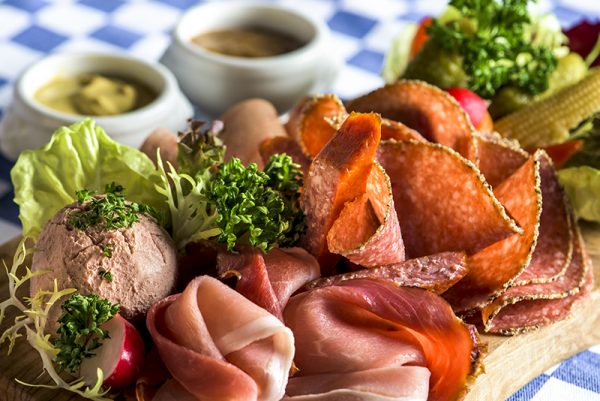 Bamboo Lagoon
Ultimate Tropical Haven! And while you chow on your Asian food, a Polynesian band entertains you. Once you're done picking your jaws off the floor, I suggest you head straight to the sushi bar for some fresh makis, sushis and sashimis. And once that's done, flex those muscles and make your move to wrestle the fresh lobster, shrimps and fish. And as if that isn't enough, there's a tiny area on the other side where you can find Chinese food and some authentic roasted duck!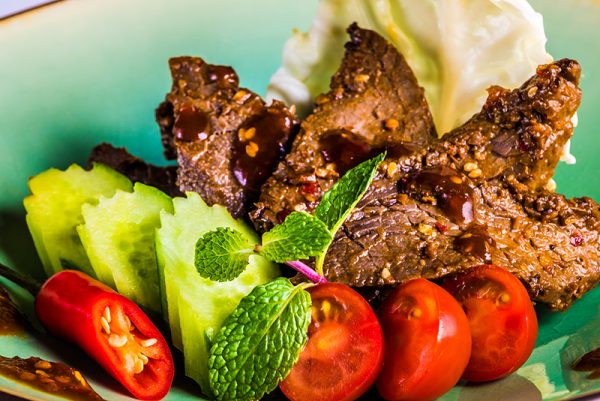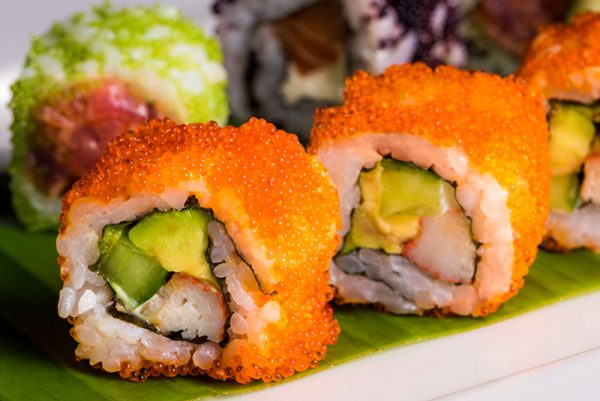 Dessert Buffet/Kids Buffet
Think of any kind of dessert you'd want and they have it – from chocolate fountains to cupcakes and cheesecakes to puddings and an Arabic sweets spread.. They even have an ice cream section. The dessert buffet is enough to run this place. And since it's a Friday Family Brunch, the kids get their own special buffet. If this isn't your idea of an ultimate family day out, then I don't know what is.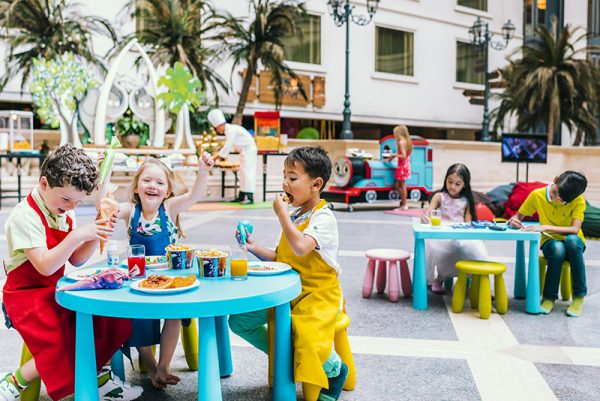 Yaaaasss!
– It's the ultimate buffet experience!
– They were able to achieve the diversity of cuisines with all 3 restaurants.
– Definitely worth the price!
Ummm…
– If you're not a buffet warrior, the challenge is not for you.
– It's definitely overwhelming and I suggest you survey all 3 restaurants first so you can zero in on what you really want to pig out on.
Over all rating :
4 Stars!
(Only because 5 stars is for when they let me stay in the buffet for the whole day.)
Family Friday Brunch AT JW Marriott Dubai | Hamarain Centre, Abu Baker Al Siddique Road | +971 4 607 7977 / 7009 / 7588 | jwmarriottdubai.com | marriottdiningatjw.ae
Buffet starts at AED 199 per person, inclusive of soft beverages