This New Restaurant Just Made Sushi Even Better
By Kier Pascual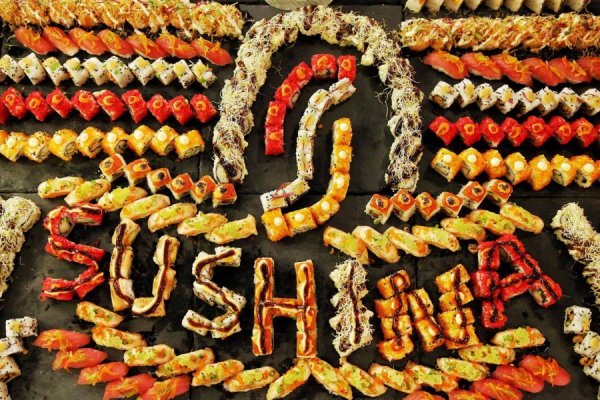 On a hunt for a new restaurant to try? A new sushi joint with an Emirati twist just opened in Abu Dhabi, and is set to take your taste buds to a flavor experience beyond the usual!
In an effort to create a great blend of East to West, the founders of Sushina, Ahmed Al Hamed and Mansoor Alhosani, traveled the world to explore different cuisines and discover unusual ingredients. But no matter how far and wide they travelled, sushi remained a firm favourite. With their shared love for food, the two created a place where Japanese cuisine can co-exist with the traditional Emirati flavors they've grown up with.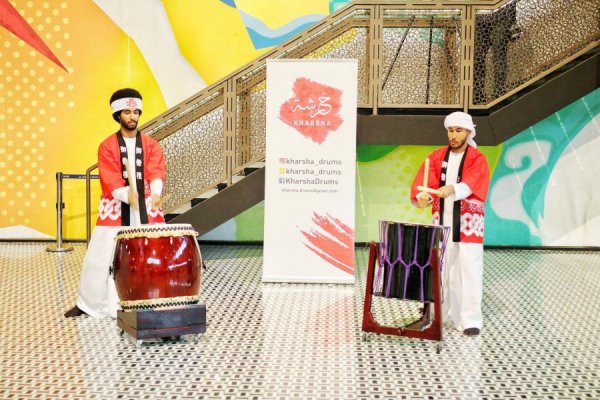 Going into Sushina makes you feel like you're entering a quaint sushi joint somewhere in Tokyo.  You are welcomed by modern Japanese elements and beautiful Arabic graffiti wall art. The place is very cozy and has enough space for friends and family.  It could also be a great place for an intimate date. There's even a private space where you can invite your colleagues or friends for a lunch meeting or a small celebration.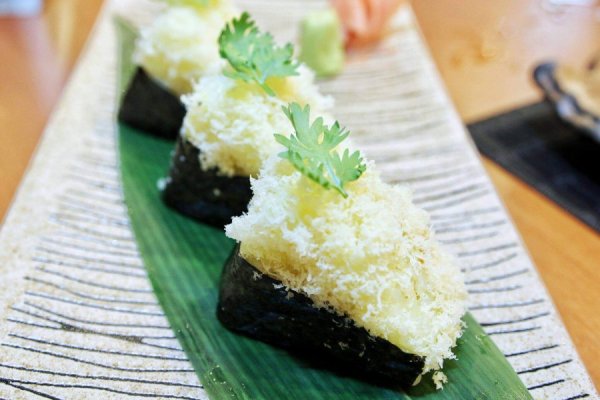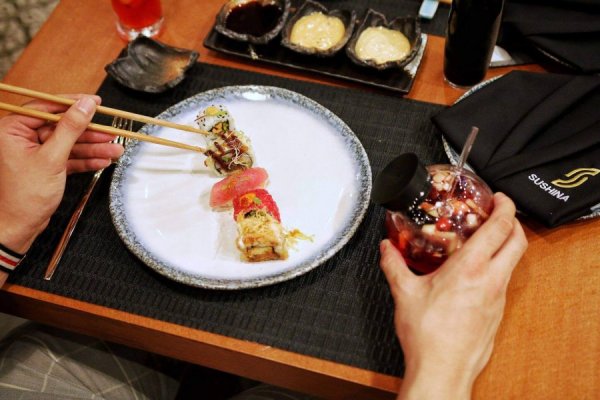 A huge sushi platter was set inside the restaurant for the guests to try. The variety of sushi served was quite unique with unexpected Arabian spices and flavors, which turned out to be a delightful food experience. Usually, sushi is served with raw meat but Sushina also has a good variety of cooked sushi options so there will always be something for everyone to enjoy. Don't be surprised if you find shrimp prepared, grilled and seasoned the Arabic way, or small pieces of Arab ingredients and dishes added in your sushi.  It's totally unheard of, but Sushina has executed it deliciously well.  You would definitely notice that each of piece of sushi served was carefully crafted and well thought of, as the flavors were impeccably balanced and did not go over-the-top.
The menu is quite simple and straightforward but has enough dishes for you to enjoy.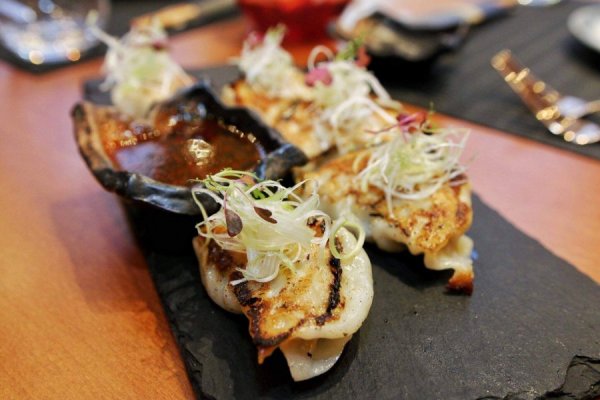 The Chicken Gyoza is a highly recommended as a great starter dish.  The scrumptious dumpling in wonton wrappers was filled with cabbage, carrot, mint, lime juice and sesame oil, and seasoned with cumin. The dish is steamed and grilled a little bit to create a thin crisp layer for that satisfying bite and texture.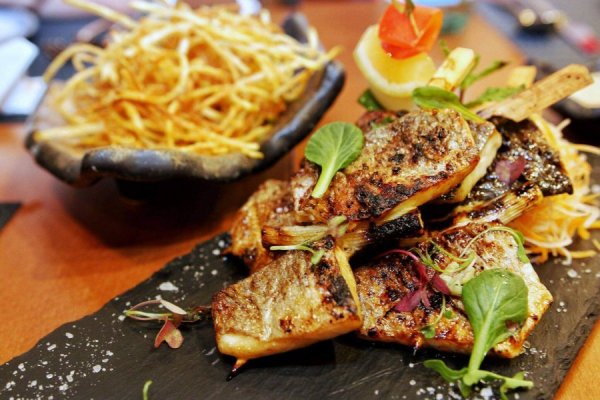 If you are craving for something grilled, look for the Sea Bream Yaki. This fish is called "madai" in Japan and is commonly served during special occasions such as New Year's and weddings. This skewered dish is grilled perfectly with the right amount of saltiness, which goes well together with thinly sliced crispy potatoes.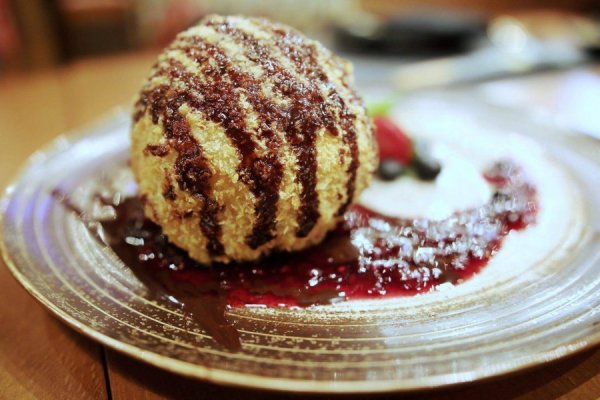 Do not leave the restaurant without trying Sushina's Tempura Vanilla for dessert. This amazing confection is made of vanilla ice cream covered with tempura batter, deep-fried and served drizzled with chocolate syrup and fresh strawberry jam. Breaking the ball in half and seeing the ice cream slowly trickling out is a delightfully sinful experience. Mixing it all together with the sauce and letting all the flavors explode in your mouth is even more amazing!

Sushina, successfully gave us a fantastic teaser and really made something sort of impossible, possible. With its creative take on food, plus the place's lovely ambience, we can't wait to come back for a further taste of Japanese-Emirati flavor fusion!

Sushina is located in The Mall, World Trade Center Abu Dhabi Food Court

Open daily from 10AM to 10PM

Visit www.sushiname.com to learn more.

Article:

[author] [author_image timthumb='on']http://illustradolife.com/wp-content/uploads/2017/07/Kier1.jpg[/author_image] [author_info]Kier Pascual A jack-of-all-trades, Social Media Specialist and Lifestyle blogger. Kier is an enthusiastic, extremely creative and mentally organised individual who is usually a misunderstood underdog obsessing over indie folk music, video games, anime and basically anything weirdand fun. Follow him and his adventures on Instagram @locloset.[/author_info] [/author]


Photos:

[author] [author_image timthumb='on']http://illustradolife.com/wp-content/uploads/2017/07/Kris1.jpg[/author_image] [author_info]A self-proclaimed not "kikay," can-do anything type of gal. New in the blogging world, she is currently trying to improve more on her photography skills and open to creatively learning new things. Kris loves to travel and always on the lookout on the new hip and undiscovered dining places. Go follow her @krisondmove.[/author_info] [/author]