VOX POP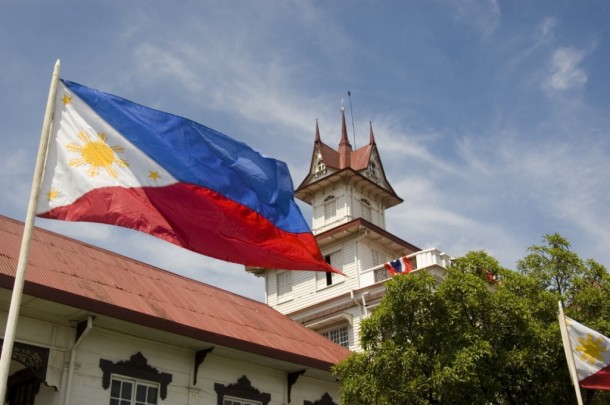 Photo by: Antonio Oquias – Dreamstime.com
Towards a truly free Philippines
In June 12, 1898, the sovereignty and independence of the Philippines as a nation was declared with the public reading of the Act of the Declaration of Independence, in Kawit, Cavite under the leadership of General Emilio Aguinaldo.
114 years on as we commemorate the historic occasion, and look back to triumphs and progress, political and socio-economic challenges through the decades, we ask Filipinos in the local community what a "free Philippines" means to them and how each Filipino can contribute toward progress.
Here is what they have to say.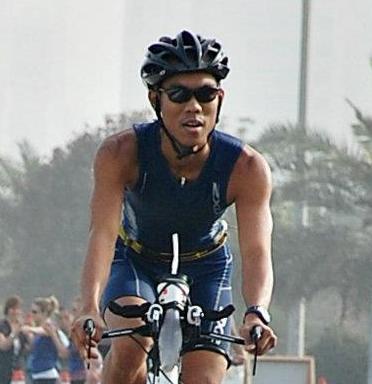 BUDO BAYLOSIS
Designer
A "free Philippines" is not only about being free from foreign military occupation and control, having its own government or having a Filipino president.
True freedom is only achieved when justice and equality applies for all; when one is not denied justice and when justice is not only for the privileged; when one is not discriminated for his thoughts, ideas or religion; when every Filipino has an opportunity to be the best person he can be.
A true Free Philippines should be a country not relying on any foreign superpower in order to serve its people and protect its nation.
A country is only independent when it's political and economic policies are not favoring a foreign entity or a few, but each and every Juan and Maria you find in the street.
As an OF, we can serve our nation and promote freedom by being free from the passive thinking of the past, by actively contributing our opinion and participating in policy building that concerns our nation and its people.
Financial Analyst
Having spent most of my life out of the country, it has not been easy to call the Philippines "home." There has always been some sort of disconnect – not being able to see the places and meet the people Filipinos talk about, missing out on cultural references, not being able to grow up in the house you were born in.  There is this innate sense of "rootlessness" – a term my colleague uses to refer to this "rootless" generation of Filipinos who became foreigners to their own people, in their own land.
You see, my parents, like many of the OFs living here, did not have the comfort of staying back in the Philippines to financially provide for and raise three rambunctious kids. At that time, and to an extent even today, the most feasible option was to go abroad.  Not that I'm being ungrateful for having my family around and enjoying what I have today, but when you see the harsh reality of it all – friends' families forced to grow up and grow apart because of financial need, decent professionals not treated well due to circumstance, these are somehow associated with freedom.
A "free Philippines," in my humble opinion, would not have her doctors and teachers forced to work as assistants or maids in a foreign land. A free Philippines would not have parents forced to leave their children for years on end just to give them a decent future. A free Philippines would not see her sons and daughters afraid to retire or have their work contracts end, for fear of what tomorrow may bring. A free Philippines would be able to give her people the real choice to raise their children in the Philippines, with their roots.
YURI CIPRIANO
QHSE Manager
The Philippines is a free country, but is not.
We have to understand that freedom, emancipation, liberation and independence are political jargons based from fundamental cognitive orientation of Western countries – an incomprehensible expression that is inconsistent to our cultural outlook "sakop".
That is why, in my opinion, the advocacy for a free Philippines remains stagnant and irrelevant to the lives of the "common tao." To understand freedom and liberation we have first to elaborate and explain to Filipinos the answer to these questions: Liberation from what and freedom from whom?
In contrast to the concept of freedom and liberation, our notion of "sakop" – if harnessed – is a powerful instrument in the "pagpapaginhawa" of our fellow kababayans especially the poor, deprived, oppressed and marginalized, and of the political and economic status of our country per se.
If we will look at our Filipino families and our baranggays – our nasasakupan – we can see that sakop system brings about common good and organized action (bayanihan). In our sakop system, we do not allow to be manipulated by those people who are not within our sakop (or mga taong taga-labas).
With this understanding, I believe that it is more relevant if we can organize activities that will promote cultural redemption in the celebration of so called "Philippine Independence."
At upang huwag na tayong magpasakop pa sa mga bansa/taong ang layunin ay maghari-harian lang sa ating mga nasasakupan.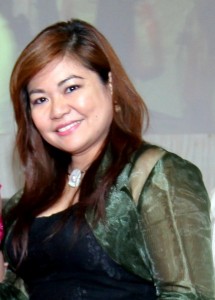 INGGAY DINSAY
Career Mom
Freedom can mean a lot of things, depending on who you will ask. So personally, I cannot answer this seemingly easy question, by a simple yes or no.
Yes, because we are a democratic country, able to exercise the right to vote and choose, able to express our ideas through media, rallies, etc. We have so much freedom of expression that just about anyone has an opinion about something. Economically, we are pulling through. We are no longer a patient inside the ICU, but rather we are already inside the recovery room.
However, for me, we are not really free – mentally, that is. The concept of being an "Indio" – the thinking that we are not good enough, that "I am just a Filipino" and "I cannot compete with the other races" – our insecurity keeps us from being free. We keep pointing to the colonization of our country for 400 years under a foreign rule to justify how we Filipinos think of ourselves. It's probably true, but if we want to be free in this regard, it's time to stop putting the blame on history. Ww have to move forward. History cannot be changed but the present can be.
We Filipinos can participate in progress by changing our mindset. By knowing in our hearts and minds that we are an amazing race! We do not have to feel inferior to anyone! We have to buy and appreciate our very own products! Gone are the days that "Made in the Philippines" is synonymous to cheap and low quality. Our home grown talents, products, resources are at par with the rest of the world. We have to start believing and supporting our country. Let us try to put aside differences, let us put our country first, when we think, let us think – "how can my country benefit from this?"  Tankilin natin ang sariling atin, because when we do, we help in giving back business to Filipinos.
Solutions are not available outside – but within ourselves. Let us start believing and itaas natin ang ating mga noo, dahil tayo ay Pilipino!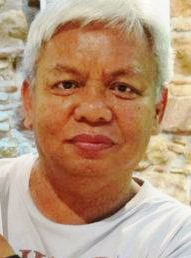 ARTHUR SIMPLINA
Engineer
As a country, the Philippines is free. And it has become even more free today, thanks to the internet where ideas from everywhere can be accessed freely. However, we as a nation are not moving forward because of the government's corruption.
My idea of a "free Philippines" is when every citizen has the freedom to express himself/herself without fear; we have the freedom to travel without the hassles at the airports; we have freedom from hunger and we have opportunities at home to get proper education, earn a living, and support our families; while the country is run by a government that is free from corruption, with leaders that will move the nation towards progress, security and the well-being of each and every citizen.
Every Filipino, whether living in the Philippines or abroad, can contribute even in their own small way towards a truly free Philippines. Let's start with the leaders in the government. They should lead with good governance and stamp-out corruption.
For Filipinos in diaspora, let us join together as a community and be united in our stand to support good government minus corruption. Let us also share our blessings with those who are less fortunate back home. We have heroes among us – there individuals and organizations supporting poor but deserving students to get proper education. Having access and getting the right education is the key towards a truly free Philippines. Education breaks the cycle of poverty and provides opportunities in making each and every Filipino's dream into reality.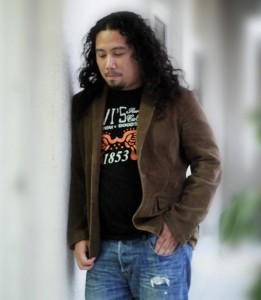 CHARLIE 'WOLF' DRILON
Graphic Designer
To me, a Free Philippines means progress in terms of poverty struggle. I truly believe that a country that cannot feed its own people is not a totally free country.
We can participate in progress towards a truly free Philippines by simply going down to the basics – cultivate love for country. I know this is quite a broad answer but to be specific I'd like to point out to all OF's like me to start thinking about entrepreneurship rather than just working abroad and that's it. The more we strive to be entrepreneurs, the more we help create jobs for our people. Let us stop being just 'workers' and expand more in this little way we can contribute towards a more progressive and free Philippines.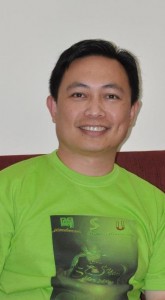 SAHRON 'ROY' TAMANO
Senior HR Officer
Adviser – Maranao Community in the UAE
As a Filipino-Muslim who belongs to the Bangsamoro people, and having grown up in a place where peace is an elusive dream, I can hardly agree that our country has achieved total freedom internally and externally.
During my childhood in the martial law era, I have witnessed the hardships and sufferings of my own people caused by the central government's effort to implement its mandate of ensuring peace and order. On our people's struggle to have the right to self-determination since centuries, until now, the government with the backing of western powers has played a complicated game – enticing some of our politicians and former fighters to become pawns, acting without sincerity in attaining peace and real solutions.
We are free as a nation, but we need to nurture our country by working hard to be successful in all aspects. Being OFs we have the advantage of being able to promote our country, and show the world that despite our weaknesses, we are truly united in times of uncertainties, ready to face any untoward events and willing to sacrifice for the sake of our future generations.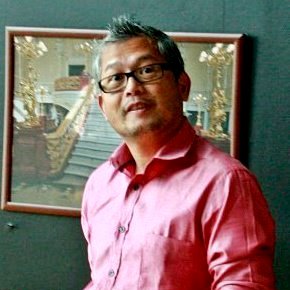 RON AWA
HR Learning & Development Group Medical Training
I am thinking not to use any type of social networking and go back to basics like reading books and magazines. This is my opinion, in terms of freeing the Philippines from tech slavery. As we all know, majority of us rely heavily on available and easy to use technology. However, we have lost the essence of togetherness which is the ingredient of perfect human relations.
The Philippines is trying very hard to impress our neighbors by mimicking other cultures, music, movies and creative influences, including fashion dictates and scandalous affair of governance. I will be happy to see our country with real people who are unique in character, with real music and movies – not copycats or those who borrow from the outside; a nation with 100 per cent literacy rate and above all a government without political colors.