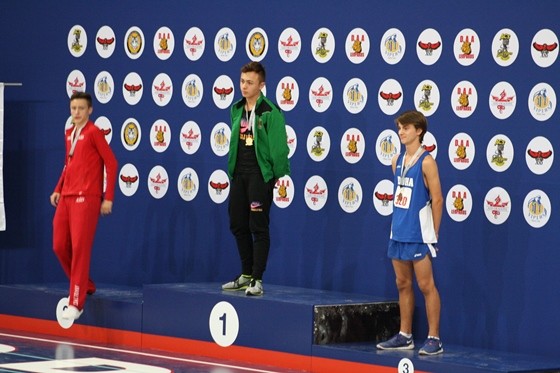 Charles Marelid, a 15 year old student from American Community School of Abu Dhabi dominated the MESAC Track and Field competition in Doha, Qatar last April 23-25, 2015 bagging five gold medals and breaking records.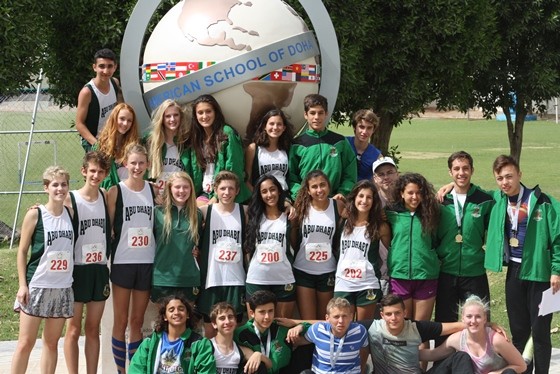 A member of the American Community School Track and Field Junior Varsity Boys, he arrived on the morning of April 23 at American School of Doha to compete for three days on five events, mainly the 100m dash, 200m dash, 400m dash and the relays for the 4x100m and 4x 400m. Shy, quiet and unassuming, the 9th grader from ACS had won gold medals in UAE during the Emirates Athletic Conference (March 19-21, 2015) held at New York University, Abu Dhabi. Yet Charles was burning for determination to win a MESAC gold. He was a MESAC bronze medalist last year for the 100m dash being the youngest boy in that category so he was aiming for that elusive MESAC gold this time around.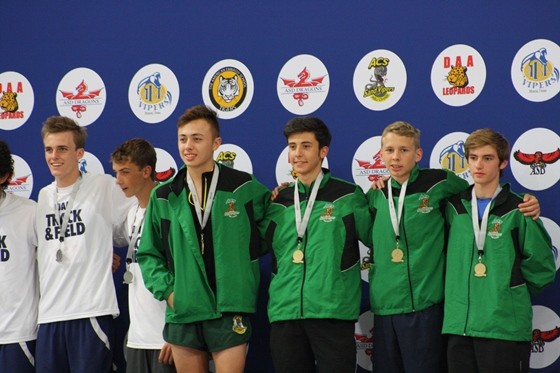 Charles Marelid just didn't get one gold but won five gold medals on all of the five events he competed and surprisingly broke the MESAC record for the 100m, 200m and 400m dash. When that unprecedented performance happens, the track and field roars with excitement from the crowd. His coach, Chandra Pike on the third day of competition sent a message from Doha – "Charles is a machine on fire". Charles was relentless and unstoppable for three days of stiff competition in Doha with athletes from India, Oman, UAE and Qatar – he was not only an individual sprinter but he was a team player as he anchored the gold for the boy's relays on both the 4x100m and 4x400m.
Charles, a Filipino-Swede is much known as a tennis player in Abu Dhabi having won the Mubadala Community Cup Championship in 2014 and a finalist in 2015. He is a multi-athlete who enjoys soccer and track and field. His coaches believe that he is born to run while his parents Stefan and Agnes Marelid believe that his strength lies not only in his physique but also in his state of mind. He has a stubborn mind with a great determination to keep on improving. When asked what he thinks in that precious nerve-wracking second before the race starts, he meekly replies "my heart is about to pop out of my chest so I just run as fast as I can". But like every 15 year old, Charles is proud for his achievements but doesn't let it get into his head as he has school projects and tests to catch up and worry about, always striking that balance between academics and sports.