Will your rants and tags get you in jail?  Before you go tag-happy or trash somebody on social media, find out if you're about to commit a cybercrime.  Atty. Barney Almazar highlights the legal risks of using social media in the UAE.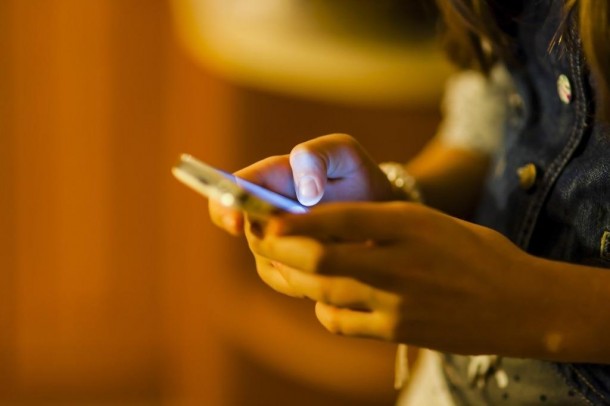 Photo by: Don Pablo – Shutterstock
The success of Facebook, Twitter, Instagram and other social media sites has led to exciting ways for people to interact and communicate with each other. According to Telecommunications Regulatory Authority (TRA), Twitter has around 360,000 users in the UAE who share around 2.5 million tweets per day.
Just recently, a number of Twitter and Facebook accounts have been closed down by authorities following complaints of abuse. The TRA has launched a series of Social Media White Papers designed specifically to highlight the terms and conditions of the major social networks in use in the UAE such as Facebook, Twitter, Instagram, YouTube, Yahoo/Flickr, LinkedIn, Gmail, Microsoft Outlook, Apple Store, Blackberry and Keek. Given the pervasive nature of social media, the online community should educate themselves in order to ensure that they comply with existing laws and regulations.
Facebook Rules
Facebook has around one billion users worldwide. In UAE, the gender breakdown of Facebook users is 69% male and 31% female.
The laws of the UAE prohibit the publication of content which is contrary to public morals, the principles of Islam and the social and moral welfare of the UAE or any content that is offended for a nation or its government.
According to TRA, Facebook users should be aware of the following:
#        Do not tag other users without their consent. The UAE law contains broad provisions relating to the protection of privacy and reputation.
#        You should not share your password or otherwise do anything that might jeopardize the security of your account.
#        Facebook has broad rights to use the content which users post, and the right to use them in any way it wants.
Twitter Rules
Before making any tweets and hashtags in the microblogging social site, take note of the following rules from TRA:
#        Do not publish content that is contrary to public morals, the principles of Islam and the social and moral welfare of the UAE or any content that contains irreverence towards Islam or other religions.
#        Respect the UAE government, its leadership, political institutions and ultimately the UAE's cultural heritage and social norms and customs.
#        You must not publish direct, specific threats of violence against others. This also includes hate speeches, and content that is threatening or contains graphic or gratuitous violence.
#        You should think carefully about the content you are posting. You are responsible for the content you post. You should bear this in mind if you are posting content which you do not own or which contains material that is subject to someone else's rights.
#        You must not publish other people's private information without their consent.
Cyber Crimes Law
Federal Law No. 5 of 2012 on combating cybercrimesconsiders any deliberate expression which insults or afflicts the dignity or honor of a person a punishable offense.
Article 21 provides for a punishment of imprisonment of at least six months and/or a fine of AED150,000 to AED500,000 to whoever uses a computer network or and electronic information system or any information technology means for the invasion of privacy of another person in other than the cases allowed by the law and by any of the following ways:
Eavesdropping, interception, recording, transferring, transmitting or disclosure of conversations or communications, or audio or visual materials.

Photographing others or creating, transferring, disclosing, copying or saving electronic photos.

Publishing news, electronic photos or photographs, scenes, comments, statements or information even if true and correct.
Defamation
The Penal Code as well as the Cyber Crimes Law prohibit insulting others, or attributing to them conduct that would make them the subject of the contempt. As provided for in Article 21 above, it is not essential that the statement be false in order for it to be considered defamatory. Even if the author can prove the truthfulness of posts on social media, he may still face civil or criminal liability should the content include secret information or photographs without the consent of the subject.
A stiffer penalty of at least one year imprisonment and/or a fine not less than AED250,00 is imposed to whoever uses an electronic information system or any information technology means for amending or processing a record, photo or scene for the purpose of defamation of or offending another person or for attacking or invading his privacy.
Invasion of Privacy
Disclosing secrets or information pertaining to a person's private life, without his consent, is punishable under the Penal Code and the Cyber Crimes Law. These would include unauthorized disclosure of information concerning the private lives of the complainants, or the unauthorized release of proprietary information.
Photographs
The Penal Code considers it an offense to transmit someone's photograph without his consent. Pursuant to the intellectual property rights laws, a person who takes a picture of another cannot distribute or publish the same without the consent of the person appearing in such picture.
Social media users should not just be techie but also be savvy about avoiding cybercrime by respecting each other's privacy and reputation in the online community.