By Krip Yuson
Welcome to the dadbod…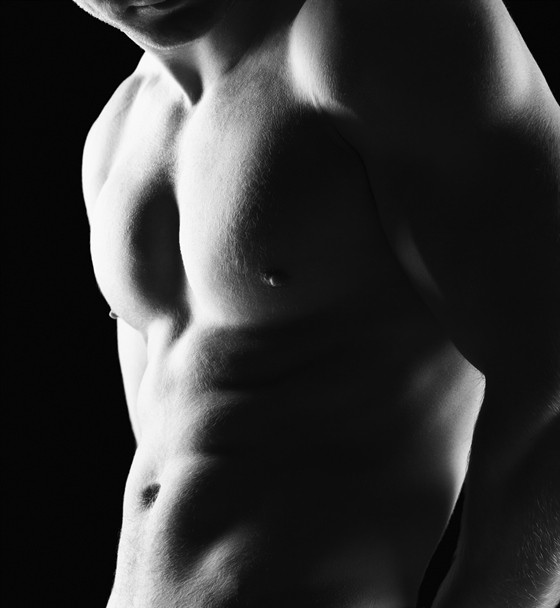 I'm sure the word will make it to dictionaries by the end of the year. And as has happened of late, it first gained awareness, acceptance, and viral use in the Internet. Going online is entering an arena where new terms frequently come to play.
With "dadbod," it helped of course that it first came to be related to the kind of physique bared by superstar Leonardo DiCaprio. As Hollywood celebrity, as exceptional actor and as a sometime heartthrob, he had gained enough of swooning brownie points as to risk not having to maintain a stud's frame.
Well, to begin with, he's relatively short. And now that he's into middle age, it doesn't exactly make him sink like the Titanic if poundage accrued with age has also made him stocky. Turns out that with torso bared, he's also rather flabby. Thus the dadbod.
In brief, it would mean the torso of a middle-aged man who's not beholden to consistent gym work, nor even just the idea of having to preserve six-pack abs, that is, if he ever built those up in the first place. Nor even a proud, solid chest and rippling shoulder and limb muscles: biceps, pectorals, what-have-you.
Too few guys really ever want to compete in Mr. Muscles competitions. Mostly it's weightlifters that can't help but add all those ripples, and then get fascinated with their mirror images of all that preening. But it takes time, and much effort.
Normally, the taut abs can be achieved with diligent sit-ups. And it's enough for certain types of women to appreciate, before they too enter the era and universe of love handles.
Now, with the dadbod, it's said that the fairer sex actually prefers this specimen, at least for cuddling up with and then some, in bed. So out come all the DiCaprio types, now guiltless if not shameless on any beach, likely even those appropriated by so-called nudist clonies.
And here come as well the textual rationalizations of why the dadbod is generally preferred for the physical aspects of romance. But ha-ha, they seem to center on the prime reason that with a partner who's no ideal jock, then the lady herself doesn't feel obligated to keep herself well-contoured.
Come to think of it, in the Pinoy urban scene, I recall the term "pang-romansa" to refer to the male physique that's inclusive of some gentle fat. Not hard, well-sculpted bodies of athletes and gym preeners, but your standard "College Joe" build that identifies the regular guy, not lanky or lean and not short and fat either, whom one can image as someone who only occasionally gets some exercise in some basketball court.
If we go back to our vintage pantheon of male movie idols, most if not all of them had the "pang-romansa" body types: Romeo Vasquez, Zaldy Zshornack, Bernard Bonnin, Joseph Estrada, Ramon Revilla, Tony Ferrer… Even Fernando Poe, Jr. wasn't a rippled muscleman. Earlier, only Cesar Ramirez bared himself as "Ukala" the forest native, because he had the wide shoulders, deep chest and biceps to flaunt. Pancho Magalona was dapper, because he was lean.
The next generations of Pinoy movie stars have mostly been non-hunks as well. From Rudy Fernandez, Bong Revilla, Richard Gomez and Cesar Montano (tough-looking guys but not necessarily hunk-y ones; on the opposite end of the spectrum would be Jinggoy Estrada) to the current likes of Piolo Pascual and John Lloyd Cruz (who both look soft if healthy), no muscle-bound fellow has captivated movie fans and counterpart movie stars alike. Only Derek Ramsey and Dingdong Dantes come close to being muscled; Richard Gutierrez is lean.
On the other hand, it's our female artistas that have had a premium for voluptuousness and sexiness since the days of Amalia Fuentes and Susan Roces, representing one era, and Nora Aunor and Vilma Santos another. The closer we get to contemporary, the more the sexiness seems to have become a requisite, long after the "bomba" days of Stella Suarez, Divina Valencia et al.
Ruffa Gutierrez, Sunshine Cruz, Diana Zubiri, Angel Locsin, Anne Curtis, Solenn Heussaf et al. grace the covers of FHM and other "girlie" mags in various states of deshabille as much as they do the screen and the collective imagination of males.
Ad Nauseam have they all been photographed in bedrooms and beaches. That's because they do the bikini and any kind of underwear proud.
It follows then that indeed, a double standard of aesthetic appreciation applies to these idealized models of pulchritude on one hand, and on the other, their counterparts in attractiveness. The males may be forgiven for having just as soft bodily features as the women — for whom soft means being more curvaceous, well-endowed up front, and oh yes, yet with flat bellies.
I suppose it's fitting that it only took a week of turning viral before DiCaprio's dadbod ideal drew flak from the feminist point of view. Which lamented why the more or less regular male physique replete with a not-so-immodest beer belly, make that a little paunch, plus the love handles, would even deserve appreciation much less praise — when it's women who pay a toll for customary childbearing, with the consequent, often irrevocable distendedness and stretch marks. Surely these moms deserve more kudos for their "regular" bodies.
Now, that should remind us males that next time we step on a beach, or into a bedroom, we should not confine the silent wolf whistle to the sight of Anne Curtis in a skimpy two-piece, but also applaud the stretch marks and counterpart love handles of a "mombod."