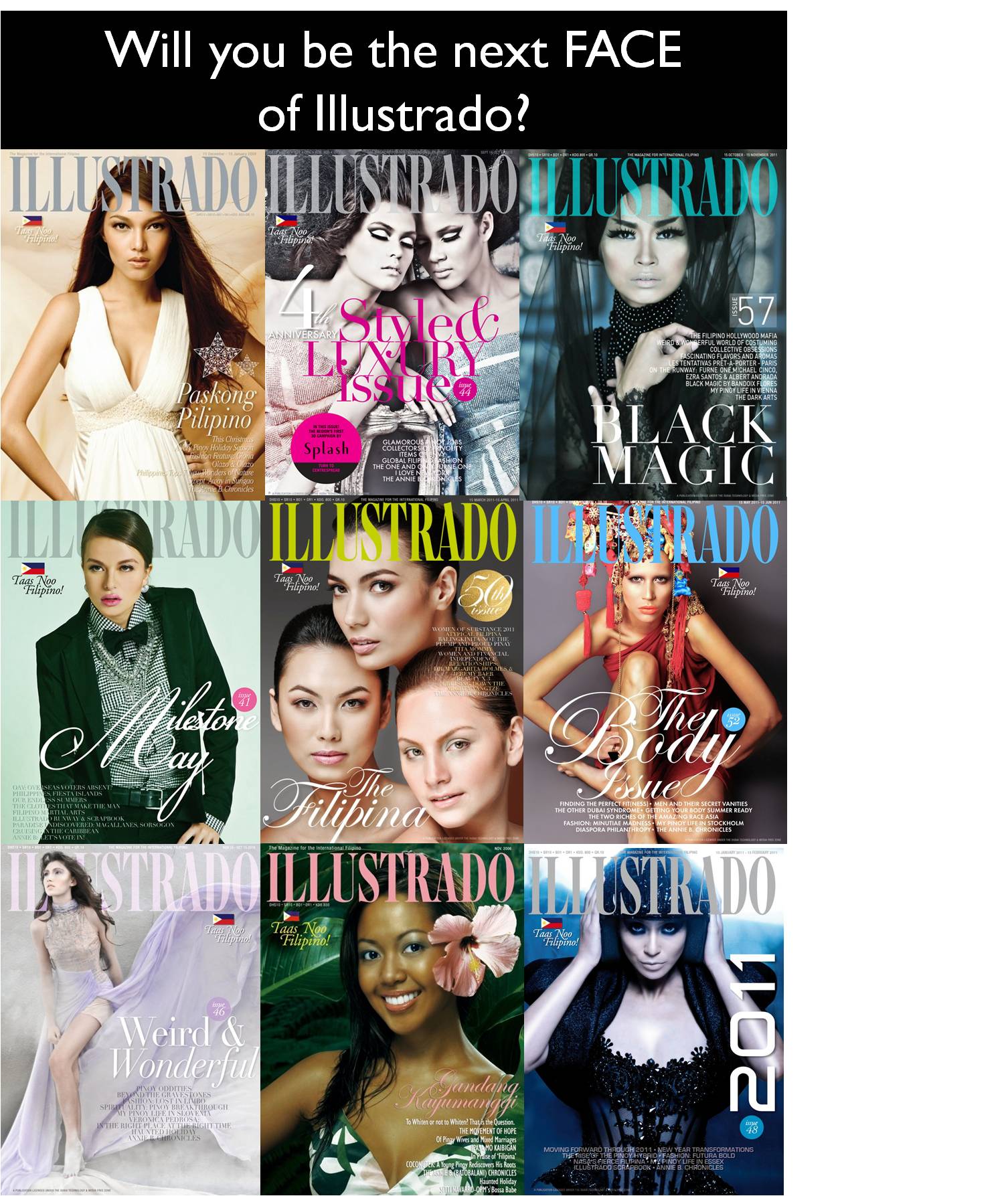 Will you be the next face of Illustrado?
Do you have what it takes to join our prestigious roster of cover models which include – Filipina supermodels, fashion industry professionals, beauty queens, as well as totally unknown and inexperienced ingénues but with that certain "Illustrado quality"?
Join our search for the next Illustrado cover model.
Requirements:
Open to adult and teen females and males – UAE-based
Applicants must be Filipino, or at least half-Filipino
With good height and excellent facial and body proportions
And a whole lot of personality
E-mail us:
3 full body shots
1 close-up/head shot
Your submissions should include at least 1 "natural look" picture – with the minimum of make-up
Provide the following information:

Age
Height
Any previous modeling experience specifying – (1) what type of clothes (couture, prêt-a-porter, lingerie/innerwear) and (2) for which publications/projects
E-mail:  illustrado@inbox.com
Submission deadline: 17th December 2011
*IMPORTANT:  Please make sure that your images are medium resolution only and that your e-mail/total file size does not exceed 5mb.  Kindly note that we will not be able to handle oversized e-mails.
For inquiries, contact us at (+971) 4 365 4543 or 365 4547
Shortlisted applicants will be called to appear for a test shoot.