Christmas, without a doubt is the most wonderful time of the year for Filipinos. We are so excited about it — that the Pasko turn-up starts as soon as September rolls in! But aside from the many Christmas Parties, include outrageous "palaro" shenanigans, raffles, non-stop Jose Mari Chan songs (we love him), we give you 25 more things that make Pinoy Christmas even more awesome!
Christmas celebrations in the Philippines begin as early as September!
Not only do we begin early, but we keep the party going till January 6th (also known as 3 Kings Day).
Join the family and make your own piece of art to showcase, as Parol making is considered as a cultural art! And take note, people get really creative with this. Have you seen a PET bottle recycle

d into a parol? #OnlyInThePhilippines
For some, it isn't a

Paskong Pinoy

without the majestic Makati Ayala Triangle light show!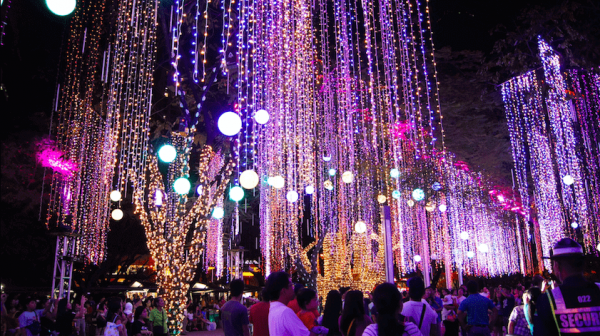 Looking to earn some extra pocket money? Join in on the fun and go caroling with your friends! And even when they say "patatawarin" don't lose your spirit and go "jingambels" the night away! Just make sure to return your spoon and fork before your mother looks for them.
Feeling lonely? Have no fear! Miso De Gallo is one of those times where everyone gets together.  It's a the end of the world if you didn't not wake up to attend Simbang Gabi!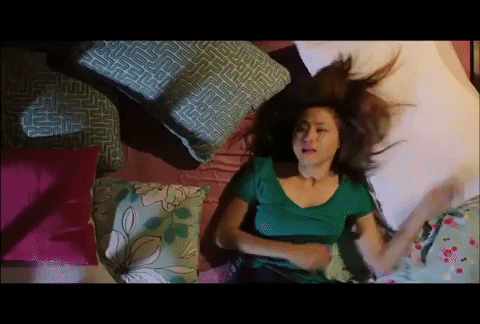 Prepare to chow down and forsake your diet, as the party's not complete without food (and lots of it)!
Anytime you see Bibingka and Puto B

umbong, it's a cause for celebration!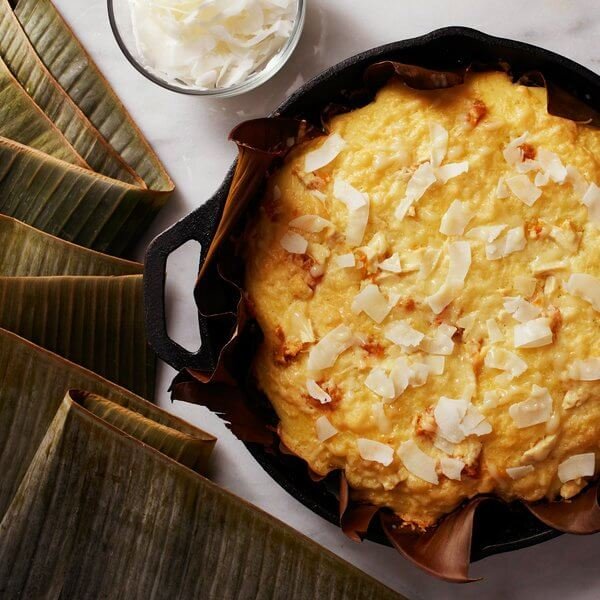 Monito Monita, or simply putting it, our version of Secret Santa, but better! PS, please ban the picture frames, face towels and mugs.
Filipino Christmas parties have tonnes of games or activities for everyone to join in, whether it's Calamansi Relay or Newspaper Dance, you'll never run out of laughs!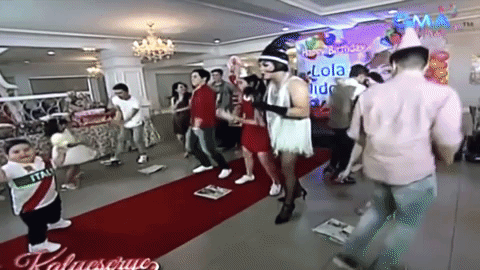 Karaoke is something that all Pinoys hold close to their hearts, and Christmas gives us all the more reason to sing. Belting is a national sports for Filipinos you know.
Policemen and service workers put on a show in their Santa Claus costumes every now and then too.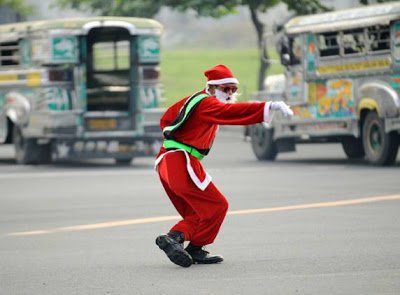 Noche Buena, the party everyone looks forward to! Expect every house on the street to open up its doors for everyone!
You can play galante with your family and friends and to your inaanaks because: 13TH MONTH PAAAAAAY!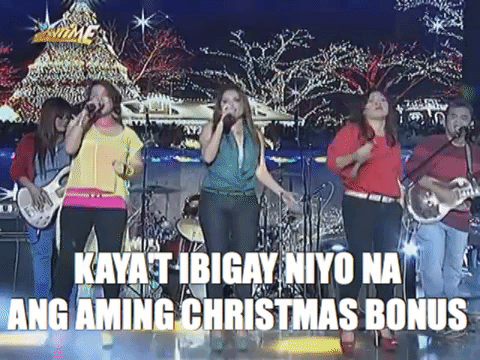 This one's for the kids: join the family and visit the relatives on Christmas day as Aguinaldo is one of those practices that pays off (no literally)! 
Nothing else sets that festive tone like hearing those sweet Christmas carols echo around town. Mostly from Jose Mari Chan.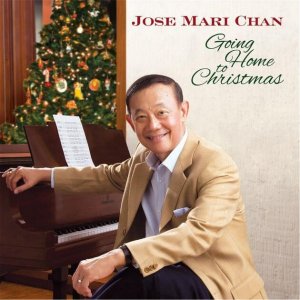 White Christmas? We don't have snow, but we do have white sand, and lots of it. Perfect for those who want to get away from the winter blues. 
One of the best parts about Filipino Christmas is that everyone casts their differences aside! Let's spread the love! Christmas parties aren't just about the food and getting together, you'll often spot people showcasing their winter best (from leather boots to fur coats and beyond)!
Themed parties aren't that uncommon. Be it pajamas, or winter wonderland, we love to add that extra flare!
We don't even need a tree to celebrate. With our cheerfully resourceful people, nothing's gonna stop us! Decorate that halaman with plastic straws instead of Christmas balls.
You'll see the full extent of resourcefulness among Pinoys within their decorations! Whether it's paper or glass, anything's festive if you add a bit of glam.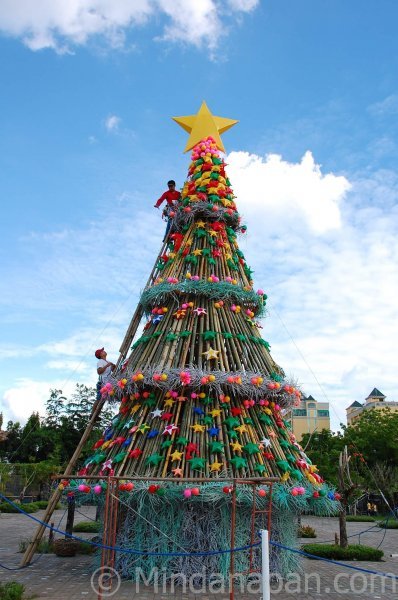 For those who work abroad, there's nothing better than a warm welcome back home.
New years eve is considered as part of the Christmas season in the Philippines too. Get ready for Media Noche and all the fireworks! 
Be it weird and wonderful, or funny and sweet, it's these little (and big) traditions that make the Philippines one of the most vibrant places to be during the Christmas season. Don't miss out on these!
_______________________________________________________________________________________
Read more on www.illustradolife.com