Dubai Code of Conduct: What you need to know
By Barney Almazar, Esq.
Before you show off your itsy, bitsy, teenie, weenie, yellow polka-dot bikini along Jumeirah beach, take time to read the Dubai Code of Conduct issued by the Executive Council outlining provisions on decency, beaches, public display of affection.  The culture, customs and traditions of the UAE and its people should be respected by adopting courtesy and moderation and avoiding all types of improper behavior in the emirates.
Beaches, Clothing, PDA, etc.
According to Clause 1.3, beachgoers, both men and women, shall wear conservative swimwear that is acceptable to Dubai's culture. Swimwear shall not be worn outside the beach, as decent dress is the rule in the rest of the city. Nudity is strictly forbidden in every part of the city and is liable to be punished by imprisonment or deportation.
When in public places such as streets, shopping malls and restaurants, shorts and skirts shall be of appropriate length. Clothing shall not indecently expose parts of the body, be transparent, or display obscene or offensive pictures and slogans.
Displays of affection among couples 
Whether married or not – in public places does not fit the local customs and culture. Holding hands for a married couple is tolerated but kissing and petting are considered an offence to public decency.
Randomly addressing women in public places is punishable by imprisonment or deportation.
Loud music and dancing are forbidden in parks and beaches.
Photos of people and especially photos of women and families, in public places shall not be taken without their permission. Taking photos of people is a sensitive issue in Dubai's local culture.
And finally, Clause 5.3 prohibits all practices that threaten the marine environment or the safety of marine life through any type of pollution. Fishing is only allowed with a license from the competent authorities.
 Dubai Code of Conduct: The Bare Essentials
Alcohol
Clause 2.2 requires alcohol consumption to be confined to designated areas (i.e. licensed restaurants and venues that serve alcohol to their clients). Being caught under the effect of alcohol outside these places (even in light doses) can lead to a fine or incarceration.
Alcohol is exclusively sold by specialized licensed stores. It can only be bought by holders of an alcohol-purchasing license (this license is only attainable by non-Muslims). Buyers shall respect the local culture by carrying their alcohol in paper bags such that it cannot be seen.
The UAE has adopted a zero-tolerance policy in terms of driving under the effect of alcohol. Being caught driving with even the smallest dose of alcohol can lead to deportation.
Clause 2 deals with substance abuse: The consumption of alcohol as well as any other drug or psychotropic substance is strictly prohibited in Islam and is punishable by law. Holding, consuming, buying or selling any kind of drug, in any quantity, as well as being tested positive for any drug by the authorities in the UAE is considered a crime.
Smoking is not allowed in government facilities, offices, malls and shops. Smoking outside designated areas is subject to fine.
Below is the table of offences and applicable penalty in the Code of Conduct:
| | |
| --- | --- |
| Offence | Penalty |
| Public display of affection | Warning or fine (in case of severe breach can lead to jail and/or deportation) |
| Alcohol consumption outside designated areas | Fine or jail |
| Buying alcohol without an alcohol license | Fine or jail |
| Driving under the effect of alcohol or any other drug | Fine, jail and/or deportation – car confiscation |
| Drug consumption or possession | Fine, jail and deportation |
| Lack of respect for Islam's customs and symbols | Fine, jail and deportation |
| Lack of respect for other religions' customs and symbols | Fine or jail |
| Vulgar language | Fine or jail |
| Littering and spitting | Warning or fine |
| Pet fouling public areas | Warning or fine |
| Damaging public facilities | Fine |
| Respect for environment | Warning or fine (cf. Federal Law No. 24/1999 on the protection and development of environment) |
…………………….
Related articles:
Other resources: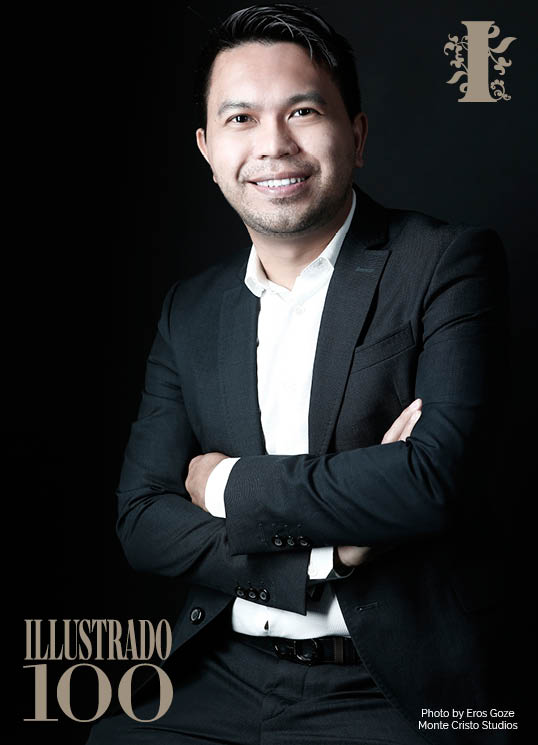 ATTY BARNEY ALMAZAR
Multi-awarded advocate Atty. Barney is a partner at Gulf Law in the Middle East, Philippines and United Kingdom. He holds Juris Doctor and MBA dual degrees with concentration on International Business and European Union Law (University of London). He is a partner at Avanti Gulf, a recruitment company with access to 400 firms and 16,000 recruiters across six continents.  For more information, visit www.gulflaw.info or call 971 4 444 94 04 . You may also write to Atty. Almazar at barney@gufllaw.info
Read about more about Atty Barney Almazar in Illustrado's 100 Most Influential Filipinos in the Gulf