Photos by Adele Maglalang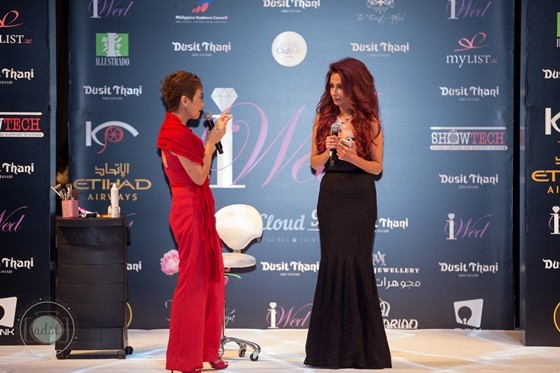 The Philippine Business Council of Abu Dhabi held a female empowerment-inspired event on the 16th of April. Sponsored by Ayala Land International in cooperation with the Dusit Thani Hotel-Abu Dhabi, and attended by Philippine Ambassador to the UAE Grace Relucio-Princesa, the event dubbed as Tess Closet opened a window of discussion to help guests feel confident about their fashion by choosing clothes that are right for their body shape, as well as flattering palettes for different skin tones.
Guests were treated to a lovely cocktail reception featuring beautiful arrangements from Peony Flowers as well glamorous desserts and elegant cupcakes from Mimoza. PBC Abu Dhabi Chairman Agnes Stott-Briggs, an image and style consultant, who believes "when you look good, you feel good", offered helpful tips and suggestions on what kind of clothes and style would fit certain body shapes. A showcase of elegant banaca (banana fiber) fashion wraps from Dita Sandico Ong's eco fashion line perked up the venue with bright colors.
Guests were then ushered to the hotel's Skydome to witness a glittering display of couture from Yen Fashion Design as part of Dusit Thani's iWed bridal exhibition. The show was hosted by fashion personality Savita Kaye – CEO of London-based Lady K media.