Finding Your True Self in The Age of Social Media
By Alwee Villarosa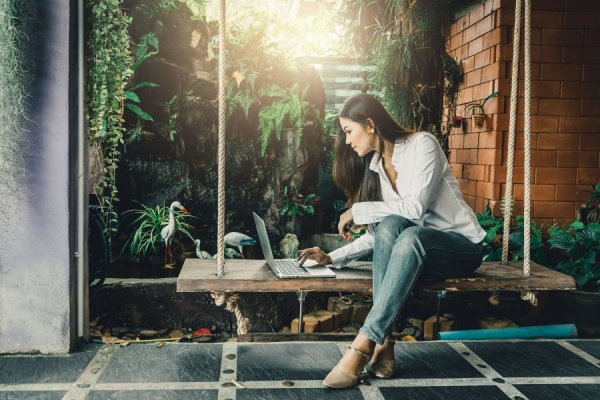 In this age of social media, "influencers", and trends, what does it take to be unique? Do your social media page and your aesthetic really represent who you are? Are we really what we believe we are? Or do we just take on a persona, because the internet says is cool? Maybe. Maybe not.
Filipinos spend 53 hours online every week. That's higher than the global  average of online and social media content consumption. It means, we spend a lot of time with our heads down scrolling through our newsfeeds, looking at travel photos by cool backpackers, #ootds by the biggest hottest and most fab bloggers, flatlays of brunches we can't really afford IRL, Instastories by the cool kids in town (who also happen to have #feedgoals), as well as a lot of other things like spoilers and fake news.
The point here is, our eyes and minds are bombarded by the nice and not so nice things we find online. Even when it comes to decorating our rooms, we seek the help of Pinterest for pegs and inspiration. And the question is – does social media make us lazy to think for ourselves, of what we really want?
Don't get me wrong, it's okay to draw inspiration from others. But some, or maybe most of us, are unaware that we are unconsciously being altered by something we've seen on Instagram, Facebook or any other social/digital platform. The reality is, we are obsessed with being liked; in real life and on social media. We post something, and wait to see how much "likes" we can get. Our bodies release dopamine — a feel good chemical that stimulates our brain when we get to express ourselves, and 80% of our social media posts are about ourselves. Almost all of us are guilty of this, and that is a lot of people considering the fact that ⅓ of the world's population is part of the social media culture.
We are overwhelmed with so many things when we go online. We expose ourselves to other people's ideas, views, thoughts, lifestyles and as humans of the internet, we get vulnerable and compare ourselves to what the other residents of the online world are doing. In effect, are we moving further away from ourselves and more towards ego?
It's undeniable that we Filipinos love showbiz. We religiously follow the celebs we love and even though some of us will deny it, we are somehow always up-to-date on their love interests, their new brand collabs, their wardrobe and even their wedding details! And in some way, we feel that if it's a celeb approved product, it's good for us too. But that's not necessarily true. Take Kris Aquino's adobo for example: do you really use Mediterranean oil to sauté your garlic and onions? And do you throw in some foie gras just to make it a little better? When the last time you bought a dress (or a lookalike) that was not worn by the IT Girls? When was the last time you traveled and actually wandered around to explore the heart and soul of the city you're visiting? A travel that is not for IG purposes? Do you really like the latte you keep getting because it's good or are you getting it because well, you like the idea of sitting in a cafe and pretending to read a book you'll never finish? I also ask myself the same questions. Do I really like the things that I like because I like them?
Some people would argue that the internet killed creativity. And while the concept of creativity is quite complex, we base our life goals on the things we see in our news feeds. In a generation where social media is prevalent, we are increasingly engaged in identity work. In the social and dating apps we use, we are constantly asked to provide a "bio". A set of characters that discusses who and what kind of a person we are, and as we continue to be engaged, we are encouraged to post updates about our lives – and so we proceed with forming, repairing, fashioning, maintaining and revising our sense of self-worth and personal significance.
The harsh truth is, we spend a lot of time curating our feed to look like it's the perfect life. But nobody has a perfect life. So, tell the truth. People form an impression of you through the things you share and that's where connecting online becomes a disconnect. Post something real, and foster real human connections in the virtual world. Remember that, it's okay to be vulnerable. Allow yourself to be a good human being with real human problems, so you can have a deeper connection that is more meaningful than your #ItsFriYAY. Know what you want. It's okay to not follow trends. You're cool as you are.
We become what the technology allows us to become. But we need to live in the moment! Let's bring back those times where talking to real people about real things was enjoyable. Let us not invest so much into online relationships; instead, we should dedicate our time into things that are productive and actually mean something in the grand scheme. Things that are still beautiful even if we don't add filters to them.
_______________________________________________________________________________________
Read more articles on Illustrado Life.