Life Imitating Art
By Louise Monique | @thelouisemonique
As a make-up artist specializing in beauty and bridal, it always pushes my boundaries as an artist when I get a creative job. When I do creative make-up, this is the time that I forget about the rules of make-up and just let creativity lead the way.
For this month's issue, it's all about art, so I decided to re-create some famous paintings of Lichtenstein, Picasso, Klimt & Van Gogh. I picked these four artists because to be honest, there are lots of artists I admire but their style is more translatable to my form of art, make-up.
For my Lichtenstein piece, I used a mixture of face paints and make-up to re-create the look. As a base, I used Kryolan Aqua Color then set it with Make Up Forever Setting Powder. For the liner, I used Tarte Double Take Eyeliner. I used Cailyn Art Touch Liquid Lipstick # 6 for the red dots and lips. For the white dots on the lips, I used Provoc Semi-Permanent Gel Eyeliner in White Hot.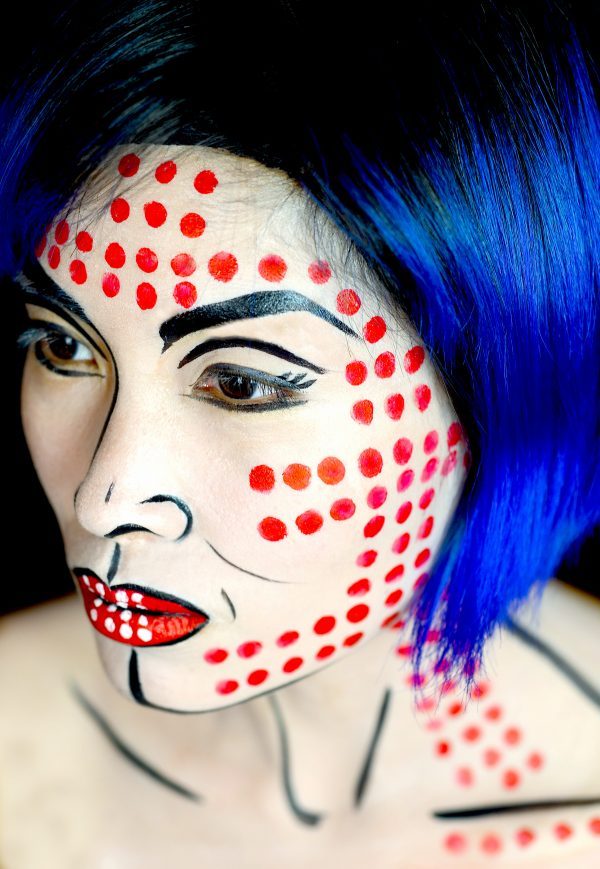 For the Picasso piece, I just love that the quirkiness of my model's personality blended well with the Picasso style. In this piece, I mainly used face paints from Tag Body Art. For the lips, I used Art Touch Liquid Lipstick #6 from Cailyn. For the left brow, I used Provoc Semi Permanent Gel Eyebrow Pencil #106.
The piece that's different amongst the four the I re-created is the one from Klimt, I chose to recreate a piece from him because of the gold elements in his paintings. I have the perfect metallic gold make-up from Mehron, which I used on the left side of her face. For the right side, I used Theory Natural Beauty Mineral Perfecting Stick # 3.5 for the base.  For the brows, I used Benefit Brow Zings in Medium. For the eyes, I used Mikyajy loose pigment in #2.  To have that glossy look, I applied MAC Cosmetics Mixing Medium Shine. For contouring her nose I used my Glamour Glow Palette in Bronzing Summer. For the blush, I used the same Kryolan Palette in the shade Berry Passion. For the lips, I used Provoc Semi Permanent Gel Lip Liner Filler in Wine Stained. For the tears, I used gold leaf that you could buy from a specialty make-up or crafts store.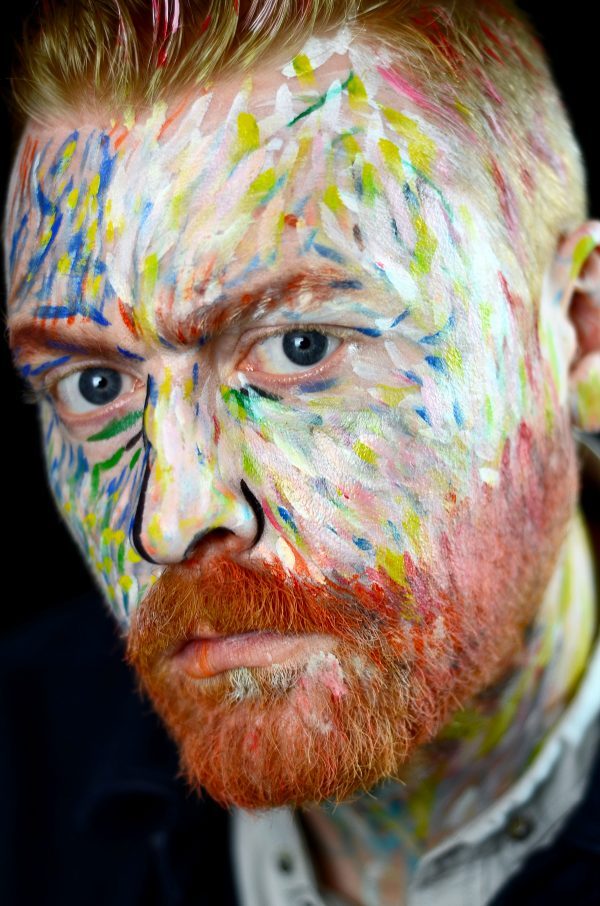 The last and my favorite piece is recreating on of Van Gogh's self-portrait. For one, my model already looks like Van Gogh even without the make-up. For this look, I used mainly eyeliners from Provoc and Tarte Cosmetics mixed with face paints from Tag Body Art.
As a make-up artist, I didn't just enjoy recreating these looks but it made me research and look more into the works of the masters. I also found ways on using products in my kit in a way I've never done before. For aspiring make-up artists and artists out there, my only piece of advise is just go ahead and exercise your creativity and have fun like I did in this shoot!
Make-up & Photography: Louise Monique Soriano
Models: Marix Durens & Aidan Dullaghan
Save