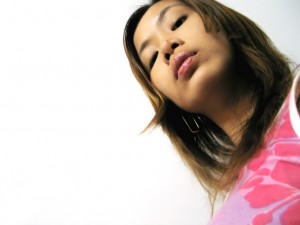 By Lalaine Chu-Benitez
In the harsh glare of rampant barrio politics, crab mentality and unnervingly presumptuous behavior within the Filipino expat community, do we still have enough reason to love our kabayan?
There is nothing like being abroad to strengthen one's "Filipino-ness."  It is out here, where we exist in contrast with other cultures, that we really get to see, appreciate and sometimes even hate, the nuances that make us uniquely Pinoy.
According to a study conducted by research firm Synovate Philippines for international money transfer company Western Union in August 2010, "Overseas Filipinos (OFs) bring to life global attitudes. As they juggle between adapting to a foreign land and keeping ties with the families they left behind, they have also become conduits of practices, beliefs and values between their host and home countries. Regardless of their role as agents of cultural change, they remain Filipino in heart and mind, and in some instances become even more fiercely Pinoy in spirit than before they left."
While all that is good, and speaks well of how Filipinos hold on to their values – love for family, loyalty, kindness, spirituality and a willingness to help the needy — there are certain negative cultural traits that we also carry with us wherever we go, and which continue to overshadow our best facets.
Crabs and village folks
It's very easy for us Pinoys to identify our tendencies – the habits of mañana (leaving things for tomorrow), bahala na (come what may), ningas cogon (leaving things unfinished), pabaya (unmindfulness), puwede na (that's good enough), as well as pagsasamantala (taking advantage) and pagpapalusot (trying to get away with things) are our native quirks which we have come to loathe ourselves.
These behaviors, however, seem to taper when OFs adjust to life in their adopted countries. According the same Synovate study, 49 percent of those surveyed acquired good traits such as increased independence, punctuality, better observance of laws, as well as improved moral consciousness.
Still, there are certain unsavory characteristics that stay on and, in fact, evolve into Pinoy expat specific bad behavior. Here, the first thing that comes to mind is 'crab mentality.' Described by the phrase: "If I can't have it, neither can you.", it is a metaphor which refers to how crabs in a bucket pull each other down in an attempt to get to the top; an attitude mostly experienced in community organizations where there is constant competition to be the best and most popular.
Jun Samiley, an active member of a desert driving association in the UAE reveals, "I hate politics, but that is the norm in our community. In fact, other nationalities ask us: 'what is wrong with you Filipinos?' In our own small group of around 40 active members, hindi nawawala na may mga back-stabbers. But, sad to say, we have to live with it at hindi na mababago sa ating mga Pinoy ang ugaling crab mentality."
This attitude is further complicated when one considers that Filipino culture, just like other Asian cultures, is very much a culture of face,; where status and image are of utmost importance, and where one-upmanship is very common. A fact that  many people hate to admit. Chona Perez (not her real name) a senior member of the umbrella Filipino organization in the Emirates, observes, "Hindi na yata matatanggal ang inggit sa ating mga Pilipino.  Ang mahirap, kapag may isang sikat o naging successful, sisiraan ng iba dahil gusto nila, sila ang mas sikat o mas maging matagumpay. Hindi ba pwedeng matuwa na lang tayo para sa mga kabayan natin?"
Vicious crab mentality aside, nobody can fault the open and welcoming persona of most Pinoys – a characteristic highly praised by other nationalities.  If you have had the chance to travel extensively, you know that there exists this strong camaraderie, which makes it easy for one to approach a kabayan you meet anywhere in the world you go.
However, there is also a thin line between being friendly and being offensively curious or overly familiar.  Unfortunately, it comes as no surprise that there are kabayans  who will reveal their life story, ask you private questions and even act unnervingly comfortable — though you've just met them for the first time. Grace de Leon, of Dubai laments, "Sometimes sobrang nosey ang ibang mga kabayan natin at insensitive din. Yun bang magtatanong ng mga personal na tanong sa taong di naman nila kakilala."
Abu Dhabi based Agnes Aquino–Briggs adds, "It looks like the common problem is familiarity – too soon and too much. I always get mistaken for a Malaysian, Chinese or Singaporean. Then when I start talking in Tagalog – they start calling me 'ate' which I don't mind. But during the rest of the conversation, the service they are providing goes down into a very low standard and they do not even expect you to complain about it because if you did – 'sobrang arte mo naman, kabayan.'"  She then adds, "But, of course, there are those kabayans from the service industry who give you preferential treatment simply because you are a kabayan."
Renuel Sanchez who is a fitness professional in the City of Gold recounts bad kabayan experiences while shopping, "We are generally jolly and helpful.  But yung ibang kabayan, suplado sa sarili nilang kabayan.  It's very evident when you are shopping; the Filipino staff looks after European customers more than their own kabayans. Kahit nauna ka na sa shop and you are asking for something, they will leave you behind and entertain other nationalities."
Though Renuel is quick to point out that his opinion is based on his and his friends' experiences, and that not everyone is like that, Glenn Diaz Cruz from Bahrain, on the other hand, makes a more impassioned complaint: "Sa Bahrain Duty Free, ang Pinay na cashier nakasimangot. Tapos, all smiles sa mga ibang lahi." He continues, "Parang may pinagkaiba ba yung pera ng ibang lahi sa pera ng kabayan nya?"
Living in the Barrio of the World
"Society for the Filipino is a small rowboat: the barangay. Geography for the Filipino is a small locality: the barrio," wrote Philippine National Artist for Literature Nick Joaquin in his essay 'A Heritage of Smallness."
There is a larger truth to that simple statement when one considers how the Filipino expats' behavior is somehow indicative of deeply ingrained 'barrio mentality' – that no matter how far we've gone far from the motherland and into the world, we will always have a distinct sense of belonging to the same small village that is our virtual home.
That inevitable feeling of kinship brings with it both perks and disadvantages. So while we benefit from the warm, easy, welcoming and quick-to-help attitude of our kabayans, we also can't avoid the negatives that come when our lives are so closely woven with one another, giving truth to the idiom – "familiarity breeds contempt." Presumptuousness, meddling, neglect, competitiveness and carelessness are issues which can only manifest from close relationships – just as partners, siblings and close friends can only be the best and worst of enemies.
Furthermore, although some would argue that certain negative traits are closely linked, if not, identified with our culture, bad behaviors, by and large, are not exclusive to the Filipino.
Certainly, there is still an enormous amount of kindness and 'good Samaritanism'amongFilipinos around the world.  We belong to a community where it is common to welcome and help complete strangers; one that comes to the rescue when our own people are in need.  Natural Filipino warmth and camaraderie seem banal when you compare them with how OFs take it upon themselves to raise millions to aid disaster victims back home, or how the community throws fund raisers for the poor and destitute, for the ill who cannot afford treatment, and for distressed kabayans who have fallen into bad situations outside the country.  We lend a hand, we give an ear.  We provide cash, goods and our protection, sometimes, even to our own detriment.
Surely, such magnanimity and generosity of spirit more than redeem all the bad nuances and grievances kabayans might have with each other.
There is always room for us to improve – most certainly.
So while we sustain the best things about being of the "barrio" – our warmth, our kindness and camaraderie – we should couple our sense of kinship with all the positive facets and big ideas which we have acquired as citizens of the world. It's time to hold a mirror up to  ourselves, call-out our mistakes and use the opportunity to rid ourselves of our ugly pettiness and useless negativity.  Positive change, not unconditional tolerance, is what we need.
But while we are far from perfection, it pays to know and understand that all these flaws, no matter how inconvenient, unpleasant and irritating, are still a small price to pay for being part of the same devoted family.
Love thy kabayan. Period.